ERNEST SHACKLETON'S SHIP ENDURANCE FOUND OFF COAST OF ANTARTICA
Expedition team locates wreckage of explorer's ship which sank in Weddell Sea in 1915, it has been reported today.
Ernest Shackleton's lost ice ship, Endurance, has been discovered in the waters of Antarctica's Weddell Sea. Endurance was crushed and sunk by pack ice in 1915, during Shackleton's failed attempt to cross the Antarctic continent, and remained lost to the depths for more than a century.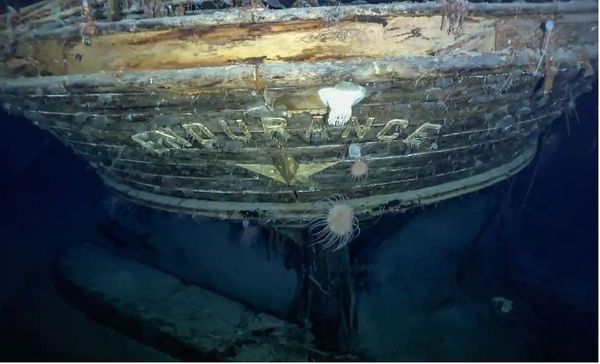 Now, the wreck has been found, filmed and surveyed by members of the Endurance22 expedition, which set out in search of the shipwreck in February 2022. After weeks of surveying the seabed, the shipwreck was located in early March 2022, 100 years after Shackleton died in 1922.
In footage captured by the Endurance22 team using submersible vehicles, Endurance can be seen in exquisite detail, with coils of rope draped across the deck, the ship's wheel stood upright and the brass 'Endurance' lettering emblazoned upon the stern, still shimmering after a century underwater.
Mensun Bound, Endurance22's Director of Exploration, said of the discovery, "we are overwhelmed by our good fortune in having located and captured images of Endurance. This is by far the finest wooden shipwreck I have ever seen. It is upright, well proud of the seabed, intact and in a brilliant state of preservation."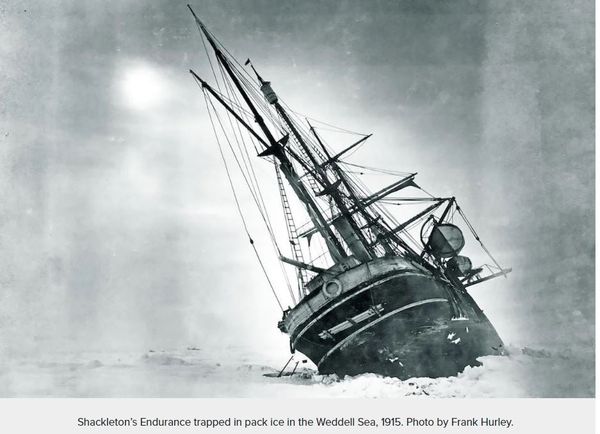 Endurance had not been seen since it was crushed by ice and sank in the Weddell Sea in 1915, and last month the Endurance22 Expedition set off from Cape Town, South Africa, a month after the 100th anniversary of Shackleton's death on a mission to locate it.
Endurance was found at a depth of 3,008 metres and approximately four miles south of the position originally recorded by the ship's captain, Frank Worsley, the trust said.