Major Incidents Archive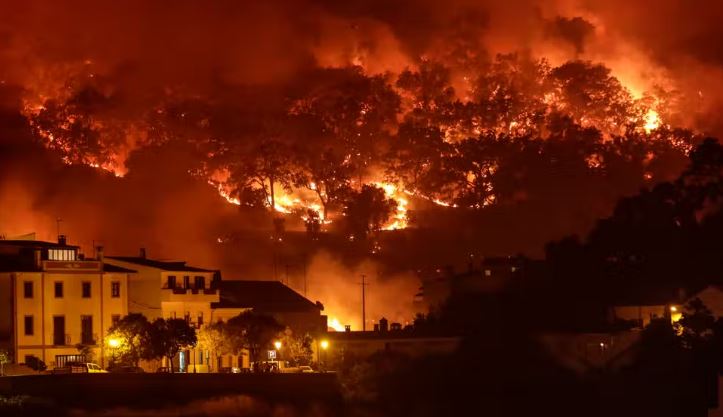 Picture: Monchique August 2018
This page is an archive of major incidents (with the exception of Covid-19 which is covered elsewhere), that Safe Communities has monitored and reported upon as Situation Reports (SITREPS).
Initially these are recorded on our Facebook page, but depending on the seriousness of the event, having taken into account the risk to life or property, Major Incident pages are created on this website to give full details (available to us) of the event, so that people are aware.
This means those without Facebook can keep abreast of the developing event.
The incidents are in groups, Rural Fires, Volcanos and Earthquakes. The most recent is at the top of the list. Click on the link and this takes the reader to that incident:
Rural Fires
Carrascal, Castelo Branco – 5th August 2023
Zambujeiro, Cascais – 25th July 2023
Samarda, Vila Real – 21st August 2022
Carvalhal, Ourem, Santarem – 20th August 2022
Serra Da Estrela – 6th August 2022
Vila Pouca de Aguiar, Vila Real – 27th July 2022
Fica Bem, Sao Marcos da Serra, Silves – 25th July 2022
Murca, Vila Real – 17th July 2022
Gambelas, Faro 12th July 2022
Odemira, Saboia, Beja – 18th August 2021
Castro Marim, Faro – 16th August 2021
Tojeiro, Marmelete, Monchique – 17th July 2021
Monchique – 3rd August 2018
October 2017 Fires – 2022 – Five years on October 2017 fires.
Pedrógão Grande –  17th June 2017
Portugal Fires of August 2003 – Report
Tropical cyclones and hurricanes
Hurricane Lorenco, Azores –  29th September 2019
Volcanos
La Palma, Canary Islands – 19th September 2021
Earthquakes: 
Sao Jorge, Island Azores – 24th March 2022