Situation Reports Overseas, latest news
Brought to you by Safe Communities Portugal – From our correspondent, Mike Evans
Information accurate at the time of writing. Information about our sources here.
————————————————————————————————
OVERSEAS SITUATION REPORT
Information accurate at the time of writing.
---
---
Overseas Situation Report, Wednesday April 14th 2021.
"It's simple arithmetic: Your income can grow only to the extent that you do". – T. Harv Eker
As the death toll from Covid-19 edges ever closer to the 3 million mark and we are seeing a further increase in cases in many parts of the world this Overseas Report is looking at how it seems the richer in the world have got richer and the rich-poor gap has got wider. We also look at how the Virus has caused suspicion and resentment amongst many of the EU countries over vaccines.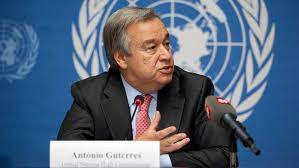 In a recent speech the UN Secretary General said, " Covid-19 has been likened to an x-ray, revealing fractures in the fragile skeleton of the societies we have built. It is exposing fallacies and falsehoods everywhere. The lie that free markets can deliver healthcare for all; The fiction that unpaid care work is not work; The delusion that we live in a post-racist world; The myth that we are all in the same boat. While we are all floating on the same sea, it's clear that some are in super yachts, while others are clinging to the drifting debris."
The Covid-19 pandemic emerged as a health crisis in the beginning – later on, it evolved into a global economic crisis, threatening jobs, incomes, and economic activities all around the world. As the death toll rises so the arguments about vaccines get more heated. After one year of worldwide grapple, there is still no sufficient symptom of normalization and the world continues to stay in the grip of the pandemic. The prospect of economic and social recovery remains uncertain.
The cost of the pandemic on the world economy has been devastating. The World Bank estimates showed that the world economy contracted by 4.3% in 2020.
In Europe, the estimated GDP fall for 2020 is around 6.8% in the Euro area and by 6.4% in the EU. The containment measures such as lockdowns and high-scale closures to mitigate and halt the pandemic have severely disrupted the global economic and social activities leading to an acute and unprecedented fall in employment.
The unprecedented fall in employment levels and bankruptcies have increased income inequality all over the world. Millions either lost their jobs and therefore their incomes or were forced to work fewer hours causing deterioration in incomes.
The far-reaching and multi-faceted impacts of the pandemic have hit an already profoundly unequal world, where the richest 1% have hoarded more than twice as much wealth as 6.9 billion people. The pandemic has been a drastic economic and social disaster for hundreds of millions of people all over the world, precipitating unemployment, loss of income, funerals, and other tragedies, while giant multinational companies have skyrocketed their profits during the pandemic, particularly in the e-commerce industry.
Thanks to lockdowns, Netflix got 37 million new subscribers, $25 billion in revenue, and $4.6 billion in profit in 2020. Due to the closure of the physical shops and consumers' forced homestay, online shops have boosted their sales. Amazon, another Pandemic Winner, reported an increase in annual revenue by 38% amounting to more than $386 billion.
The striking inequality impact of the pandemic has been revealed comprehensively by the research of Oxfam. This research revealed that the increase in the wealth of the 10 richest billionaires during the pandemic could compensate for the pandemic-related poverty for all and could pay Covid-19 vaccine for all the world population.
The wealth of these richest people increased by $540 billion between 18 March and 31 December 2020 in a world where about half of the world population was forced to survive by less than $5.5 a day. Another research conducted by the Institute of Policy Studies showed that the wealth of 2,365 billionaires have increased more than $4.35 trillion, rising from $8.04 trillion to $12.39 trillion, between 18 March 2020 and 18 March 2021. Thirteen of those billionaires had a five-fold increase in their wealth in this period.
The number of billionaires on Forbes' 35th annual list of the world's wealthiest exploded to an unprecedented 2,755 — 660 more than a year ago. The total combined net worth of all these billionaires is estimated at US$13.1 trillion, up from US$8 trillion in last year.
While a huge amount of people are surviving under drastic poverty conditions, advocating and promoting a small number of privileged people to become Billionaires is a complete failure of the economic system. As the report of Oxfam proposes, the economic system should be reconstructed to prioritize society, rather than supporting rich shareholders to hoard colossal wealth. A minimum income to prevent poverty and fair wages to avoid inequality, besides the introduction of maximum wages, should be guaranteed for all.
The inequality that has come with the pandemic is seen in other ways. In Europe, the EC leaders no longer meet round an oval table. Instead, each of the 27 watches the other heads of state or government with suspicion via a video screen that shows a mosaic of faraway capitals.
Hopes that the crisis would encourage a new and tighter bloc to face a common challenge have given way to the reality of division: The pandemic has set member nation against member nation, and many capitals against the EU itself, as symbolized by the disjointed, virtual meetings the leaders now hold. Leaders fight over everything from virus passports to push tourism to the conditions for receiving pandemic aid. Perhaps worse, some attack the very structures the EU built to deal with the pandemic. Last month, Austrian Chancellor Sebastian Kurz decried how vaccine-buying in the bloc had become a "bazaar," alleging poorer countries struck out while the rich thrived.
In some places, there have been demands for political accountability. In the Czech Republic recently, Prime Minister Andrej Babis fired his health minister, the third to be sacked during the pandemic in one of Europe's hardest-hit countries. Last week, Slovakia's government resigned over a secret deal to buy Russia's Sputnik V vaccine, and in Italy, Premier Giuseppe Conte was forced to resign over his handling of the economic fallout of the pandemic.
But overall, political upheaval across the EU has been muted, considering that half a million people have died in the pandemic. At the EU level, there has been no serious call for the ouster of European Commission President Ursula von der Leyen, the bloc's chief executive, despite her acknowledgment that serious mistakes were made.
The EU and its countries, of course, fell victim to some events beyond their control, as other nations around the globe did. Good arguments can be made that part of the the bloc's problems are due to delayed deliveries from Anglo-Swedish pharmaceutical company AstraZeneca. But some of the crisis was plainly self-inflicted.
The typical complaint is that there is no united EU health structure to tackle the pandemic and that largely health is still a national domain. But for years, the bloc has had a common drug regulator, the European Medicines Agency. And since last summer, the EU decided to pool vaccine purchases and spread them equitably But while some non-EU nations were speeding ahead with emergency use authorizations, the EMA moved more slowly, at least in part because it followed a process that was largely similar to the standard licensing procedure that would be granted to any new vaccine. The agency's first vaccine greenlight came some three weeks after one was OK'd in the United Kingdom — the first country to authorize a rigorously tested Covid-19 shot.
The bloc never caught up. On Friday, the U.K., for example, had given 46.85% of their citizens at least one dose, compared to 14.18% in the EU. The EU also made the mistake of overly equating securing vaccines with getting shots in the arms — and underestimating the difficulties involved in mass producing and distributing such a delicate product. While EU negotiators were focusing on liability clauses in a contract, other nations were thinking about logistics and pushing for speed and volume.
Stay Safe until the next time.
Total number of cases worldwide – 137,799,968
Total number of deaths worldwide – 2,965,489
Total number of recovered cases worldwide – 110,800,145
Active cases – 24,034,334 (17.4% of Total Cases)
Closed cases – 113,765,634
Information and statistics from:
https://www.worldometers.info/
https://www.brusselstimes.com/
https://www.worldometers.info/coronavirus/#countries
https://www.seattletimes.com/
---
---
Overseas Situation Report, Monday 12th April 2021.
"Universal compassion is the only guarantee of morality." ― Arthur Schopenhauer
When the first cases of Covid-19 started to appear back in 2020, few would have thought that this "so called" flu like virus, as it was seen at the time, would have such a huge impact on our lives. At the start of a new week which has seen the number of deaths reach 3 million across the world, this report is looking at how religion and the act of worship has been affected in many parts of the world.
Religion is the medium through which humans forge threads of connectedness in varying degrees. Different religious systems that have their origins in specific cultural locations render the connections between humans in culturally mediated patterns. The mandate of the World Health Organization geared towards protecting humanity from the onslaught of the Covid-19 pandemic involves corporeal distance between people, which seems at first glance to be diagonally opposite of what religion stands for.
The mandate of the WHO which hinges on physical distancing as a proven response to halt the spread of the coronavirus, meant that for the religiously oriented people, life would not be normal for some time to come. Followers of religions have responded to these altered realities in different ways. While some have found religiously sanctioned instructions symmetrical to the guidelines given by WHO, others have discovered in the repository a mandate not just to accept the WHO guidelines on face value but to oppose them on religious grounds, as deliberate attempts to undermine the influence of religion in public life.
Many of the religions throughout the world are sustained by rituals, rites, processions and ceremonies. It is these that have been severely curtailed in the fight against the virus.
With days left until the start of Ramadan, the traditional month of fasting and feasting in the Islamic world, governments are announcing new measures against Covid-19. New cases continue to emerge, along with new mutations and variants of the virus, prompting painful restrictive measures that reduce contact between family members. In Saudi Arabia, home of the holy city of Mecca, Saudi authorities said on Monday that only people immunised against Covid-19 will be allowed to perform the year-round Umrah pilgrimage, starting from the holy month of Ramadan. The Ministry of Hajj and Umrah said in a statement that only "immunised people" will be granted permits to perform Umrah as well as prayers in the Grand Mosque in the holy city of Mecca. These include individuals who have received two doses of a Covid-19 vaccine, those having received one dose of the vaccine at least 14 days before performing the pilgrimage, or a person who has recovered from the virus, the ministry said.
The ministry also said it would increase the operational capacity of the holy mosque in adherence with Covid-19 measures and restrictions. With infections on the rise, it remains to be seen if this same policy will be used at the annual Haj pilgrimage later in the year.
From Morocco to Indonesia, the virus continues to worry public health officials. Ahead of Ramadan, governments feel the need to restrict movement among citizens in fear of a new wave of Covid-19 infections that could threaten months of progress. The continued threat of Covid-19 to Muslims across the world was emphasized by the sheer amount of new cases detected over the past 24 hours. In the Maghreb, Tunisia is the worst affected country currently with 1,833 new cases discovered, followed by Libya (869), Morocco (635), and Algeria where 112 new cases were discovered.
In the Middle East, nations similarly struggle to contain the spread. Iran is in the middle of a fourth wave of infections, with 22,586 cases reported on Friday while Turkey has recorded 55,941 new cases. Saudi Arabia, home to the holy cities of Mecca and Medina, reported 902 new cases as well as announcing new restrictions on the Umrah pilgrimage as well as visits to the Prophet's Mosque in Medina.
To a greater extent, much of the worship has gone online and this in itself has proved difficult for many to remain focussed. But it is also the case that for others this pandemic has seen them re-acquaint themselves with their old religion or in some cases finding a new focus.
Like many last March, the pandemic took Misha Allard by surprise. The 36-year-old from Toronto, Canada, had recently quit her corporate job to pursue an acting career – something "I guess I kind of felt I was being led to all along," she says, looking back with hindsight she felt was her "calling". With productions halted and no work in sight, Ms Allard decided to use the spring to explore another calling – her growing interest in spirituality. Like many millennials, Ms Allard had not attended church in years. She went every Sunday as a child, but when she hit her teenage years, she lost interest. Now, with nothing but time on her hands, she decided she would revisit her faith and see if she could find it a home. The pandemic had caused most churches to go from in-person worship to online services, which made it easy for her to try out different denominations.
One of those churches was the Meeting House, a protestant church that a friend had told her was "a church for people who don't like church". "I happened to attend their Sunday service, and they were doing a four-part series on basically love, and the fact that Jesus is love, and that so resonated with me, because I really believe that, and now more than ever do we really need love," she says. Ms Allard has since become a regular member, attending at least one online service a week.
In the Vatican, the home of the Roman Catholic church many of the services have been online since early 2020. The recent Easter festival, a highlight of the religious calendar saw the Pope conducting Mass on-line with a very small audience of specially invited people. Normally thousands would gather in the Vatican Square to hear his Easter sermon.
For the Vatican, the pandemic has brought another issue to the fore. The buildings and basilicas of the Vatican are a massive tourist attraction generating big revenue for the Church. With very few tourists around the church has started to bring in pay cuts for Cardinals and other Vatican staff with cuts of up to 10%.
In a statement issued last week, the pontiff has said that low-ranking staff will not face wage cuts but neither will they see traditional biennial pay raises. The lowest earners at the Holy See will not suffer reductions to pay checks, nor will any staff who can prove that cuts would make it, "impossible to meet fixed expenses related to their health conditions," or that of close relatives.
The pay cuts announced on Wednesday will also apply to several Vatican basilicas in Rome as well as to the Vicariate, or diocese of Rome, all of which are under the Pope's direction.
In a decree signed on Tuesday, Pope Francis noted that the Holy See's finances, already troubled by several years of deficits, have worsened dramatically due to the global coronavirus pandemic, "which has impacted negatively on all the sources of revenue of the Holy See and Vatican City State."
Finally, we take a look at Thailand, Thailand was the second country after China to have registered a Covid-19 case. Buddhist monks and local temples play a central role in towns and villages across Thailand. Monks engage with the community on a daily basis, while temples (each led by a chief monk) are often the institution people turn to when they feel anxious or troubled. The temples have also offered worship of various kinds and are at the centre of pilgrimages during certain observances and festivals. They have been the primary source of support, comfort, guidance, direct health care and social service. To fight against Covid-19, however, temples all around the country have been closed to the public. Temple personnel have adopted innovative measures such as setting up sanitizing tunnels and wearing a mask while performing their religious duties in order to comply with social distancing measures.
The new normal living with Covid-19 includes conducting masses online in order to respect social distancing (1.5 meters) measures, always wearing a mask, making spiritual communion, receiving the blessing, staying at home, and taking care of the sick and the elderly. Buddhist devotees, who comprise 95% of the Thai population, also closely follow lockdown rules. The approved pandemic response to Covid-19 is continuing with analysis and observing social distancing to stop asymptomatic transmission. The monks who go to their daily alms round, or pindacara, dressed in face masks as well as robes, have become a common sight during the Covid-19 pandemic in Thailand.
The Virus knows no boundaries and affects everyone whether religious or not so …..
Stay Safe until the next time.
Total number of cases worldwide – 136,431,277
Total number of deaths worldwide – 2,945,610
Total number of recovered cases worldwide – 109,688,030
Active cases – 23,797,267 (17.4% of Total Cases)
Closed cases – 112,635,773
Information and statistics from:
https://www.worldometers.info/
https://www.dw.com/en/
https://www.worldometers.info/coronavirus/#countries
https://www.aljazeera.com/news/
---
---
Overseas Situation Report, Friday 9th April 2021.
"Life is a mix of good and bad phases. Make the most of the good times, and never lose hope during the bad times." ― Dr Prem Jagyasi
We are all in this together….
Today's Overseas Report is looking at the current state of the pandemic in all parts of the world and where the "hotspots" are currently.
With the US, UK and some other countries showing a declining graph for daily new Covid-19 cases against the backdrop of increasing vaccination rates there, Brazil and India are now the new pandemic epicentres. A fresh wave of infections is spreading fast in the two countries, with Brazil reporting new peaks in daily cases and India's cases touching five-month highs.
The surge in India has particularly alarmed the world. In the past week there have been over 600,000 new cases recorded from India. From 1st March the number of active infected people has risen from 135,000 to just over 690,000 people. Deaths in India, at just under 168,000, are compared to the rest of the world at a low 120 deaths per 1 million people. However, the testing regime in India is very low so the actual number of cases may be much higher than recorded.
One of the main reasons for the alarm around the world is because India is also a vaccine manufacturing hub. In normal times, it caters to over 60% of the vaccine demand from developing countries. In the present pandemic, India
has emerged as the biggest exporter of the AstraZeneca vaccine through a local firm, the Serum Institute of India (SII), which is also the world's biggest vaccine maker.
However, following the emergence of the second wave, India decided to restrict the Covid-19 vaccine exports, besides lowering the minimum age for vaccination from 60 and above earlier to 45 and above from April 1st. While India is doing the right thing in prioritizing its population over other countries, what has compounded the situation is the country's heavy reliance on the AstraZeneca vaccine, one of the only two vaccines cleared for use in the country.
India has committed to supply 200 million doses to low-income countries under the Covax programme of the Global Alliance for Vaccines and Immunisation (GAVI) and the World Health Organization (WHO). SII has a manufacturing capacity of around 60 million doses per month. GAVI says Covax has already notified participating countries that deliveries from SII will be delayed in March and April.
There were 2.6 million new cases reported across the world last week, up 7% from the prior week, the WHO said in its weekly epidemiological update that reflects data received as of Sunday morning. That follows six consecutive weeks of declining new cases all over the world.
The reversal could be caused by the emergence of several new, more contagious variants of the coronavirus, relaxing public measures and so-called pandemic fatigue, in which people become tired of following precautions, the WHO said in its weekly report. Maria Van Kerkhove, head of the WHO's emerging diseases and zoonosis unit, said during a Q&A event at the organization's headquarters in Geneva on Wednesday that the global health agency is trying to better understand what's causing the reversal in trends in each region and country. "I can tell you what we're worried about is with the introduction of vaccines and vaccination in a number of countries, we still need people to carry out their individual-level measures," she said, urging people to practice physical distancing and continue to wear masks when around others.
"By seeing this one week of increase in trends, it's a pretty stern warning to all of us that we need to stay the course," Van Kerkhove said. "We need to keep adhering to these measures at hand."
Dr. Mike Ryan, executive director of the WHO's health emergencies program, suggested that the uptick could be because "we may be relaxing a little before we've got the full impact of vaccination." He added that he understands the temptation to socialize more and to revert to more normal behaviour, but "the problem is every time we've done that before the virus has exploited that."
Ryan noted that deaths have not yet risen with cases, but that could change in the coming weeks. Hopefully, he said, a rise in deaths can be avoided due to the vaccination of those most vulnerable to the disease.
While the rollout of vaccines is cause for optimism in some countries, Ryan noted that many nations across the world have not yet received doses. He said that 80% of doses have been administered in just 10 countries.
Meanwhile in Europe, cases have risen again across many areas of Europe. In France, as they enter their third lockdown and closure of schools, new restrictions are being rolled out across the country. Schools are closing and moving to remote learning at least until 26th April. Non-essential shops across the country also have to close. People will be allowed to exercise outdoors within 10km (6 miles) of their home but cannot travel to other parts of the country unless they have a valid reason. As in previous lockdowns, they will have to fill out a form to explain why they have left their homes. There is a nationwide curfew between 19:00 and 06:00.
Germany has recorded its largest public sector deficit in decades as the country struggles with the coronavirus pandemic. Last year, the country recorded its largest shortfall since German reunification. Germany's public finances went into the red for the first time since 2013 as the coronavirus pandemic took its toll on the country's economy last year, according to official figures released Wednesday.
Covid-19 lockdown measures drove up public spending and hit tax revenue hard enough to produce the largest deficit since German reunification in 1991.
As Germany struggles to tackle a third wave of Covid-19 cases during a sluggish vaccination campaign, several state leaders have backed calls for a period of strict restrictions. On Wednesday, a German government spokeswoman said the chancellor was in favour of a short nationwide lockdown to help stem rising coronavirus figures.
The differing rules across the country's 16 states "is not contributing to security and acceptance at the moment," she added. Under Germany's federal system, each state ultimately has the power to decide its own coronavirus rules. Some have failed to impose tougher restrictions despite case numbers that exceed a nationally-agreed "emergency brake," and even gone ahead with a relaxation of the rules. Among those calling for a short and tougher lockdown is Armin Laschet​, the leader of Merkel's Christian Democrat party, who said a "bridge lockdown" could be needed to keep cases down until more people have been vaccinated. He has also called for talks between the chancellor and other state premiers, scheduled for next Monday, to be brought forward.
With cases rising, and the Easter period a time when people meet up the German Authorities in the state of Mecklenburg-Western Pomerania sent hundreds of people were asked to leave by authorities after they failed to present a valid reason for their stay, The northern state, known for its Baltic Sea coastline, is a popular tourist destination, particularly among day-trippers.
A total of 343 people in 189 vehicles were expelled from the state on Good Friday, and 193 people were asked to leave on Saturday after officers checked 91 vehicles in Neubrandenburg in Mecklenburg's lake district, the police said. "Overall, the people who were turned away behaved in a cooperative and friendly manner. A total of 790 vehicles were checked," they said.
The police further urged "all citizens to observe the current coronavirus regulations in Mecklenburg-West Pomerania and refer in particular to the existing restrictions and hygiene regulations." Tourism, even as a day trip, is not permitted in Mecklenburg-Western Pomerania as part of the pandemic restrictions. Visits to members of immediate family, such as parents and children, are allowed.
In many other European countries similar events have been taking place as well as demonstrations against the lockdowns. It remains to be seen how much longer these events will have to continue before we get back to normality.
Until the next time Stay Safe and Stay Home.
Total number of cases worldwide – 134,069,075
Total number of deaths worldwide – 2,906,571
Total number of recovered cases worldwide – 108,054,587
Active cases – 23,107,917 (17.2% of Total Cases)
Closed cases – 110,961,158
Information and statistics from:
https://www.worldometers.info/
https://www.dw.com/en
https://www.ecdc.europa.eu/en/cases-2019-ncov-eueea
---
---
Overseas Situation Report, Wednesday 7th April 2021.
"When you wear a mask you'll be saving a life. That life could be your own, or someone who means a lot to you." ― Ron Baratono
This Overseas Report is looking at the more stranger happenings during the Covid-19 Pandemic across the world. Some are amusing, some not, but they all offer a taste of what life is like for people trying to live as normal a life as they can in these very different times.
First, we go to the Eternal City of Rome, Italy. Social distancing isn't usually part of the ballroom dancing lexicon. But in an industrial zone on the outskirts of Rome, couples of every age twirl and turn across the dance floor, even through a pandemic, just as ballroom dancers have done for decades around the world.
While much of Italy is in a coronavirus lockdown, with live music and theatrical performances barred, cinemas shuttered and many sporting activities limited, competitive ballroom dancing is alive and well in Rome, albeit with precautions.
The couples at the New Dancing Days Hall are preparing for the Italian Championships in Rimini in July and as such are allowed to keep practicing, given that the government considers their activity in the national interest. Its the same allowance that has enabled other federally recognized competitive athletes to keep training in Italy, even during the latest round of virus-related closures.
"Yes, we can do it. Here we can keep on dancing," said Raffaella Serafini, the 45-year-old owner of New Dancing Days and a 35-year veteran of competitive ballroom dancing.
In the huge hall with mirrors on the walls and multi-coloured lights, couples wear masks during warm-ups and pauses but are allowed to remove them while performing traditional Ballroom or Latin dances. Most keep them on anyway.
"It's something beautiful for us because we're older, but we can still put ourselves in play," said Franco Cauli, a 70-year-old dancer, who along with his 74-year-old partner, is training for a competition at the end of April.
He said he felt safe with the health protocols taken by the school and says participants rigorously respect them.
The Italian Dance Sport Federation has decreed that 34 athletes are allowed to train in a school the size of New Dancing Days, recognizing that continuity in practice is necessary. Currently there are 17 couples, aged nine to 76, who train up to five days a week.
From a viewing spot above the dance floor, Serafini keeps an eye on her twirling students and shouts directions to them. If she sees something wrong, she'll stop the music, go down to the dance floor and demonstrate the correct way to do a step, pose or twirl.
"The school is my great pride. When I see them on the dance floor, it is like I am there," she said.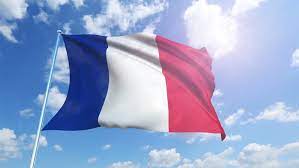 Not far away in Paris, France – French authorities are investigating accusations that government ministers and others dined in secret restaurants in violation of pandemic restrictions.
The Paris prosecutor's office said an investigation was opened Sunday into possible charges of endangerment and undeclared labour, and to identify the organizers and participants of the alleged gatherings.
A documentary that aired on French network M6 over the weekend included an unidentified man saying that he had eaten in two or three clandestine restaurants "with a certain number of ministers."
Government members quickly denied knowledge of such wrongdoing. Interior Minister Gerald Darmanin asked police to look into the claims.
The prosecutor's office said on Monday that the investigation is continuing despite reports that the man featured in the documentary had retracted his claim.
French restaurants have been closed since October to slow the spread of the coronavirus. France just entered a new partial lockdown in response to intensive care units again filling with Covid-19 patients.
Government spokesman, Gabriel Attal, said on LCI television Sunday night that authorities have been investigating reports of clandestine parties and restaurants for months, and 200 suspects have been identified and face "heavy punishment."
In Toronto, Canada – as temperatures gradually rise and spring begins, another seasonal visitor looms on the horizon – allergies.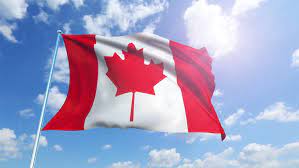 While Canada continues to implement measures to reduce the spread of Covid-19 and the virus variants, Dr. Jason K. Lee of the Toronto Allergy and Asthma Clinic says its paramount to get allergy symptoms under control to know the difference between whether you've contracted coronavirus or just have allergies.
"In general, usually people with allergies have a long history with seasonality, if you've had this before you'll have this recurring," Lee said on CTV's 'Your Morning Monday'. "There's more nasal symptoms, runny nose, congestion, chains of sneezing [associated with allergies]…with Covid-19, as it's an infection, fever and what we call constitutional symptoms of chills, muscle aches – those are more likely to point to Covid-19."
Lee said that coughing and shortness of breath is also more associated with coronavirus infections but there are a "few caveats here or there," depending on what type of asthma and allergies people have.
One of the most important things doctors have learned a year into the pandemic is that allergy sufferers are "more likely" to be more potent spreaders of Covid-19, Lee said.
"If you have allergies and you get Covid-19 it's more likely that you're going to aerosolized it by sneezing – so it's very important to control your symptoms" Lee explained, noting that if you leave allergies untreated it can predispose you to getting infections in general.
Staying in Toronto, – Stigma towards people with obesity could be preventing some from signing up for early Covid-19 vaccine prioritization, advocates and doctors say.
The Public Health Agency of Canada has said people with severe obesity have a higher risk of catching Covid-19 and dying from it, so some provinces such as Ontario and Alberta have been offering them early vaccine access.
But doctors and advocates say people in this at-risk group could feel hesitant to sign up because of judgment from others in line or even from medical staff. "While most people in our community that I have spoken to have been overwhelmingly positive about the prioritization in some provinces for obesity, I have spoken to several individuals who are hesitant to register for the vaccine in the prioritization," Ian Patton, patient advocate and a registered kinesiologist, told CTVNews.ca in an email.
"Some are embarrassed or worried about what their friends and family will say and are terrified of having to justify their early access to the vaccine," said Patton, who is also the Director of Advocacy and Public Engagement at advocacy group Obesity Canada. "Especially with how brutal some of the stigma around obesity has been during the pandemic."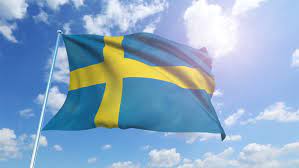 And to end this report we go back across the Atlantic to Sweden. On March 25th, 2023 the world will reach a milestone – or at least one country will. In Sweden, cash will be declared useless, and all payments will be digital. That Sweden is the host of this experiment won't be a surprise to anyone who has tried to use cash there recently: It was the first country in Europe to introduce bank notes, in 1661, and has been at the forefront of banking innovations ever since.
A cashless future has been in the air for a while. Twenty-three years ago in Hong Kong, the Octopus card launched, providing a contactless payment system that could be used in stores as well as on all public transport, including its ferries. This innovation was copied by other cities such as London with its Oyster card – the sea creature link is not coincidence. Since then, though, Oyster has been bypassed by contactless debit cards—on public transport and elsewhere – and companies like Visa and Mastercard reign as the kings of 'cashlessness'.
While there is a much separate discussion about Bitcoin and digital currencies, the cash question is just a matter of practicality. It is all to do with what consumers want, and Covid-19 has moved things along. Last March the World Health Organization told us all to switch to contactless "to slow virus transmission." Among the evidence it likely used is a 2017 study in which researchers swabbed one-dollar bills to see what was living on them. Among hundreds of species of microorganisms, they found microbes from mouths and DNA from pets and viruses.
Whether this will catch on with other countries or not we can see that the world as we once knew it has changed considerably since the pandemic entered our lives.
Until the next time Stay Safe and Stay Home.
Total number of cases worldwide – 133,050,039
Total number of deaths worldwide – 2,886,728
Total number of recovered cases worldwide – 107,300,824
Active cases – 22,862,487 (17.2% of Total Cases)
Closed cases – 110,187,552
Information and statistics from:
https://www.worldometers.info/
https://www.ctvnews.ca/health/coronavirus/
---
---
Overseas Situation Report, Monday 5th April 2021.
Happy Easter to you all.  Feliz Páscoa, Joyeuses Pâques, Frohe Ostern, Buona Pasqua, Vrolijk Pasen, God påske, Glad Pask.
I would have liked to start with some good news but unfortunately the Virus is not allowing this to be. The world is still seeing increasingly more cases of the virus in the past 6 weeks.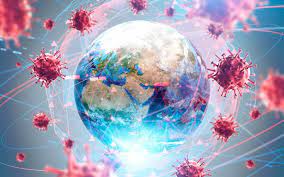 Since the start of the pandemic back in February 2020, the world saw a steady increase in daily infections to January 8 2021 when a record 844,590 cases were reported in a single day. Since then, we hoped that this peak would see a regular decrease in cases which happened until the 19th February where we saw a 7 day moving average of 361,643 cases. Unfortunately, since then we have seen the daily case rate increase until we now have at the latest count, 701,660 cases reported on the 1st April 2021.
This worrying trend is being seen in many countries and it helps us all to focus on the fact that this virus is nowhere near beaten and we must all keep to the plans put out by governments to beat it.
The subject of this report is all about how the Virus has changed our world. In a recent paper published by the organisation ReliefWeb, they have for the past year been compiling statistics across a wide range of subjects and they make very interesting reading. I have highlighted some of these in this report.
It has now been over a year since the pandemic began, and statistics are becoming available that quantify the year-on-year impacts of this terrible crisis and begin to hint at what a recovery and "post-COVID" world might look like.
Some key findings include:
8.8 percent of global working hours were lost in 2020, equivalent to 255 million full-time jobs, an amount that is four times greater than the job losses during the 2009 financial crisis.
COVID-19 is estimated to have pushed 119-124 million people into poverty in 2020, a substantial increase from earlier estimates.
Aviation passenger traffic declined by 60 percent in 2020, while shipping activity—as measured by vessel port calls—likely declined by around 10 percent.
The Human Development Index recorded its first drop since 1990 due to the pandemic, which has erased decades of progress in the female labour participation rate.
International tourism recorded its worst year ever on record; international tourism declined by 74 percent.
CO2 emissions declined 6 percent in 2020 largely attributable to reduced activity in aviation and transport. As countries undertake recovery efforts, many are including green and sustainable targets in their planning.
To look at two of these in more detail, I have chosen subjects that have impacted many of us in our daily lives, rather than governmental issues like GDP and Government debt.
First, we look at the world of aviation.
The latest economic impact analysis of COVID-19 on civil aviation by the International Civil Aviation Organization (ICAO) reveals that for the year 2020, as a whole, global passenger traffic fell drastically by 60% or 2.7 billion, compared with 4.5 billion in 2019.
This brings global air travel totals back to 2003 levels. Resulting from the plunge in air traffic, airline financial losses are estimated to reach USD 370 billion, with Asia/Pacific accounting the biggest losses by 32%, followed by Europe (27%) and North America (24%).
Estimation in ICAO air traffic dashboards shows that airports and air navigation services providers (ANSPs) have lost a further USD 115 billion and USD 13 billion, respectively. With the wide-scale lockdown measures, border closures, and travel restrictions being set out around the world, by April the overall number of passengers had fallen 92 per cent from 2019 levels.
Subsequent to the April low point being reached, passenger traffic saw a moderate rebound during the summer travel period. However, that upward trend was short-lived. Hampered by the resurgence of infection in many regions since September of 2020, sectoral recovery became more vulnerable and volatile again, indicating an overall double-dip recession for the year.
There has been a persistent disparity between domestic and international air travel impacts. Overall, the number of domestic passengers ended 2020 with a decline of 50% year-over-year, while international traffic stayed stagnant at far below 2019 levels, with 74% or 1.4 billion fewer passengers.
Due to the drastic fall in traffic, aircraft utilization dropped sharply by 58%, 50% and 43% for single aisle, twin aisle and regional jets, respectively. Nevertheless, the average utilization of dedicated freighters increased by 4%. The near-term outlook is for prolonged depressed demand, with downside risks to global air travel recovery predominating in the first half of 2021.
ICAO's projection (March 2021) indicates that global passenger number in 2021 would be 44% to 56% lower than 2019 levels. This traffic reduction would translate into further USD 281 to 351 billion loss in gross passenger operation revenues of airlines.
The second subject of interest is International Travel.
International tourist arrivals have fallen from almost 1.5 billion in 2019 to around 380 million in 2020, a 74 percent decline. This represents a loss of an estimated 1.3 trillion USD in international tourism expenditure, about 11 times the loss of the 2009 global crisis. This unprecedented impact has disproportionately affected SIDS (Small Islands & Developing States) and their population for a number of reasons.
Tourism is one of the hardest hit sectors by the COVID-19 pandemic, with unprecedented impact from an economic and social point of view. According to the UNWTO World Tourism Barometer (January 2021), international tourist arrivals have fallen by 74 percent from almost 1.5 billion arrivals in 2020 to around 381 million in 2019, reaching the lowest levels on record.
While all regions have been heavily affected, Asia and the Pacific has suffered the most during this period, with a decrease of 84 percent in international arrivals, followed by the Middle East and Africa, with a decline of 75 percent. It is expected that international tourism will take between 2.5 to 4 years to return to the 2019 levels. The fall in international arrivals in 2020 translates into an estimated loss of 1.3 trillion USD in global inbound tourism expenditure with respect to 2019, more than 11 times the loss experienced with the 2009 global crisis.
In 2020, Small Island Developing States (SIDS) lost 77 percent of international tourist arrivals according to UNWTO data. The conjunction of several factors: a) heavy economic dependence on tourism, weak domestic markets, which are the ones expected to recover faster, undiversified source markets based in other regions that require long-haul air travel, and (b) the deep impact of the pandemic and travel restrictions on the main source markets, has placed SIDS and their inhabitants in a critical situation.
Let's hope that if we all follow the guidelines, with the vaccine now available, that sometime soon the world will be more open for business, and we will all have the option of travelling safely.
Until next time, Stay Safe.
Total number of cases worldwide – 131,576,586
Total number of deaths worldwide – 2,862,454
Total number of recovered cases worldwide – 105,964,441
Active cases – 22,749,691 (17.3% of Total Cases)
Closed cases – 108,826,895
Information and statistics from:
https://www.worldometers.info/
https://www.worldometers.info/coronavirus/#countries
https://reliefweb.int/sites/reliefweb.int/files/resources/CCSA_COVID19_Volume-III.pdf
---
---
Overseas Situation Report, Friday 2nd April 2021.
"It's Friday. I'm alive. I'm breathing. I'm living. I'm blessed. Life is good". – Unknown
Welcome to the Overseas Report. As we reach the end of the first quarter of 2021 and for many countries the anniversary of when the Pandemic first started to hit, this report is focussing on the current situation within Europe and across the world.
Globally, new Covid-19 cases rose for a fifth consecutive week, with just over 3.8 million new cases reported in the last week. The number of new deaths increased for the second consecutive week, increasing by 5% compared to last week, with over 64 000 new deaths reported. All regions reported an increase in the number of cases this week, and all regions, except for the African Region, reported an increase in the number of deaths. The European Region and the Region of the Americas continue to account for nearly 80% of all the cases and deaths.
The highest numbers of new cases were reported from Brazil (533 024 new cases; 5% increase), the United States of America (421 936 new cases; 13% increase), India (372 494 new cases; 55% increase), France (254 228 new cases; 24% increase), and Poland (192 441 new cases; 27% increase).
A breakdown of each region shows us the following:
African Region
After reporting a decline in new cases for two consecutive weeks, the African Region reported a 22% increase in new cases (>62,000 cases) compared to the previous week, and over 1300 new deaths, a 6% decrease. The highest numbers of new cases were reported from Ethiopia (13 153 new cases; 11.4 new cases per .000 population; a 14% increase) and Kenya (9167 new cases; 17 new cases per 100,000; a 25% increase). The highest numbers of new deaths were reported from South Africa (566 new deaths; one new death per 100,000 population; a 31% decrease) and Ethiopia (137 new deaths; <0.1 new deaths per 100,000; a 28% increase).
Region of the Americas
The Region of the Americas reported over 1.3 million new cases and over 32,000 new deaths, an 11% and 4% increase respectively compared to the previous week. Overall, there has been an increasing trend in weekly reported cases in the last five weeks. A slight increase in new deaths has been reported in the last two weeks after a decline in deaths for the six prior weeks. The highest numbers of new cases were reported from Brazil (533,024 new cases; 250.8 new cases per 100,000; a 5% increase), the United States of America (421 936 new cases; 127.5 new cases per 100 000; a 13% increase), and Peru (60,739 new cases; 184.2 new cases per 100,000; a 24% increase). The highest numbers of new deaths were reported from Brazil (16,798 new deaths; 7.9 new deaths per 100,000; a 10% increase), the United States of America (6,995 new deaths; 2.1 new deaths per 100 000; a 7% decrease), and Mexico (3,643 new deaths; 2.8 new deaths per 100 000; an 8% increase).
European Region
The European Region reported over 1.6 million new cases and just under 24,000 new deaths in the past week, an 11% and a 7% increase respectively compared to the previous week. The number of new cases in the Region has been steadily increasing over the past five weeks while the number of new deaths has increased for the past three weeks.
The highest numbers of new cases were reported from France (254,228 new cases; 389.5 new cases per 100 000; a 24% increase), Poland (192,441 new cases; 508.5 new cases per 100 000; a 27% increase), and Turkey (186,421 new cases; 221.0 new cases per 100,000; a 47% increase).
The highest numbers of new deaths were reported from Italy (2,994 new deaths; 5.0 new deaths per 100,000; an 8% increase), the Russian Federation (2,710 new deaths; 1.9 new deaths per 100,000; an 8% decrease), and Poland (2,584 new deaths; 6.8 new deaths per 100,000; a 22% increase).
Eastern Mediterranean Region
The Eastern Mediterranean Region reported just under 271,000 new cases and over 3,400 new deaths, a 3% and a 5% increase respectively compared to the previous week. Both cases and deaths are on an upward trajectory with new cases increasing for the past seven weeks and deaths for the past five weeks.
The highest numbers of new cases were reported from Jordan (55,467 new cases; 543.6 new cases per 100,000; a 4% decrease), the Islamic Republic of Iran (53,118 new cases; 63.2 new cases per 100,000; a 2% decrease), and Iraq (37,767 new cases; 93.9 new cases per 100,000; an 8% increase).
The highest numbers of new deaths were reported from Jordan (684 new deaths; 6.7 new deaths per 100,000; a 36% increase), the Islamic Republic of Iran (584 new deaths; 0.7 new deaths per 100,000; similar to last week), and Pakistan (359 new deaths; 0.2 new deaths per 100,000; an 11% increase).
South-East Asia Region
The South-East Asia Region reported over 437,000 new cases and just under 3,000 new deaths, a 46% and a 21% increase respectively compared to the previous week. Cases in the Region have been steadily increasing over the past three weeks, with a sharp increase in the past two weeks.
Almost 85% of cases in the Region over the past week were from India which reported 372,494 new cases (27 new cases per 100,000; a 55% increase). The other countries reporting the highest numbers of new cases in the Region were Indonesia (36,214 new cases; 13.2 new cases per 100,000; a 12% decrease) and Bangladesh (23,100 new cases; 14.0 new cases per 100,000; an 85% increase).
The highest numbers of new deaths were reported from India (1,797 new deaths;< 0.1 new deaths per 100,000; a 57% increase), Indonesia (917 new deaths; 0.3 new deaths per 100,000; an 18% decrease), and Bangladesh (201 new deaths; <0.1 new deaths. per 100,000; a 43% increase).
Western Pacific Region
The Western Pacific Region reported over 84,000 new cases and just over 500 new deaths, a 32% and a 7% increase respectively compared to the previous week. The Region has reported a steep increase in the number of new cases over the past three weeks.
The highest numbers of new cases were reported from the Philippines (56,380 new cases; 51.5 new cases per 100,000; a 43% increase), Japan (11,211 new cases; 8.9 new cases per 100,000; a 28% increase), and Malaysia (8,929 new cases; 27.6 new cases per 100,000; a 4% decrease).
The highest numbers of new deaths were reported from the Philippines (229 new deaths; 0.2 new deaths per 100,000; a 40% increase), Japan (219 new deaths; 0.2 new deaths per 100,000; a 13% decrease), and the Republic of Korea (26 new deaths; <0.1 new deaths per 100,000; a 4% decrease).
At the beginning of the year the WHO issued a call for all wealthy countries to work together to ensure vaccination begins in all countries within the first 100 days of the year.
As of the end of the month of March, 177 countries and economies have started vaccination. In just one month, COVAX has distributed more than 32 million vaccines to 61 countries. However, there are still 36 countries without vaccines. Of those, 16 are scheduled to receive their first doses from COVAX within the next 15 days. That leaves 20 countries who are still  waiting for vaccines.
Across the world the vaccine programmes have started, but in many places the pace has been criticised. In Europe, new cases are increasing in every age group, except in people 80 years and older. It is only in this most vulnerable population that we have seen a steady decline in cases and a decreasing proportion of Covid-19 deaths since the beginning of 2021, reflecting early signs of the impact of vaccination.
New data from Public Health England suggest that Covid-19 vaccines have saved, at the very least, over 6,000 lives among people over 70, since vaccination started in December 2020. Similarly, data from Israel show that the Pfizer–BioNTech vaccine is around 90% effective at preventing infection, severe disease and hospitalisation after the second dose.
"Vaccines present our best way out of this pandemic. Not only do they work, they are also highly effective in preventing infection. However, the rollout of these vaccines is unacceptably slow. And as long as coverage remains low, we need to apply the same public health and social measures as we have in the past, to compensate for delayed schedules. Let me be clear: we must speed up the process by ramping up manufacturing, reducing barriers to administering vaccines, and using every single vial we have in stock, now," said Dr Hans Henri P. Kluge, WHO Regional Director for Europe.
To date, only 10% of the Region's total population has received 1 vaccine dose, and 4% has completed a full vaccine series.
"The risk of ongoing vaccination providing a false sense of security to authorities and the public alike is considerable – and that carries a danger," Dr Kluge explained.
Every high-income country in the Region is vaccinating against Covid-19, while only 80% of upper-middle-income countries and 60% of lower- and lower-middle-income countries are. To date, 10 middle-income economies in the Region have received doses through the COVAX Facility.
"In past weeks, we've seen both remarkable solidarity across borders in the Region as well as countries hoarding vaccines. Vaccinating health-care workers and the elderly in every country is everybody's moral responsibility. It is vital that we provide the benefit of this global public good to health- and social-care workers.
While acknowledging the intent of governments to protect their own populations, before the vaccines are extended to other age groups, I strongly urge governments to share excess doses of WHO-approved vaccines with COVAX or with countries in need, once health-care workers and the most vulnerable have been vaccinated. Not doing so is self-defeating," said the Regional Director.
With Easter about to come we can only hope that we all do not see the same increase in infections that we saw after the Christmas holiday.
Until the next time, Stay Safe and Stay Home.
Total number of cases worldwide – 129,706,830
Total number of deaths worldwide – 2,831,759
Total number of recovered cases worldwide – 104,565,246
Active cases – 22,309,825 (17.2% of Total Cases)
Closed cases – 107,397,005
Information and statistics from:
https://www.worldometers.info/
https://www.who.int/publications/m/item/weekly-epidemiological-update-on-covid-19
https://www.euro.who.int/en/media-centre
https://www.ecdc.europa.eu/en
---
---
Overseas Situation Report, Wednesday 31st March 2021.
"Let it rain on some days, Let yourself shiver on some cold nights, So when it's Spring you'll know why it was all worth going through." ― Sanhita Baruah
With Easter almost upon us, this is usually the time when families get together and the Overseas Report today is looking at two very sad issues in South America which brings home the message about Staying Safe and what devastation Covid-19 has caused around the world.
We look first at Mexico, which this week announced that the death toll from the pandemic could possibly be 60% higher than the government figures released on a daily basis. If this is confirmed this would put their death toll at over 300,000 which would be the second highest in the world after the USA.
So, what is the basis for this increase? Updated figures on excess mortality in a table published by Mexico's Health Ministry, showed that by the end of the sixth week of this year, 294,287 fatalities "associated with Covid-19" had been registered on death certificates in Mexico. That was 61.4% higher than the confirmed death toll of 182,301 given as a comparison in the same table. That figure did not coincide precisely with a specific day from the Health Ministry's daily bulletins, but more than 25,000 Covid-19-related deaths have been reported since mid-February.
As of Sunday, the ministry's confirmed toll stood at 201,623. The government has long said Mexico's real tally of Covid-19 deaths is likely to be significantly higher than the confirmed toll, which is one of the highest worldwide.
Relatively low testing rates in Mexico mean that many fatalities are not confirmed, but they may still appear in death certificates as suspected cases, experts say. The higher death toll estimate was based on a 'word search' of death certificates that mentioned "Covid-19" and other terms relating to the pandemic, the ministry said.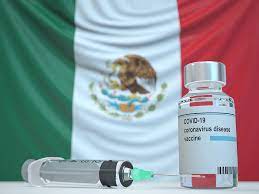 Total excess deaths in Mexico during the pandemic stood at 417,002 by the sixth week of 2021, according to the data. While new cases and deaths seem to be falling, the vaccine programme is being ramped up. It is unlikely that Mexico's approximately six million vaccines delivered so far have played much of a role in the statistical reduction in deaths in recent weeks, and it is unclear how many Mexicans will take the shots. The Mexican government has been widely using two Chinese-made vaccines, but suspicion remains due to a lack of information on their effectiveness, something that could encourage already widespread scepticism.
In a poll conducted in early March, only 52 percent of the 1,000 Mexicans surveyed said they were willing to get vaccinated, according to the GEA-ISA polling firm; 20 percent said they were not sure, and 28 percent said they would not get vaccinated. The poll had a margin of error of plus-or-minus 3.1 percentage points. To help with the lack of vaccines available the USA has agreed to send 2.6 million vaccines to Mexico.
Whilst Mexico has been welcoming holiday visitors to its country all throughout the pandemic there are now signs that some previously sympathetic countries are having a change of heart. The latest country to suspend air travel to and from Mexico is Argentina. Any Mexicans able to arrive in Argentina via a third country will be required to take a PCR test before flying, on arrival in Argentina and a third after seven days of isolation, all at the person's own expense.
Since the start of March, the land borders with the USA and now the southern border with Guatemala have been closed to try and combat the increase in immigrants trying to get to the USA since the start of the Biden Presidency. With the Easter holiday approaching, there is a fear of a fourth wave of infections unless people stay home and don't mix with other family members over the Easter period.
Meanwhile in Brazil, from where I have reported a number of times over the past few months, there is concern that the new variants are causing the younger age to catch Covid-19 and for some the consequences are fatal.
Covid-19 cases are on the rise among Brazil's younger population, a Brazilian research institute has found, as the country grapples with a deadly resurgence of the virus.
"The country is in a situation of collapse of the health system. At the same time, the pandemic has been gaining new characteristics affecting younger age groups: 30 to 39 years, 40 to 49 years and 50 to 59 years," according to the report published last Friday by Brazil's Oswaldo Cruz Foundation (Fiocruz).
During the first part of Brazil's struggle with the coronavirus, it was the elderly who made up the majority of those who were getting sick from Covid-19. But since the beginning of the country's second wave of Covid-19 on November 2020, demand has increased for health services by symptomatic young patients in Brazil, Fiocruz researchers said.
The new report analyzed weekly data from the country's Health Ministry from January 1st to March 13th, 2021. It found an increase of more than 500% in infections among people aged 30 to 39. There was a more than 600% increase among people 40 to 49 and more than 500% among people 50 to 59 in the same period.
Meanwhile, the total number of coronavirus cases nationwide among all age groups grew by 319% during that same window of time, the report found.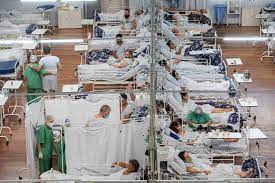 Although increasing numbers of younger people are becoming infected with the virus, Covid-19 deaths are still more common among older people, the report noted. The new analysis comes as the country struggles to contain the pandemic, and as local coronavirus variant P.1 rips through the country.
On Monday, Brazil's President Jair Bolsonaro changed six top ministers, including officials charged with defence and foreign affairs, after officially ousting the country's health minister last week.
Meanwhile Manaus, a Brazilian city of more than two million inhabitants that lies hundreds of miles from the Atlantic coast in the midst of the Amazon rainforest, has stood out as one of the world's leading Covid-19 hotspots. Tragically, it continues to provide the wrong lessons about what should be done to ease the spread of SARS-CoV-2, the virus that causes the disease.
The city and Brazil as a whole have become an exemplar of what happens when a country pursues a strategy of denying the pandemic and embracing herd immunity by letting the virus spread unchecked, according to a report in the 'Scientific American' magazine. According to the writer, Luke Taylor, Brazil's president Jair Bolsonaro has "promoted" the idea of letting the pathogen move throughout the population until most people have been infected. He described proposals for a lockdown in Manaus before a crushing second wave of infections hit as "absurd." Plus he has downplayed the severity of the crisis, saying that the nation of 211 million has to recognize that death is an inevitability and so Brazilians should stop being "sissies." The country is currently recording around a quarter of all weekly Covid-19 deaths despite being home to less than 3 percent of the world's population.
Manaus was the first city to have its health system collapse in the new wave," says Brazilian physician and neuroscientist Miguel Nicolelis. "But now there are many Manaus all over Brazil's five regions. Brazil badly needs help from the international community to handle this situation, or new variants from here will continue to spread worldwide!"
After the first wave, infections were so prevalent that researchers at the University of São Paulo and their colleagues concluded that Manaus was the first city in the world to reach herd immunity—the point at which enough people are immune to a virus that the spread of new infections is hindered. Their preliminary preprint study estimated that 66 percent of the population had been infected with SARS-CoV-2 (they later revised their figure to 76 percent as of October). The threshold for Covid-19 herd immunity is unknown, but projections often cited range from 60 to 90 percent. Similarly, high rates of infection have also been found in the Peruvian and Colombian Amazon.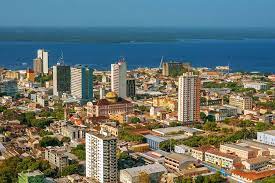 With many believing that herd immunity was happening, this produced a false sense of security which precipitated the new wave of infections, says Jesem Orellana, a Manaus-based epidemiologist at the Oswaldo Cruz Foundation (Fiocruz), a leading Brazilian public health institute and in December 2020 a second wave did hit. By January the city's health system, which serves communities across the Amazon, had collapsed. ICUs were full to bursting, and oxygen supplies became exhausted. Some patients were airlifted to other regions of Brazil. However, many died of asphyxiation on makeshift beds in hospital corridors or their home, doctors say.
More severe than the first one, the new wave took Manaus by surprise. Wearing masks and practicing social distancing had been discarded in the belief the city had reached herd immunity. Caseloads surged out of control, and bleak milestones from last year were surpassed. Questions arose as to whether herd immunity had ever been achieved, the number of people infected had been overcounted or immunity to the virus had waned. Another disturbing prospect was that mutations to the virus in the Amazonian city that had spawned what is called the Manaus variant, or more formally P.1, could have caused reinfections in people who had earlier bouts or could have sped the rate of transmission among the still uninfected.
The scenario played out in Manaus will hopefully send a clear message: "Herd immunity through infection, instead of a vaccine, only comes with an enormous amount of illness and death," according to William Hanage, an epidemiologist at the Harvard T. H. Chan School of Public Health.
To date more than 12,573,615 cases have been confirmed since the pandemic began, and 313,866 Covid-related deaths have been confirmed.
Until the next time, Stay Safe and Stay Home.
Total number of cases worldwide – 128,500,283
Total number of deaths worldwide – 2,808,454
Total number of recovered cases worldwide – 103,663,038
Active cases – 22,028,791 (17.1% of Total Cases)
Closed cases – 106,471,492
Information and statistics from:
https://www.worldometers.info/
https://www.nbcnews.com/news/
https://edition.cnn.com/
https://www.scientificamerican.com/
https://www.worldometers.info/coronavirus/#countries
---
---
Overseas Situation Report, Monday 29th March 2021.
"Worrying is a waste of time. It doesn't change anything, it just messes with your mind and steals your happiness." – Unknown
Today's Overseas Report is starting across the world in Indonesia. The third most populated country in Asia with over 275 million people, they have, since the start of the pandemic, reported just under 1.5 million cases of Covid-19.
In terms of the death toll, Indonesia has seen 40,449 people succumb to the virus since the first death was reported on March 12th, 2020.
It is important to mention that, in terms of testing for the virus, Indonesia has one of the lowest testing regimes in the world so the actual figure of cases could be much higher. To date Indonesia has only tested 45,467 people per 1 million of population. To put this into perspective, the USA with a population of 337 million has carried out 1,198,000 tests per 1 million people.
Indonesia's cases peaked at the end of January 2021, with a 7-day moving average of 12,476 cases and they have seen a decrease since to the latest figures showing the 7-day moving average at 5,172 per day. The country has seen the first cases of the UK variant, which they fear could prolong the infections in the country.
In addition to the pandemic, the region has also had to endure more natural issues like earthquakes. Following a 6.2 magnitude earthquake that occurred in West Sulawesi Province on 15th January 2021, the provincial Covid-19 Task Force reported significant increases of the number of Covid-19 infections in the province; on 6th January 2,020 Covid-19 confirmed cases were detected, and the number skyrocketed to 5,042 confirmed infected people on 19th February. Earthquake survivors, community and humanitarian responders were requested to strictly apply the health protocols of wearing masks, washing hands frequently and maintaining social distance.
As with the rest of the world, Indonesia has embarked on a vaccination programme. Indonesia has secured more than 420 million doses of the vaccine for 180 million people; for 2021 the total amounts to 340.5 million vaccines. Vaccinations for medical workers are ongoing, and the implementation of the second phase of vaccination targeting 21.5 million elderly people and workforce in selected sectors started in mid-February 2021.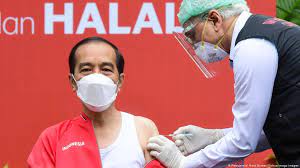 Controversially, Indonesia has a private vaccination programme running alongside the public programme. The private scheme will target employees, family members and other related individuals. Currently, more than 8,000 companies have signed up for the private scheme.
Another issue which many in the western world will find difficult to understand is the fact that in Jakarta, people can be fined up to 5 million rupiah ($450) for refusing Covid-19 vaccines, an unusually stiff penalty aimed at ensuring compliance, with a new regulation making jabs mandatory. Deputy Jakarta Governor, Ahmad Riza Patria, said city authorities were merely following rules and such sanctions were a last resort in Jakarta, which accounts for about a quarter of the archipelago nation's more than 1.2 million coronavirus infections. "If you reject it, there are two things, social aid will not be given, [and a] fine," Mr Riza told reporters, in what appears to be a world first in making the jabs compulsory.
Indonesia announced a presidential order in February 2021, stipulating anyone who refused vaccines could be denied social assistance or government services or made to pay a fine. The penalty would be determined by regional health agencies or by local governments.
The new regulation follows months of public scepticism and lingering doubts about whether coronavirus vaccines are safe, effective and halal, or permissible by Islamic beliefs.
Public health experts said public jitters about the vaccine could be a stumbling block, while health agencies in West Java, Indonesia's most populous province, and West Nusa Tenggara said they had no plans to enforce sanctions.
For the second part of this report, we come closer to home in Europe. A worrying trend is happening in the Eastern side of Europe. The countries with the highest Covid-19 mortality rates at the moment are all in eastern Europe, and some are still resisting the stricter lockdowns their doctors say are needed to stem the spread of the virus.
Nine of the ten worst hit nations globally, in terms of deaths per capita, are located in the region, according to data compiled by Bloomberg that cover the past week. The performance marks a stark turnaround from the early days of the disease, when the continent's east suffered far fewer fatalities than places like the U.K. and Spain.
In a report looking at the past 7 days, Hungary had the highest mortality rate per 1 million people in the world at 157, followed by Czechia at 126.8 and then Bosnia and Hertzogovenia at 120.5. Bulgaria, Slovakia, Montenegro, Moldova and Romania all follow closely in this table.
The poor performance is due to several factors — from the slow pace politicians have acted during this latest wave to stuttering vaccination programs and dilapidated health-care systems. There's also growing opposition to the restrictions across Europe as a whole. I reported on how Germany was forced into a U-turn on Wednesday over plans to lockdown more tightly at Easter in my last report.
Poland, the European Union's largest eastern economy, is struggling to contain a record spike in new cases of the virus. However, expanded measures announced Thursday — including shutting nurseries — fell short of a full-blown lockdown even as Prime Minister Mateusz Morawiecki warned that the health-care system risks being overrun. While the government is hoping to avoid tougher restrictions by boosting its vaccination drive, less than a tenth of the 38 million population has been inoculated so far. Deaths, which rank 12th globally on a per-capita basis, hit the highest level since December on Wednesday and now exceed 50,000.
A rapid vaccine rollout isn't a bulletproof solution either. Hungary, which has immunized its citizens more quickly than almost any other EU state, became the planet's most lethal Covid-19 hotspot this week. Hungary has signalled its plan to reopen schools may be delayed to April 12th, at the earliest. The country is waiting until at least 2.5 million people, roughly a quarter of its population, have been vaccinated. According to Cabinet Minister Gergely Gulyas "Since more than 80% of deaths are among older people, fatalities may drop radically once the elderly are vaccinated," With doctors advocating a harsher lockdown to counter this increase, there doesn't seem to be any appetite from the government to do anything more. On the contrary, the government is discussing a possible easing of rules for store openings.
Some eastern European countries are stricter; imposing curfews and travel bans. The Czech Republic, which has suffered more than most parts of the region, is set to prolong a State of Emergency on Friday.
The fear is that others aren't doing enough. While Poland's Morawiecki said Covid wards are at 70% capacity, other measures unveiled last Thursday by his government appeared to be very minor — including closing large furniture and building-construction stores for two weeks, and requesting that people limit their Easter travel.
Having seen the news that from Germany alone nearly 500 flights are due to operate between Germany and Majorca between the 26th March and the 5th April, following massive demand for a sunshine break over the Easter period, we can only hope that this does not manifest itself into another spike across the whole of Europe.
Until the next time, Stay Safe and Stay Home.
Total number of cases worldwide – 127,511,496
Total number of deaths worldwide – 2,792,452
Total number of recovered cases worldwide – 102,776,464
Active cases – 21,942,580 (17.2% of Total Cases)
Closed cases – 105,568,916
Information and statistics from:
https://www.worldometers.info/
https://www.abc.net.au/news
https://www.worldometers.info/coronavirus/country/indonesia/
https://www.bloomberg.com/news/articles/2021-03-25
---
---
Overseas Situation Report, Friday 26th March 2021.
"You're going to go through tough times – that's life. But I say, 'Nothing happens to you, it happens for you.' See the positive in negative events." — Joel Osteen
As I am writing this report, we have seen that more than 125.5 million cases of Covid-19 have been reported worldwide, with over 101 million cases considered recovered, according to a tracking tool maintained by the US-based Johns Hopkins University. The global death toll stands at more than 2.7 million.
This report is giving a synopsis of what is happening across the world as far as both the virus and vaccinations programme is concerned.
If we start close to home in Europe, the European Union is moving toward stricter export controls to ensure that there are more Covid-19 shot supplies for the bloc, which should boost its flagging vaccine drive at a time of another surge of the coronavirus pandemic on the continent. Currently the EU has vaccinated around 11% of its citizens which many feel is too low compared to other countries. The EU's executive body said on the eve of a summit of the 27 leaders, that it has a plan ready to guarantee that more vaccines produced in the bloc are available for its own citizens before they can be shipped for exports.
The EU commission has been critical of the United Kingdom, which has received some 10 million doses from EU plants, while they say nothing came back from Britain. The EU now insists on reciprocity as it sees vaccination rates in Britain racing upwards, while the bloc proceeds at a crawl.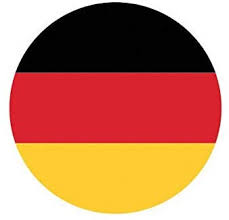 In Germany, Chancellor Angela Merkel, meanwhile, has dropped plans for a five-day shutdown in the country over Easter, which had prompted confusion and criticism. She called the idea a mistake and apologized to Germans. Merkel announced the decision after calling a hastily arranged video conference with Germany's 16 state governors, who are responsible for imposing and lifting restrictions. The plan was to make Thursday, the day before Good Friday, a "rest day," with all shops closed, and only allow supermarkets to open on Easter Saturday.
In France, France's culture minister has been hospitalized for Covid-19, the latest senior official to be infected as the nation faces a third surge of infections.
France has reported 4,378,436 cases since the start of the pandemic with their death toll at 93,180. France has struggled to contain the rise in infections since the start of the year where they had an average of 13,144 cases a day to this week when their 7-day moving average was at 33,850.
In the past week they have seen cases of infection rising and the death toll is struggling to fall since the start of February. ICUs in the Paris region, as well as in northern and south-eastern France, are filling up. French President Emmanuel Macron, who was infected months ago but never hospitalized, announced on Tuesday an acceleration of the country's vaccination campaign. Now all people over 70 are eligible to get a shot. Last week, the government in France imposed a month-long lockdown on Paris and parts of the north after a spike in cases. It is now considering adding the Rhone, Aube and Nievre regions to its list of Covid-19 high-risk zones which need careful monitoring and may need restrictive measures.
There are close to 27,000 people with Covid-19 in French hospitals and on Tuesday the number of people in intensive care with the disease rose to a four-month high of 4,634, compared to nearly 5,000 during the second lockdown in November and more than 7,000 in April 2020.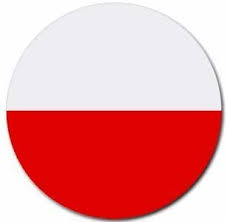 In other Countries in Europe, Poland will likely have to toughen restrictions again after reporting what early figures suggest will be a record number of new infections. They recorded over 29,000 new cases on Wednesday (24th) and have seen a rapid rise since early February when they had around 5,000 cases a day. Meanwhile their death toll has also been rising. Over the same period, they have seen a 50% increase in daily deaths with the highest number in a day recorded on Wednesday since the start of the year.
Meanwhile our closest neighbour Spain's coronavirus infection rate edged up, highlighting concern that a long decline is in danger of reversing. Having seen both infections and deaths per day drop since the middle of January, Spain reported the highest daily death count since early February. The country has imposed a confinement to home during the Easter period with many district borders being closed to crossing traffic.
Across the Atlantic, In the USA, Dr. Anthony Fauci isn't ready to say the United States has turned the corner on the coronavirus pandemic, despite about 2.5 million Americans getting vaccinated each day.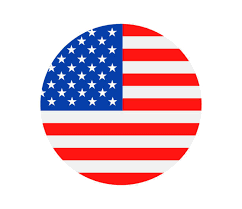 At the White House coronavirus briefing on Wednesday, Fauci said the main challenge remains a stubbornly high level of new daily cases in the country. It's hovering around an average of 55,000 and up slightly in recent days. While that is clearly much better than the 250,000 daily cases at the peak of the winter wave, it's uncomfortably close to levels seen during the coronavirus wave of last summer. On the plus side, along with the growing level of vaccinations, Fauci underscored recent studies that show negligible rates of coronavirus infection among fully vaccinated people. There's also been a significant drop in the number of people 65 and older going to the emergency room with Covid-19. That's the age group most vulnerable to the disease.
More than 85.4 million people, or 25.7 percent of the U.S. population, have received at least one dose of a coronavirus vaccine, according to the Centres for Disease Control and Prevention.
In India, cases had been plummeting since September and life was returning to normal. But cases began spiking last month and more than 47,000 new infections were detected in the past 24 hours, along with 275 deaths — the highest one-day death toll in more than four months.
The virus has been mutating throughout the pandemic. Most mutations are trivial, but scientists have been investigating which variations might make the virus spread more easily or make people sicker. The three variants first detected in South Africa, Britain and Brazil are considered the most worrisome and have been designated "variants of concern."
The three variants were found in seven per cent of the nearly 11,000 samples that India sequenced since December 30th. The most widespread of these was the more contagious variant that was detected in the U.K. last year. The new variant found in India has two mutations in the spike protein that the virus uses to fasten itself to cells and that these genetic tweaks could be of concern since they might help the virus spread more easily and escape the immune system, but experts cautioned against linking the new variant to the surge.
Meanwhile health officials admitted that they were worried about upcoming festivals, many of which mark the advent of the spring. India's government has written to states to consider imposing restrictions, but many celebrants have defied distancing and virus protocols. That lax attitude and the sluggish vaccine rollout are worrisome, said Dr. Vineeta Bal, of India's National Institute of Immunology.
She said that, unlike last year, the virus was spreading through richer neighbourhoods, infecting families that had managed to stay protected in their homes earlier. Now, people are less fearful and are letting their guard down, and Bal said masks are being worn, "but the masks are protecting people's beards, rather than their noses."
On Tuesday, (23/3) it was announced that India will start vaccinating everyone over the age of 45 starting on April 1st.
So far, India's vaccination has focused on the elderly or those over 45 with ailments such as heart disease or diabetes. The vaccine is being offered for free at government hospitals and sold at a fixed price of 250 rupees per shot at private hospitals. India has given the green light for the use of two vaccines — the AstraZeneca vaccine made locally by Serum Institute, and another by Indian vaccine maker Bharat Biotech.
To end this report, in the Asia Pacific region, Pakistan is seeing a rise in infections and has just announced they will purchase one million doses of China's Sinopharm vaccine and 60,000 doses of the vaccine made by Chinese company, CanSino Biologics.
Pakistan is currently facing a third wave of coronavirus infections. Although they have reported a relatively small number of infections since the start of the pandemic, (640,988), their testing regime has been very low with a rate of under 45,000 tests per 1 million of population. The surge in cases started in early February when they were recording around 1,200 cases a day to now over 3,500 cases a day.
As you will have seen the pandemic is not done with yet!
Until the next time, Stay Safe and Stay Home.
Total number of cases worldwide – 126,097,213
Total number of deaths worldwide – 2,767,917
Total number of recovered cases worldwide – 101,748,049
Active cases – 21,581,247 (17.1% of Total Cases)
Closed cases – 104,515,966
Information and statistics from:
https://www.worldometers.info/
https://www.cbc.ca/news/world
https://www.reuters.com/article/
---
---
Overseas Situation Report, Wednesday 24th March 2021.
"One day posterity will remember these strange times, when ordinary common honesty was called courage." – Yevgeny Yevtushenko
The Overseas Report today is looking at Africa and how the pandemic is affecting the continent. With over 4.1 million reported cases, and it is estimated that this figure of actual cases could be a much as double this number, and over 110,000 deaths, the report is looking at both the infections and the vaccination programme.
Since the first case was reported in February 2020, South Africa has been the country which has recorded the most cases. Currently of the 4.1 million cases reported in Africa, South Africa accounts for over 1.5 million of them. The next largest is Egypt at just under 500,000. Reporting amongst many of the nations has been at best sporadic so the true figure as mentioned at the start could be much higher.
The year-long battle against the virus, which has also claimed over 110, 000 lives, is now receiving a crucial boost with the arrival of vaccines through the COVAX Facility – a multi-partner vaccine procurement platform. Following a second wave which peaked at much higher numbers than Africa's first surge, new case numbers declined for five weeks, and then plateaued during the past three weeks at around 70 000 cases per week. In the last week, there has been a slight 'uptick' in new cases and an upward trend in 12 countries, including in Cote d'Ivoire, Ethiopia and Cameroon.
While deaths reported have dropped by more than 50% over the past 28 days compared with the previous 28 days, the case fatality ratio or the proportion of deaths among confirmed cases is at 3.6% for the past 28 days. This is higher than the global average. With Covid-19 vaccine deliveries picking up speed, the response to the pandemic is getting a much awaited boost. More than 14.6 million vaccine doses have been delivered to 22 African countries since 24th February through COVAX, an effort co-led by the Coalition for Epidemic Preparedness Innovations (CEPI), Gavi, the Vaccine Alliance and the World Health Organization (WHO) in partnership with UNICEF.
Ten countries have started vaccination using COVAX-funded vaccines, while another 10 began with vaccines procured outside the COVAX Facility – either bilaterally or through donations. More than 518,000 doses of COVAX-supplied vaccines have been administered.
While the rollout is good news the number of vaccines available at the moment are limited. Dr Matshidiso Moeti, WHO Regional Director for Africa says "It is important while doses remain limited that it's critical that frontline health workers and other priority groups are at the front of the queue. Health workers deserve protection because without their pivotal role, efforts against the pandemic can go only so far."
Covid-19 has heavily jolted the health workforce in the African region. Since the beginning of the pandemic, 267 health worker infections have been recorded on average every day, translating to 11 new health worker infections per hour. To date, more than 100,000 health workers have contracted Covid-19 in the African region. Health worker infections account for 3.5% of the total number of cases in the region. "The pandemic has nearly knocked loose the linchpin of the health systems in many countries," said Dr Moeti. "We must further protect and equip our health workers to effectively contribute to the efforts to contain Covid-19.
Everyone's wellbeing is at stake without an adequately supported health workforce."
Africa's health systems have been severely tested, with doctors, nurses and other health workers stretched to the limit. Several studies have identified lack of personal protective equipment, exposure to Covid-19 patients, work overload, poor infection prevention and control measures as the main risk factors associated with infections in health facilities. With partner organizations, WHO has shipped more than 6.4 million rapid diagnosis test kits to African countries to boost Covid-19 testing even in remote areas.
With many African countries, testing has been an issue especially in remote areas. Laboratory diagnosis of the virus in the African region has improved greatly over the past three months, with tests nearly doubling to 243 per 10,000 people up from 149 tests per 10,000 people. More than 27 million tests have been performed in the region to date. Cabo Verde, Botswana, Gabon, Mauritius, Seychelles and South Africa have registered the highest testing rates.
38 African countries have received more than 25 million Covid-19 vaccines and 30 have started vaccination campaigns. Through the COVAX initiative – which is co-led by the Coalition for Epidemic Preparedness Innovations (CEPI), Gavi, the Vaccine Alliance and the World Health Organization (WHO) in partnership with UNICEF – more than 16 million vaccine doses have so far been shipped to 27 countries.
Just two weeks after receiving COVAX-funded AstraZeneca vaccines, Ghana has administered more than 420,000 doses and covered over 60% of the targeted population in the first phase in the Greater Accra region – the hardest hit by the pandemic. In the first nine days, it is estimated the country delivered doses to around 90% of health workers.
In Morocco, more than 5.6 million vaccinations have taken place in the past seven weeks, while in Angola, vaccines have reached over 49,000 people, including more than 28,000 health workers in the past week. To ensure the most impact, initial vaccine doses are being limited to priority population groups including health workers, older people and people with health conditions placing them at higher risk of severe Covid-19 illness. While the rollout is going well, there is an urgent need for more doses as Ghana, Rwanda and other countries are on the brink of running dry.
In South Africa, the health minister announced that nine million doses of the Johnson and Johnson vaccine have been secured, with the first batch of 80,000 currently being rolled out to healthcare workers. Additionally, 20 million doses of the Pfizer vaccine are expected by the end of March 2021.
These vaccines will go a long way to reaching the target population, and with ongoing production and procurement the prospects of vaccinating all South Africans who need – and want – to be vaccinated are good. The government's plan is to inoculate 60% of the population by 2022.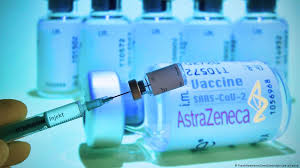 In a surprise twist of the vaccine saga, South Africa has concluded the sale of AstraZeneca Covid-19 vaccines it had acquired but did not use, to other African Union member states, the health ministry said on Sunday. The country had paused AstraZeneca vaccinations last month because of a small trial showing the shot offered minimal protection against mild to moderate illness caused by the dominant local coronavirus variant.
At the time, South Africa had received 1 million AstraZeneca doses from the Serum Institute of India and the delivery of another 500,000 was pending. After pausing the rollout of the AstraZeneca vaccine, South Africa started inoculating healthcare workers with Johnson & Johnson shots in a research study. The government plans to vaccinate 40 million people, or two-thirds of the population, to achieve some level of herd immunity.
Until the next time, Stay Safe and Stay Home.
Total number of cases worldwide – 124,534,219
Total number of deaths worldwide – 2,739,476
Total number of recovered cases worldwide – 100,469,400
Active cases – 21,325,343 (17.1% of Total Cases)
Closed cases – 103,208,876
Information and statistics from:
https://www.worldometers.info/
https://www.afro.who.int/news/update-covid-19-22-march-2021
https://www.worldometers.info/coronavirus/#countrie
shttps://www.reuters.com/article/us-health-coronavirus-safrica-vaccine-idUSKBN2BD0K4
---
---
Overseas Situation Report, Monday 22nd March, 2021
"They say a person needs just three things to be truly happy in this world: someone to love, something to do, and something to hope for." – Tom Bodett
With the world trying to get to grips of a possible 3rd, or for some a 4th, wave of infections from Covid-19, this report is looking at what is happening in South America.
In South America, the worst affected country still remains Brazil. Since the start of the pandemic, they have recorded just under 12 million cases and by the time you read this report, their death toll is expected to reach 293,000. All this under a President who originally dismissed the idea of a pandemic out of hand.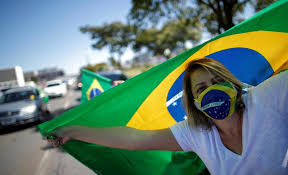 The Covid-19 crisis in Brazil has never been worse. Nearly every Brazilian state has an ICU occupancy of 80% or higher, according to a CNN analysis of state data. As of Friday, 16 of 26 states were at or above 90%, meaning those health systems have collapsed or are at imminent risk of doing so. The seven-day averages of both new cases and new deaths are higher than they have ever been.
In the last 10 days, about a quarter of all coronavirus deaths worldwide have been recorded in Brazil. If vaccines are the ultimate way out from this global pandemic, Brazil has a long way to go to seeing this through. As of the 19th March, less than 10 million people in the country of about 220 million had received at least one dose, according to federal health data. Only 1.57% of the population had been fully vaccinated.
This is due to a slow rollout of the vaccine programme. During the announcement of its distribution plan in early February, the government promised some 46 million vaccine doses to be available in March. It's been repeatedly forced to lower that number, now estimating only 26 million by month's end. In-country production of what the governments says will eventually be hundreds of millions of doses of the Oxford-AstraZeneca vaccine only just got off the ground. The first 500,000 doses were delivered and celebrated by top Ministry of Health officials in Rio de Janeiro this week, despite being months behind schedule. If vaccines are to remain in short supply for the foreseeable future, the only remaining ways to control the epidemic's exponential growth in Brazil are the methods the world has heard ad nauseam — social distancing, no large crowds, restricted movements and good hygiene. But in many places throughout Brazil, that is just not happening. In bustling Rio de Janeiro, it is easy to find maskless crowds walking the streets, conversing in close quarters.
Though the city's famed beaches are closed this weekend, restaurants and bars can still be open until 9 p.m., many likely to be filled to capacity. Many states have imposed much harsher restrictions, including night time curfews. President Jair Bolsonaro, a Covid-19 sceptic who has mocked the efficacy of vaccines and hasn't publicly taken one himself, announced on Thursday that he would be taking legal action against certain states in the country's Supreme Court, claiming the only person who can decree curfews is him — something he has promised never to do.
One of the factors behind the increase in cases is the new P1 variant. First discovered in Japan, Brazilian Health authorities detected the viral mutation in multiple travellers in January who were returning from Amazonas state, an isolated region in Brazil's north replete with rainforest. Nearly two months later, more and more research points to the P1 variant as a crucial factor, not only in the Manaus outbreak but in the nationwide crisis Brazil faces today. The variant is widely agreed to be more easily transmissible, up to 2.2 times – that is more transmissible than the widely discussed B.1.1.7 variant first identified in the United Kingdom, which is up to 1.7 times more transmissible than the original strain.
To exacerbate the concerns, it is now thought that the different vaccines might not be as effective against the P1 variant. Also there are fears that this could be a bigger issue for their neighbours and other continents if it moves in the same way as the previous viruses have done.
With a lack of vaccines and a government unwilling to take the steps necessary to prevent that from happening, it is unclear how things can get better in Brazil anytime soon.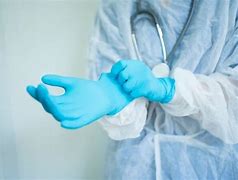 Meanwhile in neighbouring Chile, it has reported its highest daily count of 7,084 coronavirus infections since the start of the pandemic despite widespread restrictions and progress on vaccinations.
The government on Saturday reported cases topping the previous record in June. It says coronavirus has become the country's leading cause of mortality, causing 26% of deaths this year. Chile has given at least one vaccine shot to more than 29% of the population and both doses to 15% — far more than in other nations in the region. But Health Minister Enrique Paris says people should remain cautious since population-level immunity isn't likely until about 80% are vaccinated, probably by the end of June.
Officials say hospital bed usage has reached 94%, with rising numbers among those below 60, as older Chileans have been inoculated. The government has imposed restrictions on three quarters of the country's municipalities. Officials say on Saturday they are tightening limits on people entering from abroad, especially from Brazil.
With a population of just over 19 million, Chile has reported 925,089 cases since the start of the pandemic and has seen 22,180 of its citizens lose their lives. It has tested the most of all the countries of South America with a rate of 545,535 per 1 million of population. One of the reasons cited by Health officials for the increase is the policy that has been in effect of only having restrictions at weekends. To combat the increase, Santiago, and seven other municipalities in the metropolitan region of the capital, the coastal Viña del Mar or the distant Iquique, in the far north which incorporates 27 different towns, have all gone from a lockdown only on weekends – started on March 13th  – to a permanent and indefinite blockade. In the metropolitan area of ​​Santiago, where 7 of Chile's 19 million inhabitants live, the lockdown is total. Since August 2020, the capital has not seen similar measures.
The reason for the hardening is the growing number of contagions, daily above six thousand cases, raising the level of occupancy in intensive care units to an average of 95% and leaving the country on the verge of a health collapse. Whilst they are 'trumpetting' the vaccine rollout, they are rightly concerned about these rising cases. The Government hope that with almost 90 percent of the population in lockdown they will see these higher numbers of infection reduce soon.
We round up this report with news that Peru has seen the 2nd highest number of daily cases in South America. Peru recorded 9,134 cases and although they have reported a total of 1,460,779 cases since reports began, they have been very low in testing with only around 260,000 per 1 million citizens. The death toll in Peru is still the highest in South America at 50,085 when looked at as a percentage of population. The vaccination programme is rife with corruption and almost 500 civil servants, politicians, scientists and family members of those in charge of the clinical trial are facing prosecution and possible jail. To date they have administered just 21,378 doses of vaccine. This is just 0.06% of the population, so they have a long way to go.
In the meantime, Stay Safe and Stay Home.
Total number of cases worldwide – 123,655,505
Total number of deaths worldwide – 2,724,813
Total number of recovered cases worldwide – 99,630,233
Active cases – 21,300,459 (17.2% of Total Cases)
Closed cases – 102,355,046
Information and statistics from:
https://www.worldometers.info/
https://edition.cnn.com/
https://www.usnews.com/news/world
https://www.worldometers.info/coronavirus/country/brazil/
---
---
Overseas Situation Report, Friday 19th March 2021
"Dogs are how people would be if the important stuff is all that mattered to us." – Ashly Lorenzana
It is generally accepted that the Covid-19 virus in its many forms or variants is going to be around for a long time to come. As vaccinations in countries across the world take place, it is still not known whether there will be the need for a "booster" jab each year or whenever the virus mutates and springs up again.
Scientists across the world are working to find solutions to the variants but, with little chance of being able to make it extinct in the foreseeable future, there are a number of other ways that people are trying to get one step ahead.
A few months ago I wrote about a small experiment in a couple of countries which were showing signs of working. This experiment was using dogs to sniff out coronavirus carriers at airports and where large numbers of people congregated. Little was heard of the experiment as funding for it seemed to be non-existent.
However, in Thailand, there seems to be a new drive to make use of "man's best Friend" in the fight against the virus.
It has been reported by Reuters News Agency that Thai sniffer dogs trained to detect Covid-19 in human sweat proved nearly 95% accurate during training and could be used to identify coronavirus infections at busy transport hubs within seconds, the head of a pilot project said. Six Labrador Retrievers participated in a six-month project that included unleashing them to test an infected patient's sweat on a spinning wheel of six canned vessels. "The dogs take only one to two seconds to detect the virus, within a minute, they will manage to go through 60 samples. Professor Kaywalee Chatdarong, the leader of the project at the veterinary faculty of Thailand's Chulalongkorn University, told Reuters.
The dogs can detect a volatile organic compound secreted in the sweat of Covid-19 sufferers, even in the absence of
disease symptoms, the Thai researcher said.
The dogs would not need to directly sniff people, but could screen samples of sweat, a task that should not be difficult in a tropical country such as Thailand, she added.
Chile, Finland and India are other countries that have also launched efforts to get sniffer dogs to detect the virus, with a German veterinary clinic saying last month its sniffer dogs had achieved 94% detection accuracy in human saliva.
"The next step is we will put them out in the field," said Kaywalee."In the future, when we send them to airports or ports, where there is an influx of commuters, they will be much faster and more precise in detecting the virus than temperature checks."
Thailand has been relatively successful in containing the virus, with a new wave of infections in the first two months of the year now levelling off and after recording just 89 deaths. To date they have reported 27,402 cases since the start of the pandemic and although their 7 day rolling average peaked at the beginning of February at 847 they are now at a low count of just 127 cases a day.
The southeast Asian nation has also started vaccinating front-line health workers and hopes to find a way to let visitors return in greater numbers after its tourism-dependent economy was battered by the pandemic. Thailand is one of the few countries currently on the list of safe countries which the EU deems as safe to fly to and from.
Meanwhile across the world in the USA, Officials of NASCAR, the American Motor racing organisation are using sniffer dogs at an event this weekend to help in the fight to find people with Covid-19.
NASCAR will introduce dogs trained to detect Covid-19 as an additional screening measure this weekend at Atlanta Motor Speedway.
The sanctioning body is utilizing this approach as a trial method for potential future use for both competitors and guest areas of an event. NASCAR will work with 360 K9 Group, which has trained the animals to detect the novel coronavirus through its Bio Detection K9 operation, which uses a proprietary training method. A handful of prioritized personnel within the competition footprint will undergo this screening method after the standard pre-entry screening outside the track that has been used since the sport returned from the shutdown. If a dog indicates that someone might have Covid, that person will be isolated and undergo and extensive secondary screening by the NASCAR AMR Safety Team Medical Director or lead physician on-site, who will determine if the individual is cleared to compete. "We think that these dogs and this capability is going to allow us to rapidly confirm that all of those people entering the essential footprint on Sunday — that's race teams, that's NASCAR officials, that's the vendors that work inside the garage — all those folks are Covid-free or not," said Tom Bryant, NASCAR managing director of racing operations. "The ability to do that has kind of been the math problem that we have continuously tried to solve since March of last year."
Bryant is a 20-year U.S. Army veteran who has witnessed dogs' abilities to sniff out explosives and firearms in combat situations. Dogs have also been involved in isolating the scent of citrus canker, a bacterial disease harmful to crops in Florida, where Bryant resides.
The decision to use the dogs was reached alongside the U.S. Department of Agriculture. Studies provided by the 360 k9 Group have shown the same bio-detection capabilities can locate the presence of COVID-19 in humans at an accuracy rate of 98 percent. "They are amazing," Bryant said. "This gives us essentially an ability to test that essential population on race day and know right away that those folks who have cleared this enhanced screening process with a very high degree of confidence are Covid-free. We'll learn from what we do Sunday, and we'll figure the ways to best employ this capability moving forward to ensure that we're keeping the population as safe as we can, keeping the least amount of risk in the environment."
As the United States nears closer to equal availability for the Covid-19 vaccine, NASCAR remains vigilant against new variants of the disease and its potential harm to competitors and spectators.
"As much as things are getting better, it's still very much a challenge," Bryant said. "So this tool is going to help us as the virus evolves, we're evolving with our approach to how we minimize exposure and create the safest possible environment to race.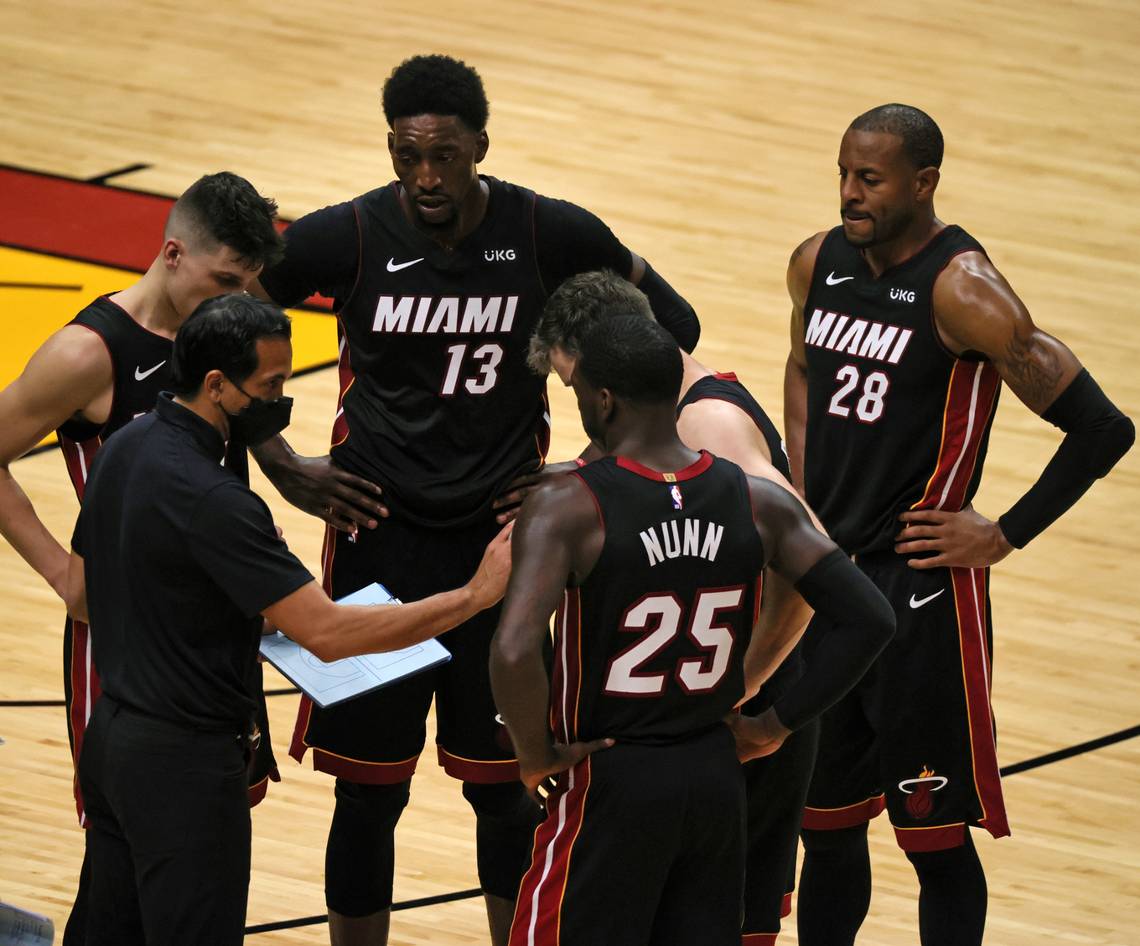 Bryant believes that this approach and the way the vaccine programme is rolling along will help bring closer the time when they can have crowds again at  NASCAR events.
Finally, another sport in the US, the NBA, has already used sniffer dogs this season at some of their Basketball games. The Miami Heat, enlisted Covid-19 detecting dogs to screen fans during last Thursday's game, the dogs are said to be as accurate as a PCR test. They did not find any virus.
In the meantime, Stay Safe and Stay Home.
Total number of cases worldwide – 122,127,611
Total number of deaths worldwide – 2,696,832
Total number of recovered cases worldwide – 98,376,487
Active cases – 21,054,292 (17.2% of Total Cases)
Closed cases – 101,073,319
Information and statistics from:
https://www.worldometers.info/
https://www.reuters.com/article/
https://www.worldometers.info/coronavirus
https://www.autoweek.com/racing/nascar/
---
---
Overseas Situation Report, Wednesday 17th March 2021
 "To my mind, the greatest reward and luxury of travel is to be able to experience everyday things as if for the first time, to be in a position in which almost nothing is so familiar it is taken for granted." – Bill Bryson
With the news that Portugal has finally been removed from the UK government's Red List of countries where compulsory quarantine in a government designated hotel was a requirement of entry, this report looks at what is happening on the Travel front in other parts of the world.
The pandemic has had a devastating effect on airlines across the world, with traffic down in some cases by almost 95% of what it was. At the same time, the shipping world has also been in a state of hibernation when it comes to Cruising. This has led to many in the Transport Industry fearing that many businesses will never recover.
However, there are signs that with the rollout of vaccination programmes across the world, we may be starting to see some "green shoots" in the aviation world.
In the USA, air travel has risen to its highest level since the start of the pandemic. Across the United States, air travel is recovering more quickly from the depths of the pandemic, and it is showing up in longer airport security lines and busier traffic on airline websites.
The Transportation Security Administration screened more than 1.3 million people on Friday and Sunday last, setting a new high since the coronavirus outbreak devastated travel a year ago.
Airlines say they believe the numbers are heading up, with more people booking flights for spring and summer.
According to the CEO of American Airlines, Doug Parker, "Our last three weeks have been the best three weeks since the pandemic hit, and each week has been better than the one prior,"
This optimism has been seen across the other airlines as well with Airline stocks rising across the board. Shares of the four biggest U.S. carriers hit their highest prices in more than a year.
However, the airlines still have far to go before travel fully returns to pre-pandemic levels. While the number of people passing through airport checkpoints has topped 1 million for four straight days and the 7-day rolling average is the highest in the pandemic era, passenger traffic is still down more than 50% in March compared with the same period in 2019.
Parker said American's bookings are now running just 20% below 2019 levels. A factor appears to be traveller confidence now that more people are getting vaccinated against Covid-19. About 70 million Americans, or 21%, have received at least one dose, and 37 million have completed their vaccination, according to the Centres for Disease Control and Prevention.
The USA has seen the 7-day moving average for cases drop dramatically since the early part of January 2021, when the rate was over 250,000 a day, to the latest 7 day average of just over 55,000 cases. Their vaccination programme since the new administration took office has risen sharply and to date they have administered over 109 million doses, which is just over 30% of the population.
Elsewhere the Aviation Industry is still well behind where levels were pre-Pandemic. In a report recently published by IATA, the Worldwide Aviation Association, they show that passenger traffic in January 2021 was down 72.0% compared to pre-crisis (January 2019) levels. In contrast to the trend observed since last year's low point in April, this deterioration in traffic was primarily driven by domestic markets (down 47.4% versus January 2019), particularly in Asia.  Domestic traffic in China was 33.9% below January 2019 levels in January, after falling 8.5% year-on-year in December. Japan and Australia were down by respectively 71.3% and 81.6% versus January 2019 after falling 50.6% and 60.8% in December.
The Cruising Industry had, pre-Pandemic, been on a rise in popularity amongst all age groups but particularly the over 50's as a great way to see the world and enjoy home comforts. All of this changed when publicity across the world highlighted Cruise ships as a big source of Covid-19 and we saw this when a Cruise ship was held in Australia in the early days of the pandemic and eventually when people were allowed off, the number of cases in Australia spiked. In February 2020, the largest Covid-19 outbreak outside mainland China was on a cruise ship, which has resulted in reputational damage to the cruise industry and falling share values. Cruise lines have also paid a substantial amount of money in refunds for cancellations and incurred costs associated with docking ships at ports where ships are quarantined. This led to a worldwide cancellation of all cruises and to date very few ships have ventured onto the seas since.
The largest Cruise market is the US and with the majority of ships owned by three main US companies who are estimated to control 75% of the world cruise market. The impact on the industry has been catastrophic with a number of smaller companies going bust. In 2019 the US market generated 55.5 billion dollars of revenue. This has almost been wiped out in 2020/21 with very little sight of a return to sailing before the end of the summer 2021.
The current Covid-19 environment has created a high degree of concern amongst the public surrounding the maintenance of health and safety onboard cruise ships. Ships will now require robust screening and monitoring protocols, implementation of comprehensive sanitation practices with regular inspections, expanded onboard medical facilities and increased medical staff. Also, cruise liners will be expected to work more closely with public health authorities worldwide and CLIA (Cruise Lines International Association) to enforce health requirements.
It is not just the Cruise Companies that are feeling the effect of the pandemic. Cruise Lines contribute a large amount of revenue to many places around the world. Many small island nations heavily rely on cruise lines, which in turn have a positive effect on their economy. Each year 2 billion USD are contributed to the Caribbean, 5.9 percent of the entire GDP to some nations.
As countries continue to address the increasing number of challenges arising from Covid-19, the impacts on business may change a number of industries for the foreseeable future. There is no clear timeline for cruise operations to start again. The biggest fixed cost for cruise lines is fuel, and as a result of the oil collapse during this downturn, cruise lines may benefit from these lower costs.
In an effort to gain customer support after travel restrictions are lifted, companies will likely want to consider advertising campaigns and reducing their prices in order to compete and draw demand back to the industry. Cruise lines have already started to advertise huge discounts on the packages for 2021 in their websites. Additionally, the industry will need to commit to new safety protocols that can dramatically reduce the risk of disease.
When the time comes for us all to start to enjoy holidays again it is expected that both the airline and cruise industries will have all the right protocols in place to make sure we are all safe to enjoy our holidays.
In the meantime, Stay Safe and Stay Home.
Total number of cases worldwide – 121,050,452
Total number of deaths worldwide – 2,676,735
Total number of recovered cases worldwide – 97,598,803
Active cases – 20,774,914 (17.2% of Total Cases)
Closed cases – 100,275,538
Information and statistics from:
https://www.worldometers.info/
https://apnews.com/article/travel-air-travel-coronavirus-pandemic-united
https://www.worldometers.info/coronavirus/country/us/
https://www.iata.org/en/iata-https://home.kpmg/xx/en/blogs
---
---
Overseas Situation Report, Monday 15th March 2021.
"Life has its ups and downs. When you are up, enjoy the scenery. When you are down, touch the soul of your being and feel the beauty." ― Debasish Mridha
As Portugal starts its journey back to normality with the gradual relaxation of the rules of confinement, I start this report with a look at two other countries in Europe where the situation is not as positive as here. In my last report, I highlighted Italy and France but with the latest report from the ECDC, European Centre for Disease Control we see that all is not well in many parts of Europe when it comes to the rates of infections of Covid-19. Today I am looking at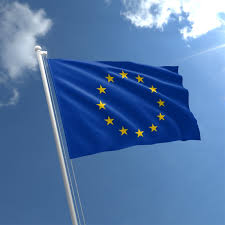 Germany and its neighbour, Poland.  A word of warning though. These figures are already a week old when this is published. Unfortunately, the ECDC takes a lot longer to bring out their analysis than some other organisations- a pattern seems to be appearing here!
By the end of week 9 (week ending Sunday 7th March 2021), 19 out of the 30 countries in the EU/EEA had reported increasing case notification rates and/or test positivity. Case rates in older age groups had increased in 10 countries, 14 countries reported increasing hospital or ICU admissions and/or occupancy due to Covid-19 and 9 countries reported increasing death rates.
Among the 28 countries with high case notification rates (at least 60 per 100 000), increases were observed in 18 countries (Austria, Bulgaria, Croatia, Cyprus, Czechia, Estonia, Finland, France, Greece, Hungary, Italy, Liechtenstein, Malta, the Netherlands, Norway, Poland, Romania and Sweden). Stable or decreasing trends in case rates of 1–7 weeks' duration were observed in 10 countries (Belgium, Denmark, Germany, Ireland, Latvia, Lithuania, Luxembourg, Portugal, Slovakia and Slovenia).
Notification rates are highly dependent on several factors, one of which is the testing rate. Weekly testing rates for week 9, available for 29 countries, varied from 999 to 32,679 tests per 100,000 population. Cyprus had the highest testing rate for week 9, followed by Austria, Denmark, Luxembourg and Slovenia.
Among 24 countries with high 14-day Covid-19 death rates (at least 10 per million), increases were observed in eight countries (Bulgaria, Czechia, Estonia, Greece, Hungary, Luxembourg, Malta and Romania). Stable or decreasing trends in death rates of 1–10 weeks' duration were observed in 16 countries (Austria, Belgium, Croatia, France, Germany, Ireland, Italy, Latvia, Lithuania, the Netherlands, Poland, Portugal, Slovakia, Slovenia, Spain and Sweden).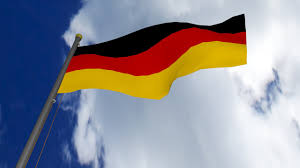 Let's start with Germany, who this week removed Portugal from the list of countries which had previously been barred from entering the country.
Up until the 14th February 2021, the rate of infection in Germany was fairly stable, and had been dropping since the Christmas spike which so many countries saw. At this time, the 7 day average per day was over 23,000 cases and this dropped down to just over 7,000 cases a day in mid-February. Since then though, they have seen a gradual rise in cases to now when the average daily rate is over 9,600. The Robert Koch Institute reported 12,674 new coronavirus infections in the 24-hour period to Saturday (13th March) – 3,117 more than in the same period one week ago.
Whilst their seven-day incidence rate for coronavirus infections on Saturday continued its rise of the past few days, reaching 76.1 cases per 100,000 residents, that represents a sharp increase over Friday, where the rate was 72.4, itself a marked jump from the day before.
The figure is used as a guideline by German authorities to help determine when lockdown measures should be imposed. A week ago, the incidence rate was at 65.6. Last week, Germany eased some curbs but state premiers agreed the harshest measures would be automatically reimposed if the rate went above 100.
All of this is happening despite a general lockdown across the country and the Government had indicated that the restrictions would be eased. However, the head of Germany's public health agency warned on Friday that the country is at the start of a third wave of the pandemic.
Stefan Pilsinger, a doctor and member of parliament for the sister party of Merkel's ruling Christian Democrats, predicted that the spread of the British variant could cause a jump in cases like that seen around Christmas and said yesterday, "The previous lockdown measures were already insufficient to contain the more dangerous British Covid-19 variant,"
The German Chancellor, Angela Merkel  and state leaders agreed a phased easing of curbs earlier this month along with an "emergency brake" to let authorities reimpose restrictions if case numbers spike above 100 per 100,000 on three consecutive days.
Leaders are due to meet again on March 22nd to discuss whether any further relaxation of the rules is possible. It remains to be seen if this will happen or the lockdown will be continued.
Meanwhile across the Eastern border in Poland the rate of infection is also on the rise. For a country that until October 2020, had relatively low cases of infection they have also seen a big jump since February 2021. Their current 7-day average is over 15,000 compared to an average in October last year of just 1,700.
Poland reported 21,045 daily coronavirus cases on Thursday (March 11th), health ministry data showed, the highest tally since November, as the country faces a surge in infections driven by a highly contagious variant of the virus first identified in Britain.
Poland has reintroduced stricter measures in the worst hit regions of the country, and harsher restrictions could be announced shortly in other areas of the country, including the Mazowsze region where the capital Warsaw is located.
"We have exceeded the level of 21,000 infections, which shows that… the third wave is rising," health ministry spokesman Wojciech Andrusiewicz told state-run news agency, PAP.
In total, the country has reported 1,849,424 cases of the coronavirus and 46,373 deaths.
Poland eased some restrictions last month, reopening ski slopes as well as cinemas, hotels and theatres for up to 50 per cent capacity, which initially resulted in massive tourist visits to popular ski resorts. The government then resumed curbs in the northern and northeastern regions, as they reported a higher infection rate per 100,000 people than other parts of the country.
However, shops, shopping malls and retail parks are open. Customer numbers are limited in shops. This might mean you have to queue for entry. In all areas of Poland, a facemask must be worn inside shops and hand sanitiser must be used where provided. Petrol stations, car washes and car/motorbike repair centres remain open. Banks, insurance providers and post offices also remain open.
Restaurants, cafes and pubs are closed, and can only provide a takeaway/delivery service. Sporting events are not permitted with audiences, but may take place without an audience. Swimming pools, tennis courts and outdoor sports facilities, including ski slopes, are open. Gyms, sanatoriums and aqua parks remain closed. To try and reduce the rate of infection new measures are coming into effect today. Stricter lockdown measures will kick in, in the central Mazowieckie province, including Warsaw, and in the western Lubuskie province. Cinemas, museums, art galleries, hotels and sports facilities will be shut down until March 28th, along with non-essential outlets in shopping centres. Two other provinces have already been under the stricter regime to stem the infection's spread.
With both of these countries rolling out their vaccine programmes, we can all hope that these spikes in all countries stop and we get to a stage where we are in control.
In the meantime, Stay Safe, Stay Home as much as possible.
Total number of cases worldwide – 120,269,889
Total number of deaths worldwide – 2,662,500
Total number of recovered cases worldwide – 96,830,250
Active cases – 20,777,139 (17.3% of Total Cases)
Closed cases – 99,492,750
Information and statistics from:
https://www.worldometers.info/
https://www.thefirstnews.com/article/
https://www.worldometers.info/coronavirus
https://www.ecdc.europa.eu/en
---
---
Overseas Situation Report, Friday 12th March 2021.
"In every crisis, doubt or confusion, take the higher path – the path of compassion, courage, understanding and love."
― Amit Ray
For my Overseas Report today, with this week being notable for a number of anniversaries with regards to the Covid-19 pandemic, I am looking at two of the European countries where the virus is showing no sign of being contained, one year after it was first recognised by the World Health Organisation as a world pandemic. We take a close look at Italy and France.
According to the Worldometers.info website, the number of cases of Covid-19 has surpassed 35.5 million in Europe. The number of deaths since the start of the pandemic has reached 844,828. Now this figure should be taken warily, as they include Russia, where even their own internal ministry has admitted that their death figure of 90,275 is probably only about third of the true figure. If this is true, then this takes the number of deaths over 1 million.
Let's start though with Italy, where this week they reached the sombre milestone of 100,000 deaths since the start of the pandemic. One year on from locking down, Italy's new Prime Minister yesterday described the country's death toll of over 100,000 as a "terrible threshold". It's the second highest in Europe, after the UK, if we take the Russian figure as "accurate".
While the Italian government scrambles to ramp up vaccinations, Italy is bracing itself for another strict lockdown, likely to be announced at the end of the week. It was a year ago that Italy became the first European country to impose a lockdown on its citizens. Now after months of a plateau in daily cases, there has been a steady climb in new infections.
In response, the authorities are placing three more regions under tighter restrictions. Two in the north of the country – Friuli Venezia Giulia and Veneto – will be raised to orange zones. While the Campania region, which includes Naples, will be re-classified as a red zone, the highest-risk level. And experts say Italy should be braced for a new peak of infections in about two weeks, warning that daily cases could reach as high as 40,000 unless more severe restrictions of citizens' movement and activities are swiftly put into place.
At the same time as this is happening, passengers can now fly from the United States to Northern Italy's biggest airport without quarantining, if they book a special 'Covid-free' flight.
Covid-tested flights, which require all passengers to test negative for coronavirus in the 48 hours before boarding, as well as taking another test on arrival, have already been operating between the US and Rome for just over two months.
Now the Italian Health Ministry has given permission for airlines to extend the service to Milan's Malpensa airport, the second-biggest hub in Italy after Rome, Fiumicino. In a circular issued on March 10th, the ministry also extended the scheme until at least the end of June 2021, with the possibility of continuing it further. That means that until at least July, passengers will be able to fly from New York or Atlanta in the US to either Rome or Milan without having to quarantine for two weeks.
Italy's international travel restrictions continue to apply, meaning that the only people eligible to fly from the US are those with an essential reason, such as returning to a permanent residence in Italy or to study or work.
The first Covid-tested flights proved so popular that the Italian government recently said it wanted to extend the scheme to other countries. Italy's last government had already signed off on Covid-tested flights between Italy and Germany, with Lufthansa originally planning to start running services from Frankfurt and Munich to Rome early this year, but those plans were put on hold when Germany went back into lockdown.
The scheme stands to make the biggest difference for travellers outside the European Union, who currently have to spend 14 days in quarantine if they come to Italy. People arriving from other countries within the EU or Schengen zone – with the exception of Austria – can instead simply show a negative test result from the 48 hours before travel.
All of this was happening while the rate of cases per 100,000 people stood at 341.01 on the 8th March, according to the ECDC figures. Italy currently has a tiered system of lockdown and the government is debating whether to bring in a national one. In a poll recently carried out only 38% were in favour of keeping the tiered system while 41% felt a national lockdown was required.
Meanwhile France reported 30,303 new coronavirus infections over the past 24 hours on Wednesday, rising above 30,000 for the first time in two weeks. Health Minister Olivier Véran is due to give his weekly Covid-19 briefing on Thursday but no major announcements are expected, even though some health experts say the hospital system in the greater Paris region is close to breaking point.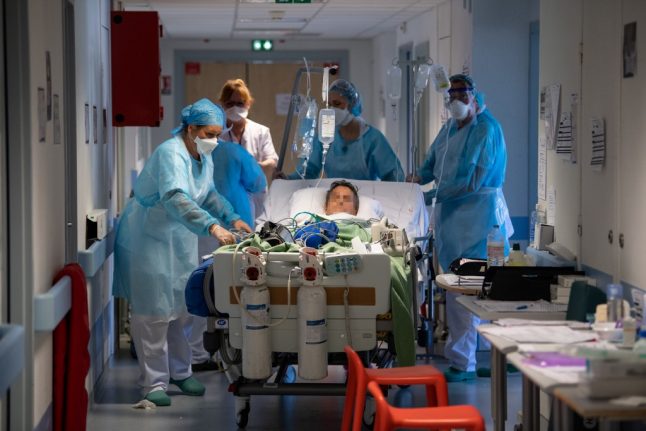 Hospitalised patients in the northern Hauts-de-France region were set to be transferred to facilities in Belgium, starting on Wednesday, local health authorities said. The city of Dunkirk and its surrounding area have been especially hard hit by the latest wave of the pandemic in France.
The seven-day moving average of new cases, which evens out daily reporting irregularities, stood at 21,836, above 21,000 for the 14th time in 15 days. The government says that average new cases figures should be under 5,000 for the pandemic to be considered to be under control.
Since the outbreak of the disease more than a year ago, France has reported 3.963 million cases, the sixth-highest total in the world. There were 264 new deaths over the past 24 hours, taking the total to 89,565, the seventh-highest in the world, versus a seven-day daily moving average of 289.
As intensive care units in parts of France including Paris and Nice are again coming under severe pressure, one clear trend has emerged – the average age of the worst affected patients is getting younger.
While France continues to increase its rate of vaccinations, with the older getting their vaccinations first, the number of younger people being infected has risen. Speaking last month, Health Minister Olivier Véran said: "The average age of patients admitted to hospital and of patients with severe forms in the emergency room or intensive care unit is falling by an average of 6 or 7 years, i.e. patients in intensive care seem to be moving towards an average age of around 55 (from 63 previously)."It doesn't mean that the virus is more serious in young people, it means that there are fewer very old people who are sick because of the vaccination and the fact that they are protected."
The increase in cases has also had another consequence. This time it is regarding border travel with Germany. Cross-border travellers from France to Germany will be required to produce proof of a negative Covid-19 antigen or PCR test taken within the last 48 hours and an electronic declaration on their purpose of travel from March 2nd, according to new health measures to curb rising cases of virus variants from France's northeastern Moselle region. This decision by Germany's Robert Koch Institute, the government agency and research institute responsible for disease control and prevention, to add Moselle to the "virus variant area" list, requiring daily PCR testing for its inhabitants crossing the German border from March 2nd, has not gone down well with France. This rule will affect over 16,000 French people who travel daily across the border to work in Germany.
Both these countries have a long road to recovery and it does bring home the fact that we must all be aware that Covid-19 will not just disappear.
Until the next time Stay Safe and Stay Home.
Total number of cases worldwide – 119,133,518
Total number of deaths worldwide – 2,642,022
Total number of recovered cases worldwide – 94,744,506
Active cases – 21,746,990 (18.2% of Total Cases)
Closed cases – 97,386,528
Information and statistics from:
https://www.worldometers.info/
https://www.worldometers.info/coronavirus/country/france/
https://www.france24.com/en/europe
---
---
Overseas Situation Report, Wednesday 10th February 2021
"A problem is a chance for you to do your best." – Duke Ellington
As the Portuguese Government starts to look at the way forward out of lockdown and to a more 'normal' way of life, we look at what another country is doing to find some form of normality and we see how a relatively poor South American country, Peru has ended up with one of the worst death tolls from Covid-19 in the world.
First up we go to Canada.
As of Tuesday 9th March, Canada had reported 890,703 cases of Covid-19, with 30,332 cases considered active.  Since the start of the pandemic, they have reported 22,276 deaths across the nation. A huge land area with just under 38 million citizens, Canada has fared pretty well overall compared to other countries with a similar population. Always overshadowed by its neighbour with regards to the pandemic, Canada has been in various state lockdowns for a while and only recently have some States started to relax some of the conditions.
In the capital city Quebec, The Prime Minister, Premier François Legault announced he was scaling back health restrictions in several regions, allowing Rioux restaurants to serve customers sitting inside for the first time in five months. Gyms and show venues will also be allowed to reopen, houses of worship will be able to take in as many as 100 people at a time. The government is also dropping the requirement that all primary school students must wear a medical grade mask. The nightly curfew remains, but will kick in at 9:30 p.m. instead of 8 p.m.
Whilst this is good news for restaurants and the public, it has not gone down well with everyone.
"I would have preferred to wait until at least one week after the holiday week, because then we would be able to see the impact of the vacation on the increase of cases everywhere in Quebec," said Dr. Cécile Tremblay, a microbiologist and infectious diseases specialist at the Centre hospitalier de l'Université de Montréal.
Further west in Alberta, retail stores and malls will be allowed to increase their capacity to 25 per cent of fire-code, and youth sports teams and activities will be allowed to resume with up to 10 participants, Alberta's health minister announced on Monday. As with Quebec, there are some who feel it is too soon but the government is certain that this move will not impact on the number of cases currently being seen. The province will consider moving to Step 3 on March 22nd at the earliest, he said, which will give health officials time to see what impact, if any, these changes have.
Meanwhile in Ontario, 1,631 new Covid-19 cases were reported on the same day stay-at-home orders were  lifted in three regions, including Toronto and Peel – which have consistently seen the province's highest number of infections throughout the pandemic. Despite this, on Monday, Toronto's stay-at-home order will be lifted and the city will emerge from the most restrictive measures to contain the pandemic since the initial shutdown in the spring of 2020.
Officially, the city remains under Ontario's grey lockdown level, though the province has adjusted its rules to permit retail stores to open at 25 per cent capacity even under lockdown restrictions. Indoor dining, gyms, and personal care services will remain closed.
This is despite the Chief Medical Officer for Toronto, Dr. Eileen de Villa, noting that cases of variants of concern have doubled recently, though de Villa did recommend that Toronto be moved out of a stay-at-home order and into the less severe grey lockdown level.
The most recent figures show Toronto has a weekly Covid-19 case rate of 68.3 per 100,000 residents. Ontario has stipulated that public health units must record rates of less than 40 per 100,000 before being moved in the red-control level.
Underlying all of this activity is the fear that more than 200,000 Canadian businesses could close permanently during the Covid-19 crisis, throwing millions of people out of work as the resurgence of the virus worsens across much of the country, according to new research. The Canadian Federation of Independent Business survey said that one in six, or about 181,000, Canadian small business owners are now seriously contemplating shutting down. The latest figures, based on a survey of its members carried out between January 12th and 16th, come on top of 58,000 businesses that became inactive in 2020.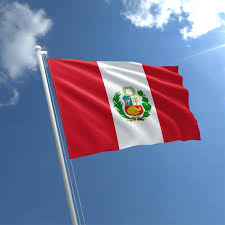 In Peru, when the first signs of the pandemic were seen in the continent, Peru was praised for imposing swift pandemic measures early on, so why are its excess deaths so high?
In March 2020, as the financial pain caused by Peru's national lockdown began to bite, thousands of families fled the capital of Lima for their rural hometowns. With small children and possessions strapped to their backs, they trekked up to hundreds of miles through the Andes to return to their families for shelter and support. By April around 170 000 Peruvians had requested support from their local government to return home to the countryside. Many had lost their jobs after businesses were closed and residents were ordered to stay at home on 16th March. Some of those who decided it was better to walk home than stay in the capital were repelled by police, who fired teargas in an attempt to stop them.
Peru's government had acted swiftly, imposing a lockdown just 10 days after its first case was reported. It was hoped that the pain suffered by its citizens would be short term and eventually justified by a victory over the virus. Instead, the mass migration of Peru's families has become symbolic of its failure to understand its people.
Valeria Paz-Soldan, who runs public health surveillance programmes in Peru for the US Tulane University. "There was so little consideration for the reality for people who were stuck in the wrong place at the wrong time. Why did the Ministry of Health not hire buses to get people to certain destinations and pay them to quarantine for two weeks?" A year on, Peru has the unenviable record of more than 2610 per million excess deaths among its population of 33 million – almost twice that of the US and the most of any large nation. At the time of writing, the government reported that 4, 000 Peruvians have died from Covid-19 so far – though excess death figures suggest that, because of undertesting, the actual total is closer to 85,000.
The high death toll can be explained in part by the country's weak health system. "For decades we've had an underfunded health system with poor primary care and hospitals that are outdated. By the time the pandemic hit, we had underpaid health professionals and very low numbers of intensive care beds," says Patricia García, Peru's minister of health in 2016-17.
Health expenditure has increased from 4.5% of gross domestic product (GDP) at the turn of the century to around 5% today (the Organisation for Economic Co-operation and Development average is 8.8% of GDP), but it is not enough to compensate for growing health burdens, like obesity, which have added strain to the health system.
Peru has similar features that many South American countries have encountered during the pandemic. These included deep poverty, cramped, multigenerational housing and a lack of laboratories for testing. The list is long and, in most cases, more severe in Peru than its regional neighbours. Other factors included a shortage of water and electricity and the fact that around three quarters of people work in informal jobs meant they had to risk either contracting Covid-19 or going hungry during lockdown.
Some experts say that Peru's failure was caused by the expectation that just mirroring containment tactics applied in Europe and North America would stem the spread. Initial tactics there failed because of a Euro-centric response from international organisations sent to help. They didn't consider local culture, such as how traditional funerals involved family washing of the body of the deceased. Once control measures were "adapted to context and grounded in local understandings of disease and these control measures," they were more effective, As I write this report, Covid-19 cases are once again rising, with hospitals coming under more intense pressure. In much of Lima, and nine other regions, businesses were under government orders to close and people to work from home, as they had been since 1st February. It gave little information on financial support and cases continue to climb.
Let's hope that they can bring this current spike under control soon.
Until the next time Stay Safe and Stay Home.
Total number of cases worldwide – 117,907,247
Total number of deaths worldwide – 2,614,842
Total number of recovered cases worldwide – 93,594,978
Active cases – 21,697,427 (18.4% of Total Cases)
Closed cases – 96,209,820
Information and statistics from:
https://www.worldometers.info/
https://www.cbc.ca/news/business
https://www.worldometers.info/coronavirus/#countries
https://www.bmj.com/content/372
---
---
Overseas Situation Report, Monday 8th March 2021
"If not us, who? If not now, when?" – John F. Kennedy
As cases of Covid-19 are dropping around the world, my report today looks at what is happening in other parts of the world with regards to the opening up of countries' economies and infrastructure after the long lockdowns we have seen worldwide.
To put things into perspective though, we must all remember that this virus can come back. For many countries they are now experiencing their third wave and some fear a fourth. On the 8th January 2021 the number of new cases reported worldwide was at a peak of 844,742. The latest figure for the 5th March 2021 shows cases reported as 449,709. So daily cases have almost halved in an 8 week period.
Around the world some countries have already opened up their economies. In Australia, where cases are very low, the country has seen economy grow by 3.1% in the December quarter as the domestic recovery from the pandemic-induced shock consolidated.
The continued bounce back in growth late last year as coronavirus restrictions eased followed a 3.4% increase in GDP in the previous quarter. The September result followed a record 7% fall in GDP in June, triggered by the public health measures. According to the Government Treasurer Josh Frydenberg, the December quarter figures indicated the economy had recovered 85% of its "Covid-induced fall, six months earlier and twice as fast as we expected in last year's October budget".
Its nearest neighbour, New Zealand, who in terms of the pandemic have fared probably the best in the world with their immediate lockdown when the first cases appeared, are also feeling bullish about their economy post Covid. At the moment, the headline economic figures are looking remarkably positive. Unemployment is down to 4.9 per cent, meaning its down 10,000 to 141,000 people. Employment was up by 17,000 over the last quarter. The Government is keen to point out how favourably this compares with an average 6.9 per cent across the OECD.
There is other good news: for those working, pay packets are looking fatter, with average hourly wages up by 4 per cent a year ago. But beneath the headline figures, the spread of economic opportunity is becoming more regionally based. The areas of New Zealand reliant on international tourism are starting to feel the pain. With no tourists for almost a year, this sector has been hard hit and with the peak season being March and April, there are many who feel unless the tourists trade is allowed to return many businesses may not survive another year.
If we switch continents to the Americas, where we are all aware of the devastating impact the pandemic has had on many countries, we can see that although there are still many cases of Covid happening, many places are starting to look at opening up again.
In California, there is good news for some sports fans and those who love theme parks. California has cleared a path for fans to attend opening-day baseball games and for tourists to return to Disneyland, nearly a year after coronavirus restrictions shuttered major entertainment spots. The state on Friday relaxed guidelines for reopening outdoor venues as a fall and winter surge seemed to be ending, with Covid-19 infection rates, hospitalizations and deaths plummeting and vaccination rates rising.
New public health rules would allow live concerts at stadiums and sports arenas to reopen with limited attendance from 1st April. Amusement parks also will be permitted to reopen in counties that have fallen from the state's purple tier – the most restrictive – to the red tier.
In all cases, park capacities will be limited and Covid-19 safety rules such as mask-wearing requirements will apply. The move followed a week of milestones, with California ramping up vaccinations for the poorest neighborhoods, counties reopening more businesses and Governor Gavin Newsom passing a measure aimed at encouraging schools that have restricted students to online learning to reopen classrooms this month.
Thousands of workers were laid off by Disneyland, Universal Studios Hollywood, Knott's Berry Farm and other big locations. Ten thousand lost their jobs alone at Disneyland and its related attractions in Orange county, not to mention the knock-on effect to nearby restaurants and hotels.
The San Diego Padres, Los Angeles Angels and Oakland A's all announced they will have fans in the stands for opening day on 1st April. The Los Angeles Dodgers and San Francisco Giants start their seasons on the road and said they would announce plans later.
It was a year ago, the Governor of California, Gavin Newsom imposed the statewide stay-at-home order that restricted travel, shuttered businesses and forced millions of people into unemployment. California still has among the most severe restrictions of any state and continues to discourage out-of-state visitors.
The state is pinning its hopes of a full reopening on inoculating enough of its 40 million residents to halt widespread infections. More than 10 million doses had been administered only three months since the first shot was given, the state department of public health said. Just over 3 million people have been fully vaccinated, or about 10% of the population aged 16 and older.
In South America, Argentina, in the capital, Buenos Aires, on Friday night the doors of the Colón Theatre reopened for the first time in a year since being shut because of the coronavirus pandemic; a sign of how the capital of Argentina is slowly letting its hair down once again. It was not all back to normal however, many of the musicians still played with their masks on, while wind instrument players were inside transparent cubicles to avoid the potential spread of the virus. The audience was temperature checked and seating was spread out.
The symbolic opening of the opera house, which dates back as far as 1857 – though in a different building – comes hot on the heels of film buffs in the capital being able to return to cinemas at the start of this month. Authorities have also eased restrictions allowing restaurants and bars to stay open later, with indoor dining, bringing a buzz back to the city which had one of the region's longest and toughest lockdowns last year.
This is in stark contrast to neighbouring Brazil. Sao Paulo and Rio de Janeiro have gone in the opposition direction, both announcing tighter restrictions this week, a reflection of how the two regional powerhouses are on completely different tracks battling the virus.
Sao Paulo state imposed a partial lockdown this week, underscoring mounting concerns about a surge in new infections. Rio de Janeiro, meanwhile, adopted new restrictions, including a nighttime curfew. "We've reached a grave moment of the pandemic. The coronavirus variants are hitting us aggressively," Brazil's Health Minister Eduardo Pazuello said on social media.
The divergence of the region's urban nighttime revellers illustrates the different trajectories Argentina and Brazil are on in the race to tame Covid-19, even as inoculation programs are hit by delays.
Brazil's President Jair Bolsonaro has long sought to diminish the gravity of the virus, while Argentina's President Alberto Fernandez has taken a tougher stance.
Let us hope that we will all see an opening of amenities and events here in the very near future but only when it is safe to do so.
Until the next time Stay Safe and Stay Home.
Total number of cases worldwide – 117,199,686
Total number of deaths worldwide – 2,609,781
Total number of recovered cases worldwide – 92,748,471
Active cases – 21,849,434 (18.6% of Total Cases)
Closed cases – 95,350,252
Information and statistics from:
https://www.worldometers.info/
https://www.reuters.com/article
https://www.worldometers.info/coronavirus/#countries
https://www.stuff.co.nz/
https://www.theguardian.com/us-news
---
---
Overseas Situation Report, Friday 5th March 2021
"Oh! It's Friday again. Share the love that was missing during the week. In a worthy moment of peace and bliss." – S. O'Sade
The latest report from the World Health Organisation shows that whilst there is room for optimism with regards to the distribution amongst many nations of the Covid-19 vaccine, we should also be aware that there is still a long way to go before we can talk about the end of the pandemic.
In their latest report, which takes in the week up to the 28th February, we see that over 2.6 million new cases were reported last week, a 7% increase compared to the previous week, following six consecutive weeks of declining numbers. The global case increase was driven by increases in the Eastern Mediterranean (14%), South-East Asia (9%), Europe (9%) and the Americas (6%).
Some possible reasons for this increase could be the continued spread of more transmissible variants of concern, relaxation of public health and social measures and fatigue around adhering to public health and social measures.
The number of global new deaths continues to decrease, with over 63,000 new deaths reported last week, a 6% decrease as compared to the previous week. New deaths decreased in four regions, Europe, Africa the Western Pacific, and the Americas (by 15%, 19%, 35% and 1%, respectively), and increased by 47% in the South East Asia Region, partly due to retrospective reporting of deaths from Nepal.
The Americas reported over 1.1 million new cases and nearly 34,000 deaths, which accounted for 42% of global cases and 53% of global deaths.
In the past week, the five countries reporting the highest number of new cases were the United States of America (472 904 new cases, a 2% decrease), Brazil (373 954 new cases, a 18% increase), France (149 959 new cases, a 14% increase), Italy (112 029 new cases, an 32% increase) and India (105 080 new cases, a 21% increase).
The Covid-19 pandemic has had, and is having, a substantial impact on international trade and travel. In 2020, world passenger traffic fell by 2.7 billion passengers, or by 60% compared to 2019, causing a US$ 371 billion loss of gross passenger operating revenues of airlines. In addition to the economic loss, travel restrictions are also having a direct impact on the lives and livelihoods of transport workers, most notably in the maritime sector. The International Maritime Organization (IMO) estimates that around 400,000 seafarers have been stranded on board commercial vessels, long past the expiry of their contracts and have been unable to be repatriated. A similar number of seafarers urgently need to join ships to replace these individuals.
While many countries are vaccinating their citizens, there is concern that for the future travel vaccinations could become a part of everyday travel life. While this is to some just something that needs to be done to others it is seen as another issue around civil liberties. The EU is putting forward the idea of a vaccine passport. There are many who feel that this would be unfair on those people who are in countries where the vaccine programme is happening slowly and for others who have already had the virus.
The World Health Organisation is against this idea. At the present time, their view is that national authorities and conveyance operators should not introduce requirements of proof of Covid-19 vaccination for international travel as a condition for departure or entry, given that there are still critical unknowns regarding the efficacy of vaccination in reducing transmission, duration of protection offered by vaccination; whether vaccination offers protection against asymptomatic infection and possible exemption of people who have antibodies against SARS-CoV-2.
In addition, considering that there is limited availability of vaccines, preferential vaccination of travellers could result in inadequate supplies of vaccines for priority populations considered at high risk of severe Covid-19. WHO also recommends that people who are vaccinated should not be exempt from complying with other travel risk-reduction measures.
We have seen a lot of talk in the media about the new variants of Covid-19. They have been given names like the UK variant, or the Brazillian Variant. Currently the WHO is monitoring three different variants, the two mentioned and a third variant first seen in South Africa. It is not uncommon for a virus to mutate and the pharmaceutical companies producing the vaccines are working to combat these variants.
How these variants move about the world is also being followed closely. The UK variant which was first recognised in September 2020 has now spread to 106 countries as of the 2nd March 2021. The Brazillian variant, first seen in December 2020 has now been located in 29 countries and the South Afican variant first seen in August 2020 has now reached 56 countries. It is these variants that have been partly blamed for the increase in cases over the past week or so.
Looking at two of these regions we can see where the increases in cases mentioned at the start of the report come from.
As mentioned earlier, in the Americas, just over 1.1 million new cases and just under 34,000 new deaths were reported in the Region of the Americas this week, a 6% increase and 1% decrease respectively compared to the previous week. This represents the first rise in new cases since the week ending 10 January. This week, new cases rose in 22 of 56 (39%) countries and fell in 24 of 56 (43%). This week, new deaths increased in 11 of 56 (20%) countries and declined in 20 of 56 (36%).
The highest numbers of new cases were reported from the United States of America (472 904 new cases; 142.9 new cases per 100 000 population; a 2% decrease), Brazil (373 954 new cases; 175.9 new cases per 100 000; an 18% increase) and Argentina (49 516 new cases; 109.6 new cases per 100 000; a 50% increase).
The European Region reported over 1 million new cases and over 21 000 new deaths, an increase of 9% and decrease of 15% respectively when compared to the previous week. This represents the first rise in new cases since the week ending 10 January, and reverses declines made over the previous two reporting weeks. This week new cases rose in 36 of 61 (59%) countries and fell in 22 of 61 (36%) while new deaths rose in 16 of 61 countries (26%) and fell in 30 of 61 (49%). The three countries reporting the highest numbers of new cases were France (149 959 new cases; 229.7 new cases per 100 000; a 14% increase), Italy (112 029 new cases; 185.3 new cases per 100 000; an 32% increase), and Czechia (82 321 new cases; 768.7 new cases per 100 000; a 26% increase).
When you digest these figures, it is obvious that there is still a way to go before we can get back to how things were so, until the next time Stay Safe & Stay Home.
Total number of cases worldwide – 116,248,288
Total number of deaths worldwide – 2,582,140
Total number of recovered cases worldwide – 91,913,341
Active cases – 21,752,807 (18.7% of Total Cases)
Closed cases – 94,495,481
Information and statistics from:
https://www.worldometers.info/
---
---
Overseas Situation Report, Wednesday 3rd March 2021
"Life is like riding a bicycle. To keep your balance you must keep moving" – Albert Einstein
When the pandemic was first reported on just over a year ago, we all wondered how it would affect us in our daily lives. For many the effects have been catastrophic with the loss of loved ones and livelihoods, as well as their personal freedoms to go around as they wish. As with all situations there are those who will always strive to counteract the negative and make a positive out of adversity.
With many parts of the world being in a state of lockdowns and curfews, one of the commodities which we have all come to rely on, oil, has seen a dramatic drop in demand, especially when it comes to fuel to drive vehicles.
On this day exactly a year ago the USA, probably the biggest users in the world of petroleum products, declared the pandemic, a national emergency, a move that resulted in lockdowns across the country.
As economic activity slowed sharply across the globe, demand for petroleum and petroleum products plummeted. The drop in demand, coupled with an unexpected increase in supply, led to a collapse in crude oil prices and subsequent impacts on prices for refined petroleum products and other downstream items, notably petrol and aviation fuel.
With lockdown and more people working from home the chance for exercise was less than before the pandemic so people looked for other ways to exercise. One phenomenon to come out of the pandemic is the use of the Bicycle.
In Europe we have seen a huge surge in the use of the Bicycle. From Bucharest to Brussels, and from Lisbon to Lyon, the coronavirus pandemic has triggered unprecedented investment in cycling around Europe. More than €1bn (£907m; $1.1bn) has been spent on cycling-related infrastructure and 2,300km (1,400 miles) of new bike lanes have been rolled out since the pandemic began. But what has all this money been spent on? And what might the long-term impacts of this investment be? This is what two major cities have been doing.
In Italy, where the motor car has been "king of the roads" for so long, they started to build new cycling paths. Milan, the Industrial hub of the North, was one of the first cities in Europe to invest in cycling as a way to get people moving around again. There are 35km of new cycle paths, although many of these are temporary.
"Most people who are cycling used public transport before. But now they need an alternative," Mr Maran says. "Before Covid we had 1,000 cyclists [on the main shopping street], now we have 7,000.
But this rise in popularity has put pressure on many bike-related businesses.
Alessandro, a young apprentice at 92-year-old bike manufacturer Pepino Drali, says their business reopened in early May. "People were standing on the streets with their bikes in their hands and the line was right around the corner," he recalls. "It's been complicated to keep manufacturing our bikes; coronavirus meant we couldn't find a lot of parts anymore," he adds.
Despite the boost to businesses, not everyone is happy. Many think the changes don't go far enough. "There have been a few lanes that have been built, but compared with the need and the necessity of this city and the will of people they are really a drop in the ocean," Anna Germotta, an environmental lawyer," says. She, like many others, believes this is a once-in-a-generation opportunity to redesign our cities so they're suitable for all cyclists. "Coronavirus is a moment in which every policy maker can change their own cities," she believes. "The failure to have the courage to change now, in a situation in which you have some time to prepare the people, could be really disastrous."
In an attempt to prepare people, the regional government in this part of Italy has spent €115m to stimulate cycling. The government has pledged subsidies of up to €500 if citizens want to buy a new bike or an e-scooter in a bid to keep people off public transport and out of cars.
Meanwhile in Paris, whilst the city has long yearned to become the world's No. 1 biking capital, it wasn't until the coronavirus prompted widespread fears of transmission on public transport that Parisians really started to pedal. With the capital under strict lockdown and many people working from home it wasn't until the capital came out of the first lockdown in May 2020 that the number of cyclists exploded – and both vendors and repair shops are struggling to keep up with demand.
By 08.30 the Place de la Bastille, a busy junction in central Paris, is seeing more bicycles than it is buses and cars. Although workers from the Vélib bike-sharing programme have refilled the nearby bike racks overnight, the stations are already starting to empty by nine o'clock. The city, with 50 kilometres of recently added "coronapistes" (corona bike lanes) and thousands of newly converted cyclists, is no longer dominated by cars – and it is mainly due to the coronavirus.
"Demand has completely shot through the roof," Stein van Oosteren, spokesman for the bicycle association Vélo Île-de-France in the Paris region, told FRANCE 24. "Shock events have always paved the way for the 'bicyclisation' of many countries – in Denmark, for example, it was the economic crisis in the 1980s that made bigger infrastructure projects too expensive, and in the Netherlands it was the oil crisis of the 1970s. And today, the coronavirus is having exactly the same effect."
While sporting chain Intersport has reported daily sales of 4,000 bikes per day – two-and-a-half times its normal sales figure – the online bike repair service network Cyclofix says demand has increased more than 10-fold since lockdown measures were first eased after nearly two months.
"It's just enormous at the moment; we've doubled our network of independent repairmen during this period, but to meet a demand that is more than 10 times what it usually is, is tough," says Stéphane Folliet, co-founder and director of the service."People are turning to biking because they want to avoid public transport at all costs."
"Paris isn't yet the new Amsterdam when it comes to cyclists, but I think it might be on its way to becoming one," he says, noting that the government-sponsored "corona subsidy" of €50 for bike repairs has also helped fuel demand.
Mina, a 41-year-old marketing specialist, is one of the Parisians who is trading in her monthly Métro pass for a bicycle because of the coronavirus.
"I've always biked a lot, so it's not as if it's new to me. But since I moved to Paris from the countryside 20 years ago I haven't felt safe because of the heavy traffic and the cars, so I used buses and the Métro instead. But after the lockdown I couldn't see myself doing that again, so I bought myself an electric bike." Mina says her bicycle purchase is a long-term commitment. Aside from using it to get to work, she plans to bring it with her pretty much everywhere she goes. "My bike is going to be an extension of myself. It's going to be my friend, my companion, my boyfriend,"
For many who have got into bicycling for the first time the end of the pandemic will hopefully seed them and continue to cycle. This will be good news for a business nearer to home.
Portugal is Europe's largest manufacturer of bicycles and had to shut its nearly 40 factories and put their 8,000-strong workforce on furlough to help curb the spread of Covid-19, but is now struggling to keep up with booming global demand. "When we closed on March 13th, we thought it would be a catastrophe, we were scared," said Bruno Salgado, executive board member of RTE Bikes, which owns Europe's largest bike factory, in the city of Gaia, in northern Portugal. "But it turned out to be a blessing in disguise for us," said Salgado, standing between two busy production lines at the factory, which produced 1.1 million bicycles last year. Worldwide, people have been trying to avoid crowded trains and buses during the pandemic, preferring to cycle, walk or jog to work and other destinations.
More on this story later.
In the meantime Stay Safe, Stay Home until the next time.
Total number of cases worldwide – 115,172,086
Total number of deaths worldwide – 2,554,234
Total number of recovered cases worldwide – 90,843,270
Active cases – 21,774,582 (18.9% of Total Cases)
Closed cases – 93,397,504
Information and statistics from:
https://www.worldometers.info/
https://www.reuters.com/article
https://www.france24.com/en/europe
https://bbc.co.uk/news
---
---
Overseas Situation Report, Monday March 1st 2021
"A new month has come. Get set to retrieve all that you have lost. Get ready to gather all the treasures of blessings, help others by giving them smiles and happiness so everyone can smile and celebrate the good times ahead. Happy new Month!" – Unknown
As we start another month with our daily lives restricted for many across the world, today I report first on India. A country with almost 1.4 billion people, made up of 29 states and covering an area that is two thirds the size of all the EU countries. Since the start of the pandemic, India has reported the second highest number of cases in the world at just under 11.1 million and has registered over 157,000 deaths.
The first time that India reported cases was in early April 2020 and the infections were slow to catch on until the start of May, peaking in mid-September, when the average daily cases were over 92,000. This figure dropped over the months since to a low of around 9500 cases in the middle of February. However, since then they have seen a worrying return of more cases. This time though the increase in cases has come from a small number of states. The central government said on Sunday that six states are contributing 86.37% of the total number of infections.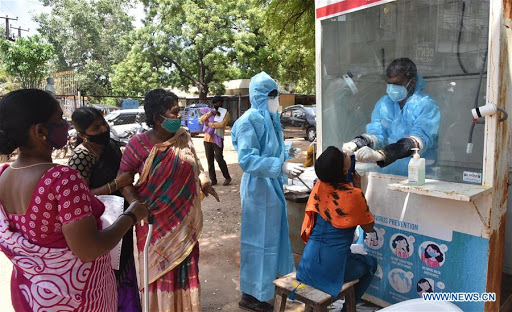 "Maharashtra, Kerala, Punjab, Karnataka, Tamil Nadu and Gujarat have shown a surge in new Covid-19 cases in the last 24 hours. 86.37% of the new cases are from these six states," a spokesman for the government said. The Centre has told the states to follow effective surveillance strategies in respect of potential super spreading events. Need for effective testing, comprehensive tracking, prompt isolation of positive cases and quick quarantine of close contacts were also strongly emphasized,"
India registered a single-day rise of over 16,000 cases of the coronavirus disease (Covid-19) for the fourth day in a row and more than 100 deaths across the country, pushing the infection tally to 11,096,731, according to the Union ministry of health and family welfare on Sunday morning. The country's active caseload went up to 164,511 after 24 days. There were 16,752 new Covid-19 cases, up from 16,488 infections a day before, and 113 related fatalities raising the death toll to 157,051.
On the 16th January 2021, India started one of the world's biggest Covid-19 vaccination programmes, the first major developing country to roll out the vaccine, marking the beginning of an effort to immunise more than 1.3 billion people.
The first dose was administered to a health worker at All India Institute of Medical Sciences in Delhi, after the Prime Minister, Narendra Modi, kickstarted the campaign with a national televised speech.
The Indian health ministry has drawn up plans for 300 million people, almost the equivalent to the population of the US, to be vaccinated by August. Frontline healthcare workers, police and the army have been given priority, with those over 50 and with co-morbidity conditions to follow, all free of cost. Maharashtra, home to Mumbai and the state worst hit by coronavirus, plans to vaccinate 50,000 healthcare workers on the first day of the vaccine rollout.
Across the vast country, more than 200,000 vaccinators and 370,000 team members have been trained for the rollout. Large-scale trial runs have been conducted in at least four states and authorities have readied 29,000 cold storage units to transport and hold the vaccine safely.
Two vaccines have been given emergency approval for India's immunisation programme: the Oxford/AstraZeneca vaccine, known in India as Covishield, and a domestic product, Covaxin, developed by the pharmaceutical company, Bharat Biotech.
Significantly, for ease of availability and low cost, both vaccines will be produced domestically. The Serum Institute of India, one of the world's biggest vaccine makers, has already produced and stockpiled around 50m doses of Covishield.
The institute has billions in pre-orders from countries around the world also desperate for the vaccine. The Indian government is negotiating how much stock to release for export, given fears that it could lead to a domestic shortage.
Meanwhile across the Indian Ocean, in Australia, the federal government has established a "myth busting unit" to address what health minister, Greg Hunt, has called "plainly ridiculous" misinformation surrounding the rollout of the Covid-19 vaccine in Australia, amid increasing concerns about the spread of false information and conspiracy theories during the pandemic.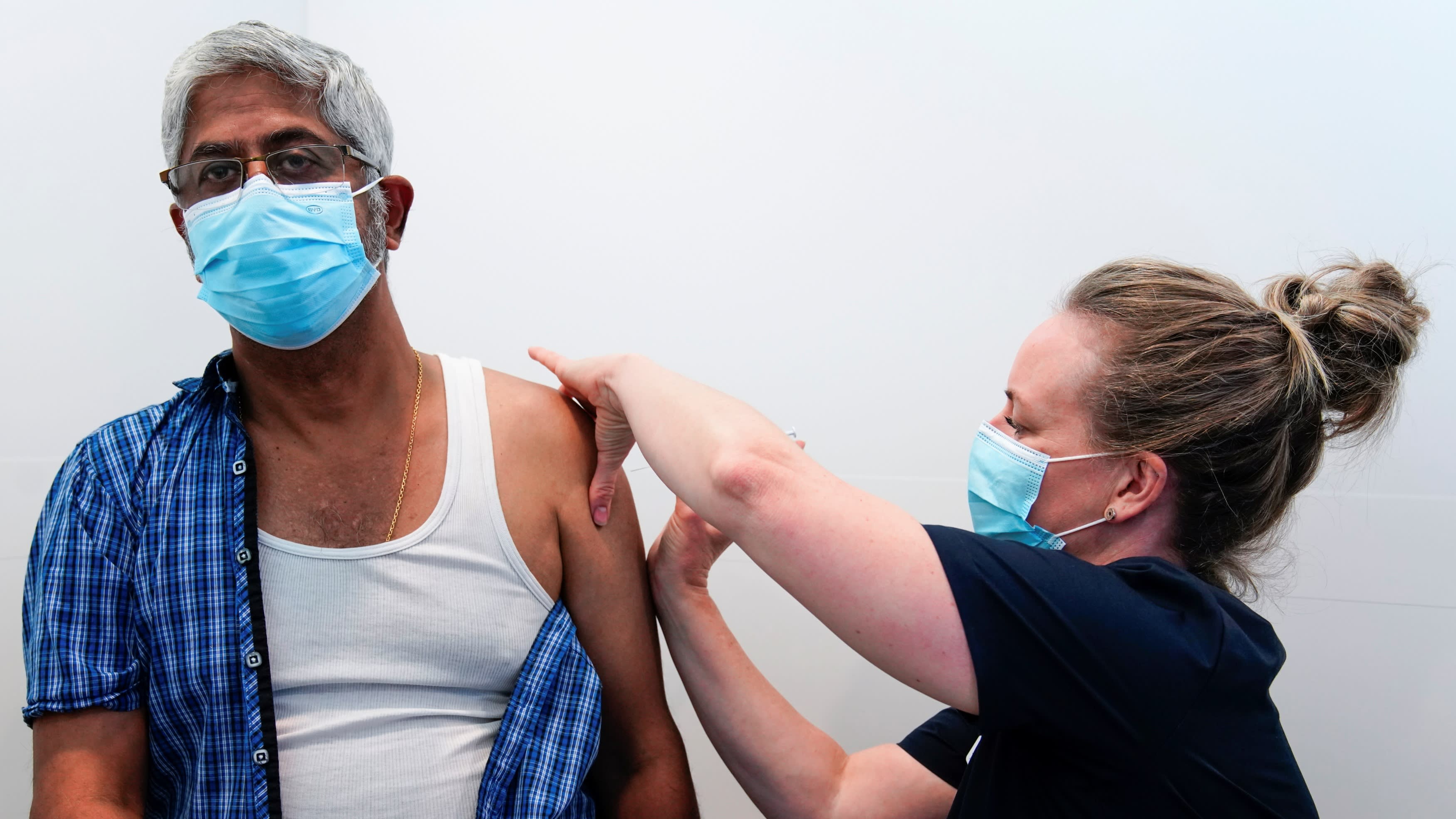 Announcing the arrival of the first 300,00 doses of the new AstraZeneca vaccine to Australia on Sunday, Hunt revealed the departments of Home Affairs and Health had "quietly" established the unit last year amid concerns about misinformation. "Some of these anti-vaxxers are peddling, frankly false and clearly irresponsible views. Whether it is about 5G and Bill Gates and mind control – ludicrous, ludicrous things," he said. "We don't want to give too much air to some of the silliest ideas, but we do want to provide public reassurance [we are] combatting the misinformation on those ideas which would in any way falsely have some impact on public confidence."
Authorities are increasingly grappling with the growth and impact of conspiratorial thinking during the pandemic as vaccines, which depend on widespread take-up to stop the spread of the virus, are rolled out. Research released by the government earlier this month found only 64% of people said they would "definitely" get the vaccine, though authorities remained confident that figure would rise significantly as the rollout progressed.
But law enforcement agencies, in particular, are becoming more vocal in expressing their concerns about the rise of Covid-inspired misinformation. Recently it was reported that Victorian police had warned, in a submission to a new parliamentary inquiry into far-right and left radicalism, that extremist groups had "exploited" anger at Covid-19 lockdowns in order to recruit new followers during the pandemic. "For example, online commentary on Covid-19 has provided a recruiting tool for [right-wing extremist] groups, linking those interested in alternative wellness, anti-vaccination and anti-authority conspiracy theories with white supremacist ideologies," the submission stated. It is hoped that this new unit will help provide intelligence to other government agencies and will help stem the flow of the false information.
Until the next time Stay Safe and Stay Home.
Total number of cases worldwide – 114,698,943
Total number of deaths worldwide – 2,543,532
Total number of recovered cases worldwide – 90,257,183
Active cases – 21,898,228 (19.1% of Total Cases)
Closed cases – 92,800,715
Information and statistics from:
https://www.worldometers.info/
---
---
Overseas Situation Report, Friday February 26th 2021
"There's good news and slightly less good news." — Joanne Harris
Covid-19 has changed the way we live and work, as various health and safety restrictions keep more of us at home, more often. The resulting changes to our behaviour are already impacting the environment around us in myriad ways, according to comparisons of remote sensing data before and during the pandemic collected by NASA, U.S. Geological Survey (USGS), and ESA (European Space Agency) Earth-observing satellites and others.
At a virtual press conference on December 7th at the American Geophysical Union's 2020, researchers presented some early findings at their Autumn meeting. They found that the environment is quickly changing, and the timing of those changes seems to indicate that the pandemic may be a reason. Deforestation rates are changing in some places, air pollution is diminishing, water quality is improving, and snow is becoming more reflective in some areas, since the pandemic began earlier this year.
Scientists and engineers use remote sensing data to observe how the world is changing during the Covid-19 pandemic, comparing current remote sensing data to pre-pandemic trends. Timothy Newman, National Land Imaging Program Coordinator for the United States Geological Survey (USGS) runs a programme that monitors weekly changes with satellite images from the joint NASA/USGS Landsat satellites and the ESA's Sentinel-2 satellites.
Newman's programme observed that large swaths of the Brazilian Amazon Rainforest were cleared from June to
September of this year, since the start of the Covid-19 pandemic. Rapid deforestation also is occurring in the tropics near Indonesia and the Congo. Yet, in other parts of the Amazon Rainforest such as Colombia and Peru, deforestation appears to have slowed somewhat since the onset of the pandemic.
Satellite images and data from Landsat also show a reduction in environmental pollution in this time period. Industrial activities in India, including extracting and crushing stone for construction projects, slowed or ground to a halt because of Covid-19 lockdowns. Soon after, surface air measurements and Landsat thermal infrared data showed that air pollution levels had dropped significantly. One study found that the concentration of an air pollutant called 'particulate matter' (PM) 10 decreased around a third to a fourth of the pre-pandemic level in India.
Ned Bair, a snow hydrologist with the University of California Santa Barbara's Earth Research Institute, has been studying snow in the Indus River Basin — a network of mountain ranges and rivers near India, China, and Pakistan that supplies water for more than 300 million people.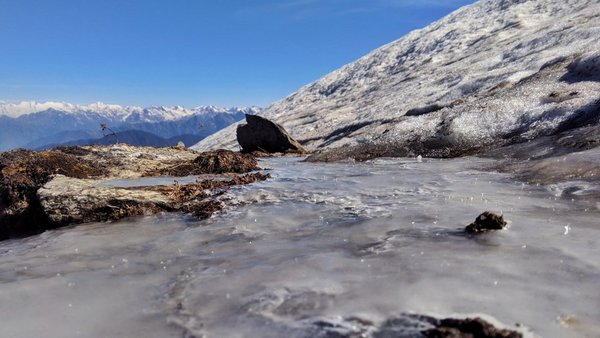 "Once the Covid-19 lockdown started in India, I immediately thought that it would have an impact on the snowpack.  With less pollution in the air, he thought, there would be less dust and soot accumulating on nearby snow. Dust and other air pollutants affect snow albedo — how white and, therefore, reflective the snow is — as they accumulate on the surface of snow. Cleaner snow has a higher albedo, which means it reflects more light energy and, thus, melts at a slower rate.
Snowmelt is an important source of drinking water for more than 300 million people living in the Indus River Basin. While changes in albedo won't change the overall amount of snowmelt, it will change the timing of when that snow melts – potentially affecting the available water supply in the region.
Whilst it is difficult to say that the pandemic is responsible for changes in the makeup of our water supplies, there were in certain places marked changes in the supply. For example, with most office workers now working from home, Manhattan in New York saw that the water has become clearer in the western Manhattan area because there were fewer people commuting to Manhattan during the lockdown,"
Sewage water from homes and businesses, as well as runoff from streets, is treated in wastewater treatment plants before being released into nearby rivers. When the city imposed a stay-at-home order in mid-March, many of Manhattans' 2.1 million commuters began working from home or left the city. Fewer people producing those pollutants means that fewer particles ended up in the water in the Hudson River. Satellite data showed a more than 40% drop in turbidity during the pandemic in a section of the Hudson River.
On the opposite side of the Atlantic, in London, we see another product of the lack of movement around the city. This time it is not a benefit but a pest. That pest is the increase in Rats. According to a report from CNN, Pest Controllers say that, as many restaurants and office buildings in London's bustling city centre remain empty, rats are forced to migrate to more residential areas in search of food.
Families spending more time at home – and eating all their meals there — have led to an increase in refuse and that is luring rats into suburban dwellings. Meanwhile, bird feeders – kept replenished through the winter – are encouraging rodents to burrow in gardens.
Exterminators say that rats are migrating to more residential areas in search of food during lockdown. "We had a case of an old lady who used to feed her beloved robins," Coates tells CNN. "By the time she called us there were maybe 10 to 15 rats digging around the flower beds," he adds.
Paul Claydon, another exterminator, based on the edge of Epping Forest in the capital's east, has seen worse. He says he recently killed off a colony trying to dig into a rabbit hutch to eat an unsuspecting family pet.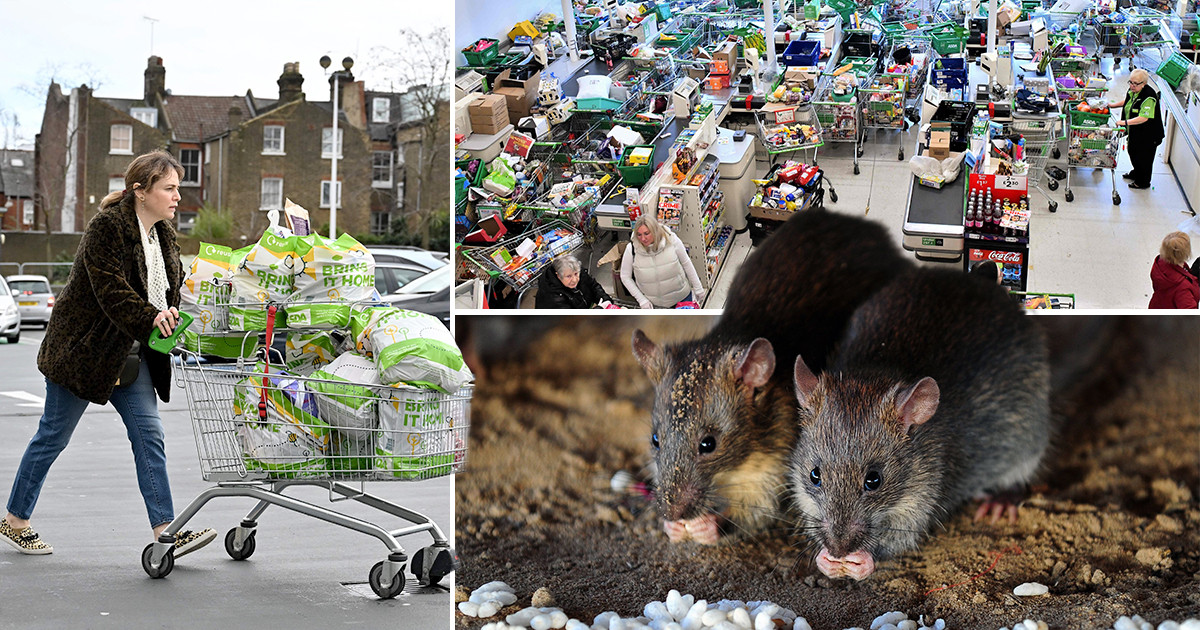 The British Pest Control Association (BPCA), which represents 700 vermin catchers across the country, said its members reported a 51% hike in rodent activity during the first lockdown, in the spring of 2020, and a 78% increase in November after another lockdown was brought in. They haven't yet calculated figures for this year but told CNN sightings were up, presenting a public health problem which many homeowners are left to deal with on their own. "We may see rats now where we wouldn't normally because they are so desperate," says Natalie Bungay, of the BPCA. "Rats can chew through very hard substances like soft metals and brick."
Nobody really knows how many rats there are in London, though some private surveys from exterminators claim they could number up to 20 million. Its likely there are more of them than the city's nine million human inhabitants, whose population growth is slowing, according to the Office for National Statistics. Rats, meanwhile, can multiply fast. Research by pest control firm Rentokil, cited in the GLA report, claimed just one breeding pair of rats can lead to the birth of about 1,250 rats in a year.
The size of rats is increasing too. Claydon claims its not uncommon for him to catch a rat measuring up to 40 centimeters (15.7 inches) these days. Many, he says, require stronger traps and more poison to kill.
Bungay says the best pest control starts with prevention. That means sealing off any food waste outside the house in appropriate rubbish containers, keeping food locked away inside the house and checking all air vents are property protected with steel mesh and cracks filled with steel and cement. The avid gardener should also be aware that compost heaps attract rats.
I suppose we have to expect the good with the bad so, until the next time, Stay Safe, Stay Home.
Total number of cases worldwide – 113,267,072
Total number of deaths worldwide – 2,512,183
Total number of recovered cases worldwide – 88,839,280
Active cases – 21,915,145 (19.3% of Total Cases)
Closed cases – 91,351,463
Information and statistics from:
https://www.worldometers.info/
---
---
Overseas Situation Report, Wednesday February 23rd 2021
"There is little difference in people, but that little difference makes a big difference. The little difference is attitude. The big difference is whether it is positive or negative." – W. Clement Stone
With the anniversary of the outbreak of the Covid-19 virus happening across the world, you may be forgiven for thinking that this has seemed like a lot longer than a year. It has been described by the UK Prime Minister as the "worst public health crisis for a generation". However, with all the mainstream media bombarding us with statistics and scientific information, there have been a lot of positives over the past year and I thought it may be the right time to tell you about a few.
The situation evolved drastically over the past year, with countries going into lockdown, and then relaxing restrictions, and then tightening them again and so on. The constant uncertainty over how we live our lives, underlying anxiety about the devastating consequences of the disease and impact of social isolation and financial concerns on our mental health has been extremely difficult. Whilst there have been incredibly positive updates – like the rollout of vaccines – it can be hard to focus on these when there are conversley negative stories elsewhere and the history of the pandemic itself has shown the up-and-down nature of Covid-19.
Now a year on, the ubiquitous breaking news related to the pandemic shows no sign of slowing down as the threat and spread of the virus continues to change. Last year, the World Health Organisation (WHO) suggested that if your mental health is suffering with the anxieties that the news brings, to limit and 'seek information updates at specific times during the day once or twice'. We all know this is easier said than done when every media outlet seems to be vying to be the first to tell us more "bad" news.
So, for a change let's look at a couple of positive stories about two remarkable women who have both made a difference to people's lives in their own way.
A French nun who is Europe's oldest person has survived Covid-19, just days before her 117th birthday. Lucile Randon, who took the name of Sister Andre in 1944, tested positive for coronavirus on 16th January but didn't develop any symptoms.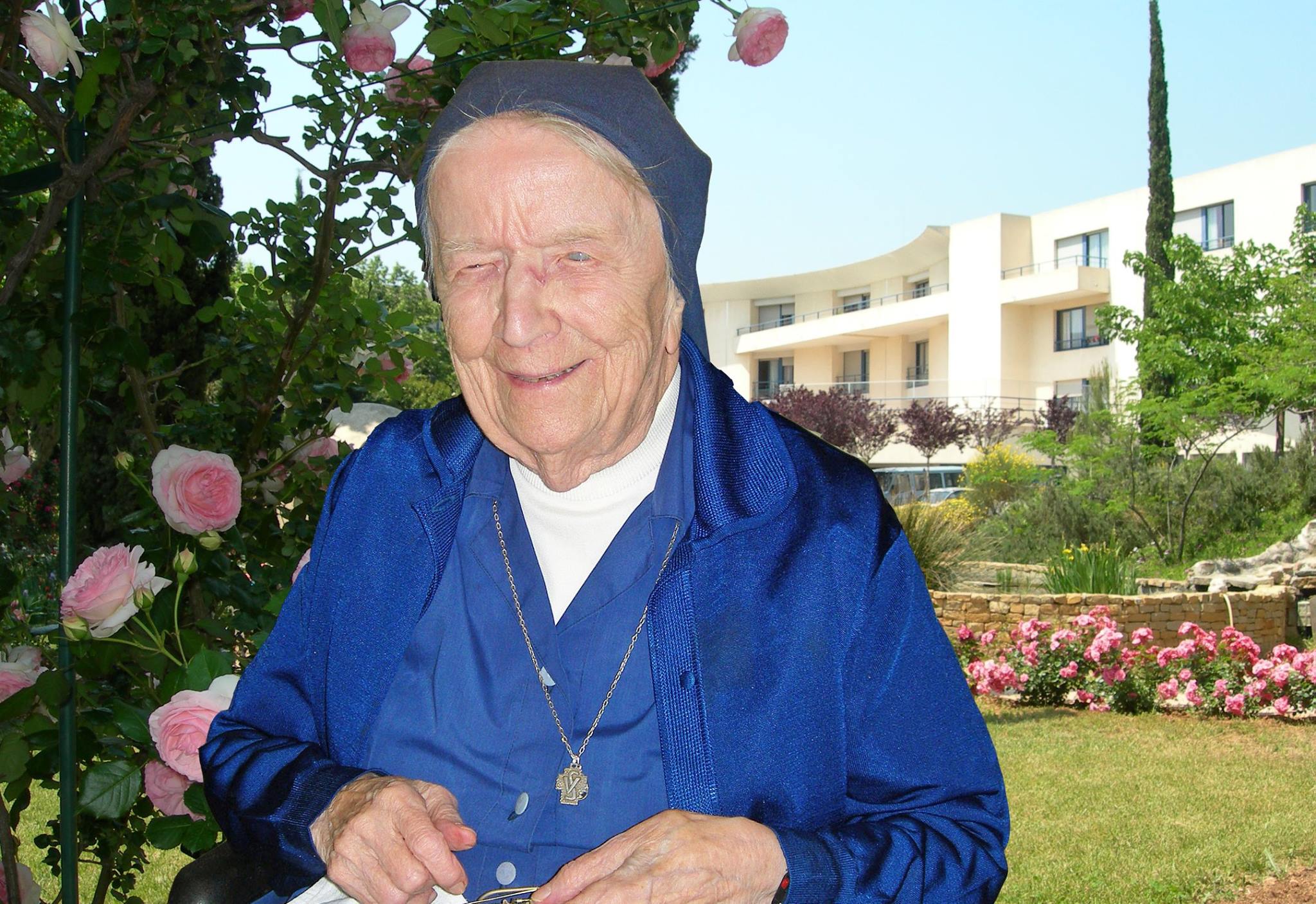 Sister Andre, who is blind and uses a wheelchair, was now looking forward to celebrating her birthday last Thursday – although she planned to mark the occasion with a smaller group of residents than usual.
On the day, Sister André took part in a Mass in her honour and a feast with Champagne, red wine and port. Then came a nap followed by more festivities, including an afternoon snack of Baked Alaska, her favorite dessert.
"It made me very, very, very, very happy," the birthday girl said. "Because I met all those I love and I thank the heavens for giving them to me. I thank God for the trouble they went to." Her birthday feast included a starter of foie gras, followed by capon with fragrant mushrooms. "All of it washed down with red wine because she drinks red wine. It's one of her secrets of longevity," according to the Care Home manager in Toulon where she lives.
Sister Andre was born on 11th February 1904. As well as being Europe's oldest person, she is also the second-oldest living person in the world, according to the Gerontology Research Group's (GRG) World Supercentenarian Rankings List.
Across the Atlantic in Denver, Colorado, our next remarkable story is about a Music Teacher.
For more than 50 years, Cornelia Vertenstein, 92, has taught piano lessons from her home in Denver. Every week, through all those years, a parade of children came to her door, books in hand.
They practiced for an hour at the Chickering & Sons piano that Ms. Vertenstein and her former husband, both Holocaust survivors from Romania, bought for $600 in 1965, two years after landing in the United States. And when
the children left, at least the little ones, Ms. Vertenstein gave them a sticker for encouragement. They gave her a hug.
The coronavirus had put an end to those visits. But Ms. Vertenstein would not let it put an end to the lessons. And she certainly would not let it cancel Spring Recitals. By way of modern technology, she was able to continue providing her students with lessons by way of Zoom meetings on her iPad.
Her friends called her Nellie, but most students and parents respectfully call her Dr. Vertenstein, a nod to her doctorate in music and her formal manner. She has been teaching piano since she was 14, first going door-to-door in war-torn Romania.
She had about 30 students during these days, ages 6 to 17. Normally, they came to the house on Fairfax Street, one at a time. Some came as early as 6:30 a.m., some as late as 7 p.m., some on the weekends.
"It's very nice to see children at the door," Ms. Vertenstein said. "They come, and they are smiling and ready for piano."
Sadly, after a brief illness, she passed away at the age of 93 on 12th February 2021 from Pneumonia. As her condition worsened this month, she reflected on her life's work.
"If I die, don't be sad," she told her daughter, Mariana. "I led a productive life helping children. "Her story was picked up and reported in the USA for the New York Times back in May 2020 and she became a bit of a "celebrity". The journalist who wrote her story said that he never actually met the lady due to Covid-19 and all the interviews took place on FaceTime and over the phone. But she left a lasting impression on him and countless others whom she never met, judging by how widely and quickly her story spread. It spawned an invitation to the "Today" show (she declined) and inspired a German telephone commercial, among other things. Her family teased her for being a celebrity, but she was uncomfortable with the attention.
"She'd say, 'I just want to teach,'" her daughter said.
Always a woman of incredible strong will, she gave one last piano lesson just before going to the hospital for the final time.
Until the next time Stay Safe and Stay Home.
Total number of cases worldwide – 112,427,701
Total number of deaths worldwide – 2,489,512
Total number of recovered cases worldwide – 87,985,886
Active cases – 21,951,803 (19.5% of Total Cases)
Closed cases – 90,475,398
Information and statistics from:
https://www.worldometers.info/
---
---
Overseas Situation Report, Monday 22nd February 2021
"If you start with a positive attitude on Monday, it'll be a lot easier to fight off negativity the rest of the week". – Unknown
There has been a lot of euphoria around the world surrounding the vaccine programme starting to ramp up. After a slow start for some countries, they are now starting to get the vaccine out to where it is most needed, the older and more vulnerable of the population.
However, whilst this is good news, we must also be aware that the virus is not just going to go away and disappear. In fact, there are signs that for a few countries the third wave (as many commentators like to refer to it) is already starting in countries close to home. Today we look at two European neighbours, albeit distant neighbours, France and Italy and what is the situation in these countries at the moment.
In France, where they have now recorded over 3.5 million cases and 84,000 deaths, there is growing concern that, despite the vaccine programme moving up a gear from a very slow start, the number of new cases seen since the beginning of this month is not reducing anywhere near the sort of figures some other nations are recording. On the 1st February the 7 day rolling average of new cases stood at 20,515 per day. On the 20th February this figure stood at 19,217. A reduction but a rather small reduction.
A worrying factor is the rise in cases seen in the south of the country. The rapid spread of coronavirus infections in and around the French Mediterranean city of Nice will require further restrictions on movement, according to Health Minister Olivier Veran. The minister said decisions about possibly further tightening limits on people's movements will be taken over the weekend. "There are a few cities and areas in France where the virus is circulating much more quickly than elsewhere and this may require regional lockdown measures," Véran said during a visit to a health centre in Nice. Christian Estrosi, the conservative mayor of Nice, who accompanied Véran on his visit agrees that something needs to be done and said "If the government decides we need to go to a partial lockdown, for instance each weekend, I will support it and encourage it,".
The mayor called on Sunday (February 21st) for a weekend lockdown in the area to stop the flow of visitors, saying tourists are welcome in normal times, but the city needs to focus on battling a sharp spike in coronavirus infections. The Nice area has the highest Covid-19 infection rate in France, with 740 new cases per week per 100,000 residents, according to Covidtracker.fr. This number is triple the national average.
The French government has used local curfews and lockdowns in other areas but has generally preferred nationwide measures. Since January, France has had a 6.00 pm curfew on most activities and despite these measures the number of cases have not reduced sufficiently to relax the measures.
The north and northeast of France, as well as central and eastern Paris, are also showing high infection rates, with about 250 new cases per week per 100,000 residents in Paris. By comparison, the cities of Nantes and Montpellier only reported about 100 new cases per week per 100,000 people and the city of Brest on the western tip of Brittany just 26.
These increases have meant that The French Health Ministry has asked regional health agencies and hospitals to go into "crisis organisation" from February 18th to prepare for a possible surge in coronavirus cases due to highly contagious variants, Le Journal Du Dimanche reported last Sunday. The move, which would echo measures taken in March and November 2020 when France went into national lockdowns, involves increasing the number of hospital beds available, delaying non-urgent surgery and mobilising all medical staff.
A similar story is emerging from Italy. With almost 2.8 million recorded cases of Covid-19 and over 95,000 deaths since the start of the Pandemic, Italy, in the last month has seen their average 7 day rolling average of new cases at 12,227 on the 1st February only drop to 12,141 on the 20th February. Again, a very small decrease but this is a worrying trend for the authorities.
On the 21st February, the Italian president Sergio Mattarella led tributes to Italy's doctors, nurses and healthcare workers as the nation marks one year since Covid-19 was detected in the northern town of Codogno.
The newly-established national day coincides with the detection of coronavirus in "Patient 1" when doctors broke protocol by performing a Covid test on a 38-year-old man, after he presented with a high fever, cough and shortness of breath. 326 doctors have died in Italy since the start of the coronavirus crisis, according to the national doctors' guilds federation FNOMCEO.
With the death toll from Covid-19 still on the increase, there are reports that Italian Prime Minister, Mario Draghi's administration, is about to accelerate Italy's Covid-19 vaccination program, taking inspiration from the U.K. campaign, in an effort to contain the outbreak of the coronavirus. In a cabinet meeting on Monday, the newly appointed Italian government will follow the example of the UK government and proceed with a mass vaccination using all available doses, without setting aside some of the vaccines for second shots. This comes after Italy's regional governors asked the government to increase efforts to find more vaccine doses. It is expected that Monday's cabinet meeting will also decide to extend to beyond March 5th, a ban on people's movement between regions, due to expire on February 25th, and will discuss more measures and restrictions to contain the pandemic outbreak in the country.
Italy has already extended the shutdown of the country's ski lifts until the 5th March. The news was announced on Sunday by government officials just a night before ski resorts were supposed to reopen in Italy. According to local reports, the officials were worried about new Covid-19 variants; as of now, the British variant is responsible for more than 18 percent of the new infections in the country.
The situation in both of these countries is a somber reminder that the virus is very difficult to eradicate and we must all do our part to comeback the spread of the disease.
So, until the next time Stay Safe, Stay Home and Stop the Spread.
Total number of cases worldwide – 111,809,745
Total number of deaths worldwide – 2,474,924
Total number of recovered cases worldwide – 87,112,121
Active cases – 22,164,271 (19.8% of Total Cases)
Closed cases – 89,645,474
Information and statistics from:
https://www.worldometers.info/
---
---
Overseas Situation Report, Friday 19th February 2021
"Act as if what you do makes a difference. IT DOES!" – William James
A slightly different Overseas Report today, as l concentrate on the current situation across the World with regards to the rate of infections of Covid-19 over the past week..
The news channels have been full of reports these past few days of how countries are seeing a dramatic drop in infections. Whilst this is true to a certain extent, data just released by the ECDC, European Centre for Disease Control shows that countries across Europe especially should not be too quick to relax measures that have been in place.
Transmission is still widespread in the EU/EEA, even though most countries are experiencing stable or decreasing case rates. However, absolute numbers remain high, with increasing case rates among older age groups and increasing death rates in several countries. Around one third of countries are seeing increases in hospital or ICU admissions and/or occupancy due to Covid-19.
While many  countries are currently seeing a decline in overall infections as a response to Non Pharmaceutical Interventions (NPI's) – or lockdowns to you and I – the introduction and increased spread of new SARS-CoV-2 variants first identified in the United Kingdom (B.1.1.7), South Africa (B.1.351) and Brazil (P.1) has raised concerns. As suggested by recent anti-lockdown protests and civil disturbances in some European cities, pandemic fatigue could adversely affect the continued acceptance of and compliance with NPI's by the population.
Across the world, the rate of new coronavirus cases is declining, according to figures provided by the WHO, World Health Organisation. The number of new coronavirus cases has declined by 16 percent worldwide over the past week, even as more virulent strains of the virus spurred outbreaks in multiple regions. A total of five out of six WHO regions reported a double-digit percentage decline in new cases, with only the Eastern Mediterranean Region showing a 7% rise. Europe and the Americas continue to see the greatest drops in absolute numbers of cases.
The number of new deaths reported also fell, with 81 000 new deaths reported last week, a 10% decline as compared to the previous week. This brings the global cumulative numbers to 108.2 million cases and over 2.3 million cases (as I write this report) since the start of the pandemic.
In the past week, the five countries reporting the highest number of new cases continue to be the United States of America (673 630 cases, a 23% decrease), Brazil (318 290 cases, a 3% decrease), France (127 565 cases, a 6% decrease), the Russian Federation (104 602 cases, an 11% decrease), and the United Kingdom of Great Britain and Northern Ireland (97 271 cases, a 27% decrease).
One region where reporting is not as widespread is the Africa Region. In the past week, the African Region reported over 68 000 cases and 2500 deaths, a 20% and 21% decrease respectively compared to the previous week. This is the fourth consecutive week the Region reported decreases in both new cases and deaths. The highest numbers of new cases were reported in South Africa (16 363 new cases; 27.6 new cases per 100 000 population; a 33% decrease), Zambia (7027 new cases; 38.2 new cases per 100 000; a 13% decrease) and Nigeria (6422 new cases; 3.1 new cases per 100 000; a 26% decrease), 
The countries reporting the highest number of new deaths in the past week were South Africa (1641 new deaths; 2.8 new deaths per 100 000; a 26% decrease), Zambia (101 new deaths; 0.5 new deaths per 100 000; a 7% increase), Nigeria (100 new deaths; <0.1 new deaths per 100 000; a 45% increase) and Malawi (100 new deaths; 0.5 new deaths per 100 000; a 33% decrease).
As I indicated at the start of this piece, there is one area where the number of cases has increased over the past week. This is the Eastern Mediterranean Region which encompasses the Arab States, Lebanon and, surprisingly, Pakistan. 
In the past week, the Eastern Mediterranean Region reported over 170 000 new cases, a 7% increase compared to last week. The region reported just over 2500 new deaths, a 9% decrease. The three countries reporting the highest numbers of new cases continue to be the Islamic Republic of Iran (51 503 new cases; 61.3 new cases per 100 000 population; an 8% increase), United Arab Emirates (22 203 new cases; 224.5 new cases per 100 000; a 2% decrease) and Lebanon (19 156 new cases; 280.7 new cases per 100 000; a 1% increase). 
The highest numbers of new deaths continue to be reported in the Islamic Republic of Iran (471 new deaths; 0.6 new death per 100 000 population; a 10% decrease), Lebanon (399 new deaths; 5.8 new death per 100 000; a 25% decrease) and Pakistan (362 new deaths; 0.2 new death per 100 000; a 24% increase).
Whilst there is room for optimism, it is also the case that the pandemic is nowhere near over and we must all do all we can to keep the rate of infection down. 
As for a closing message I would ask you to think of this to help keep the rate down:
Avoid the 3Cs: spaces that are closed, crowded or involve close contact.
Outbreaks have been reported in restaurants, choir practices, fitness classes, nightclubs, offices and places of worship where people have gathered, often in crowded indoor settings where they talk loudly, shout, breathe heavily or sing.
The risks of getting Covid-19 are higher in crowded and inadequately ventilated spaces, where infected people spend long periods of time together in close proximity. These environments are where the virus appears to spread by respiratory droplets or aerosols more efficiently, so taking precautions is even more important.
Meet people outside. Outdoor gatherings are safer than indoor ones, particularly if indoor spaces are small and without outdoor air coming in.
Avoid crowded or indoor settings but if you can't, then take precautions:
Open a window. Increase the amount of 'natural ventilation' when indoors.
Wear a mask
Above all, Stay Safe until the next time.
Total number of cases worldwide – 110,860,805
Total number of deaths worldwide – 2,442,942
Total number of recovered cases worldwide – 85,805,019
Active cases – 22,601,023 (20.4% of Total Cases)
Closed cases – 88,259,782
Information and statistics from:
https://www.worldometers.info/
---
---
Overseas Report – Wednesday 17th February 2021
"There's no place like home and I do miss my home." – Malala
Throughout the Pandemic, we have seen stories from around the world of people being stranded in a foreign country. In the early part of 2020, there was a lot of publicity surrounding those people who were on yachts or on a voyage around the world who became victims of the pandemic, even though they had not seen or mixed with anyone for months. When they tried to reach a port, they were either refused entry or were put into quarantine for a long period.
These stories seem to have largely disappeared but across the world there are still people desperate to get home having spent months longer than they intended to in a foreign place.
We get messages at Safe Communities all the time from UK residents asking for advice to get back to the UK, with direct flights from Portugal having been stopped. There are still alternatives for many, although with the latest quarantine arrangements put in place by the UK government this is now a very expensive alternative.
However, spare a thought for the thousands of Australians who are probably the most travelled of all people. For many years, they have moved to all parts of the globe to work or to have an extended holiday. When the pandemic first, hit there was a rush to get back home but as the number of cases began to rise in Australia the government there made the decision to stop all International Arrivals into the country, which left many of its citizens stranded across the world.
For a country as large as Australia and with a population of under 26 million, you may expect the number of cases to be relatively low compared to many smaller and more populated countries. Since the start of the pandemic, they have recorded just 28,905 cases of Covid-19 and the death count stands at 909. Australia currently has 1,868 active cases.
Many cite the fact that, like New Zealand, their government shut down the country to foreigners immediately in order to stop the spread. The latest report shows just 5 cases reported. When this happens, the government takes what many see as draconian action by shutting down whole cities, with stiff penalties for those who don't comply with the rules.
Meanwhile their citizens in far flung countries, where the virus is so much more prevalent, are desperately trying to get home. However, the Australian government has put quotas on the number of foreign arrivals allowed into Australia which is having an effect on many Australians.
Australia is now facing the "second wave" of travellers who want to return home, Ann-Catherine Jones is a travel adviser who has become something of a flight whisperer in recent months as she navigates complicated regulations to help stranded Australians get back.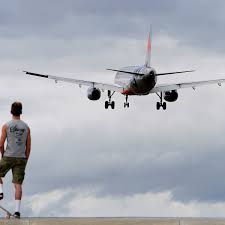 She said the next six weeks would be especially hard given government caps on international arrivals but added that this was just one part of the puzzle.
"There's a bit of myth busting that needs to happen with the general public on stranded Australians," she said. Ms. Jones said no-one she dealt with was travelling for leisure. Instead, it was a mix of work commitments and family tragedies.
Second, many people were only just now looking for flights, having always planned to come back in 2021.
"We've got people who are finishing their jobs, that they're at the end of their contracts," she said.
"We've got health workers overseas who are needing to be repatriated. We've got families needing to come back from the US with their dogs and their kids. Another misconception, according to Ms. Jones, was the number of seats available on each flight that did make the trip. Ms. Jones said while the aircraft itself may have 400 seats, they only had between 25-50 available, due to daily caps on international arrivals.
On Friday, the National Cabinet all but ruled out lifting the cap for almost another month after they had been temporarily halved in NSW, Queensland and Western Australia to halt the spread of the new UK variant of the virus. This new variant from the UK has caused further issues with some of the transit points that Australians would usually use to get back home. New border restrictions in both Hong Kong and Singapore meant certain flights from the UK couldn't stop there, and Australians who had booked flights that had planned to transit through those airports suddenly found themselves dumped.
About 39,000 people are currently registered with the Department of Foreign Affairs and Trade as being overseas and wanting to return.
Whilst most of these people desperate to get home are stuck in a foreign country, spare a thought for the poor crew of a Panama registered oil tanker now beached just 5 metres from where holidaymakers are sipping coffee and cool drinks.
Abandoned by the vessel's owner, their wages unpaid for 32 months, the five-person crew of the Iba are in limbo. If they leave the ship, they will lose their claim to the hundreds of dollars owed to them. What began as a normal seafaring job turned into a "living hell", the men say, after the tanker's owner, Alco Shipping, once one of the UAE's largest shipping firms, ran into financial difficulty and stopped paying salaries almost three years ago. Since then, they have been forced to rely on charities for food and water. Although this situation started before Covid-19, the pandemic has only made things worse for the seamen. In January, the vessel, which is almost out of fuel, broke two anchors in rough seas in Al Hamriya Port, just north of Dubai. The crew spent a terrifying 12 hours as the Iba listed at an angle of 45 degrees and began drifting in the busy waters of the Gulf, before finally running aground on the sand, metres from the beach. If the crew set foot on land, they risk being detained for not having the right documents.
The Mission to Seafarers, which dropped food to the men last month, hopes negotiations to repatriate the crew can be concluded soon. The Rev Andy Bowerman, the charity's regional director in the Middle East and south Asia, says the contrast between the tourists on the beach and the crew is stark. "People go and sit on deckchairs on the beach and take coffee and look at them. Its a bizarre situation. But these are real people in a real situation." "We were hoping that once they got beached, [this] would be resolved more quickly," says Bowerman, who is helping to mediate negotiations between Alco and the crew.
"But it's been two and a half weeks. The authorities need to think very carefully about how this is perceived by the wider world. These men have had to stay on a ship, unpaid, relying on charities for food and water. If there was strong maritime legislation in place this ship would be arrested and put out to auction almost immediately."
With the owner of the ship now in prison, his brother is trying to arrange to repatriate the seamen. Let's hope it doesn't take too long before they are all back home with their families.
Until the next time Stay Safe and Stay Home.
Total number of cases worldwide – 109,829,908
Total number of deaths worldwide – 2,422,761
Total number of recovered cases worldwide – 84,402,457
Active cases – 22,851,279 (20.8% of Total Cases)
Closed cases – 83,860,982
Information and statistics from:
https://www.worldometers.info/
---
---
Overseas Report – Monday 15th February 2021
 "I've missed more than 9000 shots in my career. I've lost almost 300 games. 26 times I've been trusted to take the game winning shot and missed. I've failed over and over and over again in my life. And that is why I succeed." – Michael Jordan
As this is published the USA will have reached a rather sad milestone of 500,000 deaths from Covid-19. Across the world the figure is now over 2.4 million. While the vaccine programme is now underway and the USA has administered almost 50 million doses, we look at what progress other countries have made in the past couple of weeks when for many it was the start of the programme.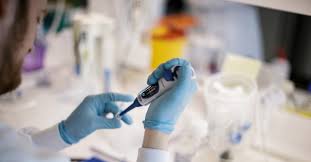 Across the world 171.5 million doses have been given to people across 88 countries. A long way from the 219 countries affected by the virus. Israel is still leading the "race" to get all of its citizens vaccinated, with more than a third of the population now having received at least one dose, and the UK is still second.
Across Europe, where there has been criticism of the pace of the vaccine rollout, the momentum is starting to increase. Across the whole of Europe over 62 million doses have been administered so far. With such a diverse number of countries to compare, the best way to look at this is to look at the number of vaccines that have been administered for every 100 of the population.
There are still some countries in Europe that have yet to start a vaccine programme. These include The Balkan States of Montenegro, as well as Ukraine. The country where they have the lowest vaccine per 100 people is Albania at just 0.1 per 100 with the UK at the top of the list with 22.2 doses per 100.
Two countries which perhaps have been somewhat less discussed are behind the UK. Serbia with a population of 8.7 million has recorded 419,493 cases of Covid-19 since the start of the pandemic. The death toll is 4,214 which is 484 deaths per 1 million population – it is in the lower part of the table and they have coped fairly well. Their vaccine rate is 14 doses per 100 of population. The other country in third place is Malta. Although a small island nation with just over 440,000 population they have already administered 11 doses of vaccine per 100 people.
Elsewhere in Europe the situation is not so good. There is a marked drop in numbers after Malta to the next country which is Denmark, followed by Cyprus, both around 6 doses per 100 people. The news has been full of stories of delayed vaccines in Europe and many of the main European countries are struggling to get the required vaccine from the manufacturers. This seems to be the case in both France and Germany where their rate of inoculation is 4.35 and 4.74 doses per 100 people. To put this into perspective, Portugal has currently administered 4.96 doses per 100. There has been criticism of the programme in Portugal but when comparing these figures you can see that overall Portugal is doing fairly well at this time.
Returning to the USA and we find that their vaccine programme is starting to move a lot faster than when it started on the 2nd January 2021. Since the change-over at the White House, the new administration has put a priority on getting a more dedicated federal programme of vaccinations. Previously it was left to individual states to sort out their own programme, which led to a lot of delay and mis-management.
The new administration is committed to see 100 million vaccines rolled out in the first 100 days of office.  Vaccinations have sped up considerably since the start of the year, more than doubling in Mr Trump's last week in office, compared to the first week of January. The daily average for the week before Mr Trump left office was less than 900,000, according to Our World in Data, although there could be a slight lag in recording daily vaccination figures. That figure has since risen above one million doses, and President Biden has said he's hopeful of achieving 1.5 million doses a day, but "we have to meet that goal of a million a day".
The USA currently is administering 15.1 doses per 100 people and are the 4th highest behind the UK in this count.
In South America, the vaccine programmes are causing some countries political upheaval. Peru has just sworn in its 5th Health Minister since the pandemic started after a scandal broke this week over former President Martin Vizcarra receiving a coronavirus vaccine before it was widely available in the South American nation.
President Francisco Sagasti said, on Saturday, that Health Minister Pilar Mazzetti, who led the health office during Vizcarra's administration, handed in her resignation on Friday (11th) night. The country has reported over 1.2
million cases of Covid-19 and more than 43,000 coronavirus-related deaths to date, according to Johns Hopkins University data. It is struggling to get a surging second wave under control as hospitals are pushed to their limits.
Peru launched its Covid-19 vaccination programme last week, offering the first doses of the vaccine developed by Chinese company, Sinopharm, to healthcare workers. The country received 300,000 initial doses. Vizcarra, the former President, has said he did not jump the queue to receive the jab, but rather that he got it as part of a trial. Peru is facing an oxygen shortage for Covid-19 patients, something that has also presented big challenges to healthcare networks in other South American nations.
Whilst the pandemic continues and countries fight to inoculate their citizens, we all hope that we will see an end to the high death count, which only the vaccine rollout will show to be effective in the fight.
Until the next time Stay Safe, Stay Home.
Total number of cases worldwide – 109,248,019
Total number of deaths worldwide – 2,408,054
Total number of recovered cases worldwide – 81,301,453
Active cases – 25,387,037 (23% of Total Cases)
Closed cases – 83,860,982
Information and statistics from:
https://www.worldometers.info/
---
---
Overseas Report – Friday 12th February 2021
"Keep your face always toward the sunshine – and shadows will fall behind you." – Walt Whitman
Today's report is looking at how countries across the world are faring in their fight against the Pandemic. For many, the past month has seen a dramatic fall in the number of cases reported. What they all have in common is the fact that they have all been in one form of lockdown or restrictions for their citizens.
To many people the restrictions placed on them by their respective governments has been seen as the right way to curb the virus. However, there are an increasing number of people across the world who see it as a restriction of their human rights and we have seen several demonstrations in various countries recently against the continued lockdown in many countries.
Sky News, the satellite TV news station, has published regular statistics since the start of the pandemic showing the comparison between the latest 14 day average case rate and the previous 14 day case rate. They have listed 182 countries where the data has been compiled by the John Hopkins University in the USA and the data included only countries with more than 300,000 citizens.
The results have been quite interesting. I am going to highlight a few in this report. To see the full list see the link at the bottom of the report.
The country that has shown the biggest fall in cases in the past month is Ireland. Four weeks ago their two week case rate was 964.8 cases per 100,000 people. The latest figure shows it now at 358.2 cases per 100,000. The country, since the start of the pandemic, has seen three lockdowns and the latest is due to run until the 5th March. With most shops shut and bars and restaurants closed there is also a 5km limit on travel, unless for essential or medical reasons. 
In addition, schools have remained shut since Christmas and whilst some with special needs may reopen in the next couple of weeks, the vast majority of students will continue with online learning.
Looking ahead, it looks very likely that the travel ban will continue and some believe that overseas travel in 2021 will be almost non existent. Currently there are fines for people travelling abroad without specific reasons.
The next country on the list which has shown the largest drop is the UK. I am sure many will be aware of the restrictions in place in the UK. Similar to Ireland, the UK has seen its 2 week average rate drop from 949 cases per 100,000 to 493.6 in the last month.
The country with the next best reduction is a country relatively less spoken of, and that is Panama. With a population of 4.6 million the number of cases reported since the start of the pandemic is 329,367. Since the start, they have seen 5,550 deaths from Covid-19. Four weeks ago they had a 14 day average rate of 825.6 cases. In the past two weeks this has fallen by 100% to 412.7. Panama closed its borders back in March 2020 when the pandemic started and only recently reopened them. With the highest number of infections in Central America, the country has been in lockdown for much of the past 8 months. Since the 14th January some parts of the country has had a curfew imposed from Monday to Friday from 9.00 pm to 05.00 am to curb the virus. The rest of the country is also under curfew but from 11.00 pm to 04.00 am.
Of the 182 countries listed in the report, 64 countries have seen their 14 day average case rate increase in the past month. The country with the highest increase is Bahrain, a month ago their 14 day average stood at 286.7 cases per 100,000. The last 14 day average shows this figure now at 501.6. With a population of just 1.73 million they have reported 109,604 cases and 391 deaths. In the same way that many countries have seen the third wave start after the turn of the year, Bahrain was no different. However, they have not seen the drop like many other countries in the past month. Unlike many countries Bahrain has not been in a lockdown situation since the start of January. Life has been pretty much as normal for its citizens. However, in the last month they have seen cases rise and this has forced the government to put in place a number of restrictions.
These include Indoor gyms, sports halls and swimming pools will be temporarily closed while a maximum of 30 people will be allowed to participate in outdoor exercise organised by gyms. In addition, Bahrain will suspend prayers and religious events at mosques for two weeks as of February 11th, Worshippers instead can follow the Friday prayers and sermon live as they air from the Ahmed Al-Fateh Islamic Centre.
One country in Europe which has seen exceptionally high case numbers is Montenegro, in the Balkans. Over the last four week period, their case average started at 1005 per 100,000 and is now at 1172.7. Along with some of the other Balkan countries, Montenegro has a very low count of testing its population so the figures reported could well be inaccurate. However, according to Worldometer they have reported 66,857 cases in total with 592 deaths. In a country with a population of just 628,000 the cases per 100,000 are 10,644.1 which is one of the highest in the world. How did this come about?
Montenegro shut its borders to tourists in March 2020 after its first case of Covid-19 was discovered, dealing a heavy blow to its economy. In May, Montenegro had zero registered cases but by November it was the second-worst hit country in Europe with more than 30,000. It continued to allow foreign tourists – who flock to Montenegro's beaches in summer and ski resorts in winter – but only if they could produce a negative test and with two-week quarantine in place for those who couldn't. Tourist arrivals during 2020 fell by nearly 80%.
But in January 2021, the country's new government – which was elected in August and took power in December – lifted the requirement for a negative test result, becoming one of only a handful of countries worldwide to allow unrestricted travel during the Covid-19 pandemic. People are now calling for more stringent measures to combat the rise in infections.
Whatever people think of Lockdowns, whether good or bad, the statistics show that the virus can only move when its host (the person who is carrying it ) moves so the less movement the less chance of the virus spreading. 
Stay Safe until the next time.
Total number of cases worldwide – 108,315,631
Total number of deaths worldwide – 2,379,264
Total number of recovered cases worldwide – 80,364,059
Active cases – 25,423,029 (23% of Total Cases)
Closed cases – 82,892,602
Information and statistics from:
https://news.sky.com/story/coronavirus
https://www.worldometers.info/
---
---
Overseas Report – Wednesday 10th February 2021
"Life isn't about waiting for the storm to pass, it's about learning how to dance in the rain." —Vivian Greene
Today l am going to look back on the past year, as we hit many year-old anniversaries of Covid-19. We could all be forgiven for thinking that the only thing that happened in 2020 was to do with the Pandemic. Throughout the world there are stories of things that happened which probably didn't get the publicity they deserved. So, this report is about some of these events and what was achieved by many people and organisations.
We start with another disease which has been around a lot longer than Covid-19 and has bought a huge death toll on the world. This disease is Cancer. In 2020 the world saw a number of breakthroughs in the treatment of cancers.
In July, scientists in Australia reported preclinical laboratory studies of a new cancer vaccine had shown promising signs.
"We are hoping this vaccine could be used to treat blood cancers… plus solid malignancies including breast, lung, renal, ovarian, and pancreatic cancers, and glioblastoma," said Lead Researcher Associate Professor, Kristen Radford.
The vaccine has been developed by researchers based at Australia's Translational Research Institute, in collaboration with The University of Queensland. The work has been funded by grants from the United Kingdom cancer research charity, Worldwide Cancer Research, and Mater Foundation, a community-based fundraising organization. In September, the virtual 2020 meeting of the European Society for Medical Oncology heard about a number of other developments, including a step forward in treatment for patients with newly diagnosed advanced ovarian cancer, a research breakthrough for high risk breast cancer patients and a successful prostate cancer trial using an existing drug for breast and ovarian cancer.
Other diseases which have been prolific around the world are also being tackled. Hepatitis B, is up to 100 times more infectious than the HIV/AIDS virus. It is also the primary cause of liver cancer (also known as hepatocellular carcinoma or HCC), which is the 2nd leading cause of cancer deaths in the world. 884,000 people die each year from hepatitis B and related diseases.
On World Hepatitis Day in July, the World Health Organization (WHO) reported that cases of hepatitis B in children under age five had dropped below 1% in 2019. "No infant should grow up only to die of hepatitis B because they were not vaccinated ─ today's milestone means that we have dramatically reduced the number of cases of liver damage and liver cancer in future generations," said Dr Tedros Adhanom Ghebreyesus, WHO Director-General.
The news means a key target set out in the United Nations' Sustainable Development Goals has been met.
Continuing the Medical theme, we saw in July the world's first 3D eye! The unveiling in June of the world's first spherical artificial eye with a 3D retina raised the possibility of bringing vision to humanoid robots and new hope to patients with visual impairment.
An international team led by scientists at the Hong Kong University of Science and Technology (HKUST) developed the eye and say its capabilities are better than existing bionic eyes and, in some cases, even exceed those of the human eye.
"The key feature allowing such breakthroughs is a 3D artificial retina – made of an array of nanowire light sensors which mimic the photoreceptors in human retinas," the scientists explained.
One of the consequences of Pandemics, as well as other worldwide issues, is for many the lack of sustainable income causes many issues. None more than the inability to feed themselves and families. The good works of many NGO's like Oxfam are well known. In October, another NGO, the World Food Programme won the 2020 Nobel Peace Prize.
During 2019, the programme helped close to 100 million people in 88 countries who are victims of acute food insecurity and hunger. The prize recognized the World Food Programme's efforts to combat hunger, improve conditions for peace in conflict-affected areas and help prevent the use of hunger as a weapon of war and conflict. "In the face of the pandemic, the World Food Programme has demonstrated an impressive ability to intensify its efforts," the Norwegian Nobel Committee said.
Another precious commodity which many people have difficulty in accessing is water. Whilst there are many programmes making water on earth more accessible, we saw an interesting discovery away from our planet!
In October 2020, it was found that water on the moon is more widespread than previously thought and could help sustain future missions as drinking water or fuel, NASA announced in October. The discovery was made by NASA's Stratospheric Observatory for Infrared Astronomy (SOFIA). "Whether the water SOFIA found is easily accessible for use as a resource remains to be determined," NASA says.
"Under NASA's Artemis program, the agency is eager to learn all it can about the presence of water on the Moon, in advance of sending the first woman and next man to the lunar surface in 2024 and establishing a sustainable human presence there by the end of the decade."
Finally, with the pandemic providing some good news for the planet in that emissions have been reduced, we also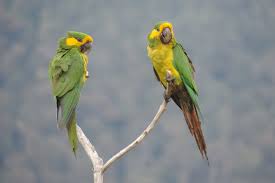 saw that in the world of conservation up to 48 bird and mammal species have been saved from extinction by international conservation efforts since 1993, it was announced in September.
They include the Asian Crested Ibis, Yellow-Eared Parrot, Hawaiian Crow, Spoon-Billed Sandpiper, Red Wolf, Black-Footed Ferret and Pygmy Hog. Researchers at Newcastle University and conservation partnership, BirdLife International, analyzed the impact of conservation activity since the UN Convention on Biological Diversity came into force in 1993.
As we continue to see a reduction in Covid-19 cases across the world and we can start to look forward to getting back to some semblance of normality, we can only hope that some of these good news stories are carried through and that the good news continues.
Until the next time, Stay Safe, Stay at Home.
Total number of cases worldwide – 107,100,512
Total number of deaths worldwide – 2,338,903
Total number of recovered cases worldwide – 78,980,796
Active cases – 25,633,865 (24% of Total Cases)
Closed cases – 81,466,647
Information and statistics from:
---
---
Overseas Report – Monday 8th February 2021
"Waiting and hoping is a hard thing to do when you've already been waiting and hoping for almost as long as you can bear it" – Jenny Nimmo
With the rollout of vaccines around the world, many of us are beginning to believe the end is in sight for the nightmare that has been the Covid-19 pandemic.
But, while steps are being taken around the world that will ultimately restore some sense of normality, a key question which many of us keep asking ourselves remains unanswered by the experts. How long will it take before life is back to how it was before? A life that didn't involve masks, social distancing, and Zoom parties.
While there are likely to be unseen events that could bolster or hinder the path towards pre-pandemic life, new calculations predict roughly when that could be. According to Bloomberg, the USA based media and finance organisation, which has built the biggest database of Covid-19 vaccines given around the world it will, by their calculations, take seven years.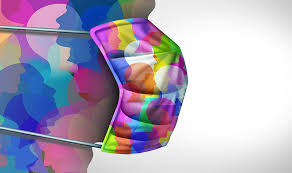 Number-crunchers at the publication say it will take that long to reach what many experts, including leading US doctor Anthony Fauci's estimate, for the herd immunity threshold of 75 percent of people innoculated globally.
Vaccination numbers already fluctuate wildly from country to country, and some nations are expected to hit that threshold much more quickly. Israel for example, may hit the threshold fairly soon.
The middle-eastern nation is on track to see 75 per cent coverage by autumn but it could take Portugal four years, China seven years and Latvia almost nine years to reach herd immunity, if vaccine distributions don't change. The US is predicted to reach herd immunity just in time for New Year's 2022.The rate of vaccination is likely to change, but there are also likely to be disruptions, such as supply issues and whether the vaccines are effective against variants like those that emerged in South Africa and Brazil.
Meanwhile, across the 219 countries that have been affected by the virus, we are slowly seeing a drop in both daily cases reported and daily deaths across the world. From a record high on the 8th January of 843,464 cases we are now seeing the 7-day rolling average down to 456,832, a drop of almost 45%. Deaths are also dropping; from the 20th January when the total deaths was a record since the start of the pandemic when 17,344 people died, we are now down to a 7-day moving average of 12,658, a drop of 27%.
With so much focus now on the vaccine rollout, it is of interest to see how well Portugal is doing in comparison with other European countries. In the table which shows the number of people vaccinated per 100 citizens, Portugal is currently 20th out of 34 European countries with a rate of 3.72 vaccines per 100 people. This puts them above such countries as Germany, Belgium, France and The Netherlands. This data is based on a single dose so may not mean the actual number of people vaccinated, as there may be some countries where the second dose of vaccine has already been administered. However, when you look at those below Portugal you can see that the authorities are on the right track.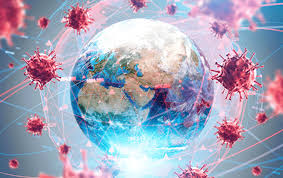 Meanwhile, The British Medical Journal reports that the head of Britain's vaccination deployment effort says the world faces around 4,000 variants of the virus that causes Covid-19. As a result of new mutated versions, vaccine manufacturers are looking for ways to improve the shots to resist the virus variants, Vaccine Deployment Minister Nadhim Zahawi said on Thursday. British researchers plan to test a mix of two vaccines – the Pfizer-BioNTech and Oxford-AstraZeneca injections – to see if the two together can create stronger immunity.
Experts say thousands of individual changes arise as the virus mutates and develops into new variants over time. However, only a small number of mutations are likely to change the virus in an important way. So far, the most concerning versions identified by scientists are the so-called British, South African and Brazilian variants, which appear to spread more quickly than others. Zahawi said it was likely that the vaccines available now will be effective against the new virus variants. It's very unlikely that the current vaccine won't be effective on the variants – especially when it comes to severe illness and hospitalization.
To be certain that the current vaccines are good for purpose, Britain has begun a trial to consider the immune response that comes from using the vaccines from both Pfizer and AstraZeneca in two injections. Results of the trial are expected in June.The trial will combine an mRNA injection – such as the one developed by Pfizer and BioNtech – and an adenovirus viral vector vaccine, developed by Oxford University and AstraZeneca.
Viral vector vaccines carry genes that prepare the body to fight against Covid-19. Russia's Sputnik V is also a viral vector vaccine. In a separate trial, it is being tested in combination with AstraZeneca's vaccine.The British researchers said there are two main advantages to vaccinating people with two different vaccine versions: it may increase immune responses and it would give governments more ways to get the vaccines out to their populations.
And finally for this report, something you would never have expected to be a result of the pandemic. The Covid-19 pandemic has resulted in a global ginger shortage and record prices, as demand outstrips supply following hot and dry conditions last year resulting in small yields from Australian paddocks. The price of fresh ginger
has more than doubled compared to this time last year, with customers paying an average of $55 a kilogram at major supermarkets. Australian Ginger Growers Association President, Shane Templeton, said demand for ginger had risen around the world because of Covid-19. "I guess it comes down to the health benefits of ginger," he said.
Eighteen months ago prices were so low that growers were barely covering the cost of production amid hot and dry growing conditions. "Because the yields were so low last year, if you actually don't get a little bit higher price per kilogram, you don't survive," Mr Templeton said. "With the higher prices people have been able to invest back in their farms, they've been able to put more ginger in, more infrastructure in, so they can grow more." The shortage has created challenges for processors who use ginger in everything from beer to confectionary. "It's going to be hard again this year, but we are looking at a much bigger crop," Mr Templeton said.
In every cloud they say there is a silver lining.
Stay Safe and Stay Home.
Total number of cases worldwide – 106,520,890
Total number of deaths worldwide – 2,324,050
Total number of recovered cases worldwide – 78,183,334
Active cases – 25,966,334
Closed cases – 80,654,056
Information and statistics from:
https://www.nzherald.co.nz/world
https://www.worldometers.info/
---
---
Overseas Report – Friday 5th February 2021
"Start by doing what's necessary; then do what's possible; and suddenly you are doing the impossible." – Francis of Assisi
With the USA recording the 460,000th death this week from Covid-19 and recorded cases topping 27 million, there are signs that after a stuttering start the vaccine programme is starting to have an effect across the country. More than 27 million Americans have received a first shot, and more than 6 million are fully innoculated. Just three months ago, as infections surged around the country and the prospect of a bleak winter loomed, it was not clear if any of the vaccines in development would pan out.
The picture now is very different. After a sputtering start, coronavirus vaccination in the United States is speeding up. Two of the vaccines have been found to be highly effective. Three others appear to be slightly less robust, but still offer strong, and in some cases complete, protection against serious illness and death.
"We've come a long way," said Akiko Iwasaki, an immunologist at Yale University. "We're still living with deadly disease because we haven't vaccinated enough people, but once we do, it's going to really change the way we live and deal with this virus."
The pace has accelerated enough that President Biden, facing criticism that his administration's goal of giving out 100 million shots in his first 100 days in office was too modest, last week raised that goal to 150 million shots.
But even as there are reasons for hope in the spring and summer, many public health experts remain pessimistic about the next couple of months. Several warned that the world was nowhere near clear of a pandemic that has taken nearly 2.3 million lives in total around the globe.
Vaccinations may have accelerated in wealthy countries, but poorer countries are being left behind. "I think in the rich world, we have a lot to feel good about for vaccines, but globally, it's a different story," said Marc Lipsitch, Professor of Epidemiology and Director of the Center for Communicable Disease Dynamics at Harvard T.H. Chan School of Public Health.
Even within the United States, there are disparities. Wealthier, 'White' residents are gaining access to the vaccine more frequently than 'Black' and 'Latino' people, who have been disproportionately affected by the pandemic. The same picture is being seem in other countries where ethnic minorities are being left behind in the race to vaccinate.
In the UK, where they have administered over 10 million vaccinations for Covid-19, a report in the British Medical Journal has highlighted a similar issue.
Within previous national vaccination programmes in the UK, reported vaccine uptake has been lower in areas with a higher proportion of minority ethnic group populations. Primary care data analysed by QResearch indicates that, for several vaccines, Black African and Black Caribbean groups are less likely to be vaccinated (50%) compared to White groups (70%). Furthermore, for new vaccines (post-2013), adults in minority ethnic groups were less likely to have received the vaccine compared to those in White groups (by 10-20%).
It is well known that these minority groups have been more vulnerable to Covid-19 infections and a higher proportion of this group have died compared to the white population.
The Chief Executive of NHS England has described "genuine and deep concern" that uptake of Covid-19 vaccines may be lower among minority ethnic groups. Speaking at the joint inquiry by the health and science select committees into lessons learnt from Covid, Stevens said, "It is a genuine and deep concern, because we are seeing more vaccine hesitancy on the part of some groups in the population. Overall . . . uptake has been fantastic. We're at 80% already in the over 80s. We're seeing a very strong response. "But a combination of access, systematic efforts to misinform and lie about the vaccination programme targeted particularly at minority populations, and in some cases longstanding mistrust of public services, is standing in the way of people coming forward."
The spread of misinformation regarding vaccines is widespread on Social Media. Conspiracy theories and misinformation about the coronavirus vaccine are still spreading on FaceBook and Instagram, more than two months after FaceBook pledged it would take them down. Under pressure to contain an avalanche of falsehoods, Facebook announced on 3rd December that it would ban debunked claims about the safety and efficacy of vaccines now being distributed worldwide.
To this extent, the NHS has targeted action to address the misinformation using communication channels and people who are trusted in different communities. Then, over and above that, making sure that the places where vaccination can be given are sufficiently accessible and diverse, so that they don't stand in the way of uptake." Stevens told MPs of the need for a "legitimate discussion" on adding new vaccine priority groups in mid-February, once all over 70s and clinically extremely vulnerable people had been offered their first dose.
He said, "The current proposition is that, once we have offered vaccination to everybody age 70 and above and the clinically extremely vulnerable, then the next group of people would be people who are in their 60s and 50s.
It remains to see if the situation changes as more and more vaccines are administered over the next few months and years.
Finally, to finish this report I am highlighting how false information can spread on Social Media.
Patricia is suffering from an unexplained skin condition – but a misunderstanding about what might have caused it set off a chain of events that turned her foot into fodder for anti-vaccine activists. The picture showed purple and red sores, swollen and oozing with pus. "Supposedly this is a [vaccine] trial participant," read the message alongside it. "Ready to roll up your sleeve?"
Within a day, those same feet had been mentioned thousands of times on Instagram and FaceBook. The picture went viral on Twitter as well.  "See they are trying to deliberately hurt us with the vaccine," one tweet read.
The feet belong to Patricia – a woman in her 30's living in Texas. And it's true – she was a participant in a trial for the Pfizer/BioNTech vaccine that started to be administered on Tuesday.
But this is also true: Patricia never received the actual vaccine. Medical records show that she received a placebo, a small injection of salt water (researchers do this as a matter of routine, to compare groups that receive a drug or a vaccine with those who receive the placebo.) Her illness had nothing to do with injections. But that didn't stop activists twisting her story to advance their own agendas. And on top of the physical pain caused by her condition, Patricia received a wave of online abuse.
So, to finish. let's all make sure we check anything and everything we see on social media before passing it on.
Until the next time Stay Home and Stay Safe.
Total number of cases worldwide – 105,134,607
Total number of deaths worldwide – 2,284,305
Total number of recovered cases worldwide – 76,855,104
Active cases – 25, 850,568
Closed cases – 79,284,039
Information and statistics from:
https://www.worldometers.info/
---
---
Overseas Report – Wednesday 3rd February 2021
"As a matter of fact, there is still a lot of light at the end of the tunnel. We just have to find a way to get to it." ~ Tyrone Willingham
For this Overseas Report we are concentrating on what we hope is some light at the end of a very long tunnel. We are looking at the trend of cases of Covid-19 in the past month and how the vaccines programme is working for one particular care home in Spain.
As we move into another week of lockdowns across many countries in the world, it is worth looking at how the
figures stack up in respect of the number of cases reported across the world in the past week. What we can see is that whilst deaths are still rising the number of cases is certainly dropping, with many of the majorly infected countries releasing data to show that perhaps they are on the downward spiral of infections.
If we look at the whole world to start with, we can see that according to Worldometers.info, the number of cases reported in the past week are on the 7 day moving average at 522,500 cases. Compare this with January 11th, when the corresponding figure was 745,682. This shows a drop of 31% in recorded cases. Looking at individual countries around the world, especially those who have recorded very high figures, and we see across the same time period that this figure is being replicated.
In the USA their 7-day moving average on the 11th January was 254,999. The latest figure recorded on the 1st February shows 147,839 – a reduction of 42% in recorded cases of infection. It is worth noting that on January 8th the USA recorded its highest number of cases in a 24-hour period at 308,182 cases; so the rate of infection has dropped dramatically in the three weeks since this record number was recorded.
The next largest infection rate in the world is currently found in India with a recorded 10,767,206 cases. Caution must be taken here though as their testing regime throughout the pandemic has been much lower than most other countries. India is currently testing just 142,000 people per 1 million of population, while a country like the USA is testing 946,000 people per 1 million of population, so the number of cases in India may be much higher than recorded. However, to give a comparison; India had a 7-day moving average of 17,478 cases per day on the 11th January. On the 1st February this figure was 12,785, a reduction of 26% based on their reported figures.
Closer to home and we can see that the UK has also followed this trend with a reduction in cases since the 11th January from 57,851 to 23,732 on the 1st February. A reduction of 59%.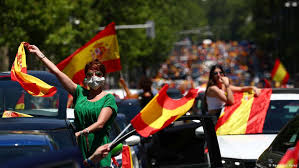 Not all countries are showing this positive reduction in reported cases. We are all aware of how the rate of infection has risen in Portugal but our neighbour Spain has also seen cases rise in the past month, although not as high as Portugal. From a 7-day moving average of 25,987 cases on the 11th January the latest figure on the 1st February shows cases at 26,951. As Spain enters its third wave of Covid-19 infections the country is still in lockdown, although there are signs in Spain and other parts of the world that the lockdown fatigue is wearing thin for some people. There have been an increasing number of demonstrations in many cities against the lockdown laws.
The vaccine programme worldwide is gaining momentum although it is still the poorer countries that are without vaccines. The daily news around the world is all about how many people in this or that country have been vaccinated. In Spain the vaccine has brought hope to Care Homes which have borne the brunt of the deaths so far with over 50% of all deaths coming from Care Homes in Spain.
One story to emerge from Spain is about a Care Home in Madrid called San Camilo. During the first wave Doctors recall the noise of residents' struggling to breathe on the morning of March 18th, 2020 when the coronavirus first arrived at the San Camilo care home in Madrid. "They called from the fourth floor because a woman got sick. The stridor (breathing sound) was so loud you hear it from the outside," said Lourdes Iglesias, a doctor at the San Camilo care home. "We were starting to treat her when I got a call from the third floor. Then another one on the fourth floor. My heart sank. I said: God this is going so fast," she added.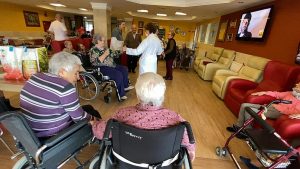 Then, madness: residents had to be kept in their rooms as much time as possible as the care home's daily activity was completely disrupted.
The big hall that used to host amateur theatre plays became a Covid-19 ward where residents would fight for their lives, treated by personnel wearing full protective equipment.
"There were two ways out here. The gym — then turned into a recovery and rehabilitation room — or the chapel, where relatives were given the opportunity to say farewell to their loved ones," said another staff member at San Camilo. The benches in the chapel were replaced with beds of people dying, so they could spend some time with their families, even if they had to wear full personal protective equipment.
"In hospitals they died alone. Here, they have always died with someone at their side. And that makes a big difference," said Iglesias. Thirty residents lost their lives during the first wave of the virus and half of the staff were infected with Covid-19."We didn't even have time to think if we were even sick," said Pablo Sastre, head of the palliative care unit. The care home, managed by the Catholic Order of San Camilo, was lucky to have a full medical staff and a palliative care unit.
The first doses of the Pfizer-BioNTech vaccine arrived on 12th January, right after the historic storm Filomena buried Madrid under half a metre of snow. "It was a gift. It fell from the sky like the snow. I say it was a gift from San Camilo. The vials arrived, but the team in charge of the vaccination could not make it because of the snow. Luckily, we knew how to do it," said Iglesias.
Together with Iglesias, head nurse Laura Steegmann vaccinated 280 people the next day; all of the residents and most of the care home staff. Amidst a third coronavirus wave that is flooding Spanish hospitals with patients, staff at the care home are concentrating on keeping the centre Covid-free until they can get the second jab.
Even as the vaccine brings residents hope for the future, they will still have to deal with the trauma that came with a
year of death and solitude.
"This has made us more fragile. Some of the residents are very sad, no matter how much we care workers try to do our best," said José Carlos Bermejo, director of the San Camilo care home. But there are still signs of life: in the dining room residents dance with staff to Juan Luis Guerra's Burbujas de Amor.
Nuria Gimeno Rubio, 82, can't wait to get the second jab so she can see their children again.
Let us all hope that we are seeing the beginning of the end of this long road to some semblance of normality.
Until the next time, Stay Safe and Stay Home.
Total number of cases worldwide – 104,116,997
Total number of deaths worldwide – 2,253,847
Total number of recovered cases worldwide – 75,967,516
Active cases – 25,890,152
Closed cases – 78,226,845
Information and statistics from:
https://www.worldometers.info/
---
---
Overseas Report – Monday 1st February 2021
"It has been a difficult road this year, but I still look at every day as a new opportunity." – Michael Chang
Saturday 30th January marked exactly a year since the World Health Organization declared the novel coronavirus outbreak a public health emergency of international concern; WHO's highest level of alarm.
In this time, we have recorded across 219 countries over 100 million cases and over 2.2 million deaths. In this time, we have seen the scientific community rally round to produce a vaccine faster than anything ever produced in our history.
Today however, the world faces a pandemic paradox.
Vaccines, on the one hand, offer remarkable hope. On the other hand, newly emerging variants of concern are presenting greater uncertainty and risk.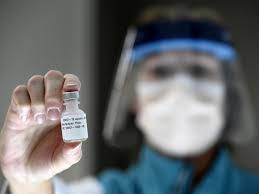 A total of 35 countries in the European Region have begun vaccinations, administering 25 million doses. These vaccines have shown the efficacy and safety we all hoped they would. Is this the time to pause to acknowledge where science and determination have got us, since the SARS-CoV-2 virus was identified a year ago? This monumental undertaking will release pressure on our health systems and undoubtedly save lives.
The continued high rates of transmission and emerging COVID-19 variants have raised the urgency of the task to vaccinate priority groups. The increasing expectation of science, and vaccine development, production and equitable distribution, is not being met as fast as we would all like.
This paradox, where communities sense an end is in sight with the vaccine but, at the same time, are called to adhere to restrictive measures in the face of a new threat, is causing tension, angst, fatigue and confusion. This has become known in the media as Lockdown Fatigue.
33 European countries have reported cases of the variant initially identified in the UK, while 16 have reported the one first identified in South Africa. Lockdowns, introduced to limit the spread of the virus, particularly the more transmissible new variants, have resulted in a decrease in new cases across the Region.
30 countries have seen a significant decrease in 14-day cumulative incidence. This is 7 more countries than 2 weeks ago. Yet, transmission rates across Europe are still very high, impacting health systems and straining services, making it too early to ease up. Pushing transmission down requires a sustained, consistent effort. Bear in mind that just over 3% of people in the Region have had a confirmed Covid-19 infection. Areas hit badly once can be hit again. There is not a single country or community in Europe that has been spared the consequences of the pandemic. More than 700,000 Europeans have lost their lives to a virus that has had a brutal impact on our economies, our mental health and education, our private and professional lives and our relationships. Last week alone, deaths continued to plateau at record levels with over 38,000 new deaths reported.
While breaking transmission chains is a clear priority, countries are also having to address the effect on mental health. Mental illness is taking its toll, both on those who were already at risk and on those who have never sought mental health support before. The International Labour Organization found that the pandemic has meant that half of young people aged 18 to 29 are subject to depression and anxiety — and up to 20% of health-care workers are suffering from anxiety and depression.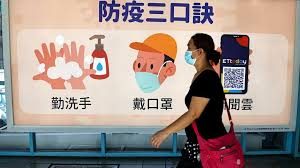 Across the world there are stories everyday of people flouting the rules of lockdowns. Some countries are more strict than others.
In Taiwan for example, with a population of just under 24 million, they have fared well as a nation with only 899 reported cases and just 7 deaths since the pandemic started. They have very stringent rules for citizens returning from overseas in that everyone must quarantine for 14 days on their return. Not all Taiwanese are following the rules however; a Taiwanese man was fined a record NT$1 million (S$47,500) for breaking his home quarantine at least seven times in just three days after returning from a business trip to mainland China. The resident of Taichung, in central Taiwan, was found to have snuck out of his apartment building to go shopping and have his car fixed, among other escapades. He got into hot water after one of his neighbours confronted him about leaving his home when he was supposed to be observing Taiwan's mandatory 14-day quarantine after returning to Taichung on January 21st. In addition to the fine, which is the largest imposed by the Taiwan government yet for a breach of coronavirus restrictions, the unnamed man was also ordered to pay NT$3,000 per day towards the cost of his quarantine.
The government has been compensating people NT$1,000 per day for the duration of their quarantine, but the man has been stripped of that entitlement.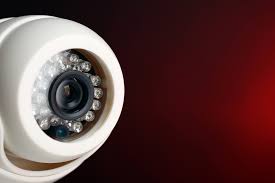 Another instance was also seen in the case of a Philippine migrant worker who wandered out of the room he was being quarantined in for eight seconds last month. The man was caught on CCTV by staff at the hotel in Kaohsiung City, and was then reported to the city's Department of Health. He was fined NT$100,000, translating into NT$12,500 for every second he was outside the room.
To finish this report l would draw your attention to Israel, currently the world's most vaccinated country. After inoculating 82% of Israelis aged 60 and more, going into a nearly month-long lockdown and shutting down the national airport this week, Israel is indicating the end of the tunnel may be further away than at first though. With the emergence of more infectious variants, they now find that these new variants are overwhelming its hospitals. This has dented hopes for a rapid vaccine-driven global recovery after Prime Minister Benjamin Netanyahu's pledge at Davos to make Israel a test case for how quickly Covid shots can help reopen economies.
According to their Health Minister they are seeing a new wave of infection that refuses to decline because of the mutation. The ministry blamed the new variant from the UK as the reason why their vaccination campaign has not worked so far.
Whatever the reasons, it is obvious that there is still a long way to go until the world gets on top of the virus and whist vaccines are important it is still vitally important that we all adhere to the rules of social distancing and mask wearing, where required, if we are to see the end of this pandemic.
Until the next time Stay Safe.
Total number of cases worldwide – 103,592,282
Total number of deaths worldwide – 2,239,248
Total number of recovered cases worldwide – 75,214,377
Active cases – 26,134,159
Closed cases – 77,458,123
Information and statistics from:
---
---
Overseas Report – Friday 29th January 2021
"Four steps to achievement: Plan purposefully. Prepare Prayerfully. Proceed Positively. Pursue Persistently." – William A Ward
As Portugal is recording its highest number of cases and deaths it is an opportune time to look at how other countries have handled the pandemic. To do this l have gone to a lesser known Index called the Covid Performance Index.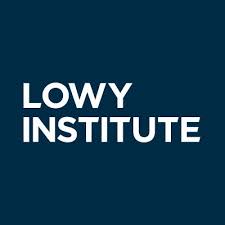 The Covid Performance Index, compiled by the Lowy Institute of Australia, evaluated how 98 countries and territories have handled their own Covid-19 outbreaks based on the availability of data across six indicators: confirmed cases, confirmed deaths, confirmed cases per million people, confirmed deaths per million people, confirmed cases as a proportion of tests and tests per a thousand people. 
While New Zealand took the top spot with 94.4 scores in total, Vietnam arrived second with an average score of 90.8 over 100, followed by Taiwan, Thailand and Cyprus. The U.S., the world's largest pandemic hotspot, was the fifth worst performing country.
Mainland China was not included in this ranking due to a lack of publicly available data on testing.
Brazil was at the bottom of the table preceded by Mexico and Columbia.
We are fairly well versed in how New Zealand handled their cases but perhaps not as so with Vietnam. 
In a country of 98 million people and with borders to three sides, they are very different from the island culture of New Zealand.
Vietnam, despite sharing a 1,200-km border with China, has stood out among those success stories, having recorded only 1,414 cases and 35 deaths.
The story of Vietnam's successful Covid-19 fight is hardly a miracle however: what it did was take some simple and straightforward measures like imposing travel restrictions, contact tracing and social distancing. But what made them work were the government's effective leadership and social unity and cohesion.
Even before the first coronavirus case was recorded in the country, the government did a risk assessment starting in early January, soon after China started reporting cases in December. Visitors' temperature was checked along the border, and any suspected cases were singled out and isolated.People were also advised not to be in contact with anyone having respiratory symptoms and to maintain personal hygiene.Despite its best preventive efforts,  Vietnam recorded its first case in Ho Chi Minh City on the 23rd January. Two Chinese people were then quarantined in a hospital. By the 1st February the government had stopped all flights to and from China. Over the next week or so any national returning from China had to go into a 14 day quarantine. If there were multiple cases, the government had no hesitation to lockdown a town or city, which happened on a number of occasions. In March they stopped issuing visas to tourists which meant no one could get into the country unless they were residents.
With cases still rising, the whole country went into a lockdown on the 1st April for three weeks and the country enjoyed a number of months Covid free until they were hit by a second wave in July. With another semi lockdown in place it was not until the end of July that the country recorded its first death from the virus.
Since then 34 more deaths were recorded across the country, many of them being elderly patients with
underlying conditions. The final case of community transmission at the time was recorded on September 3rd, marking the end of the second wave of Covid-19. However, in late November a Vietnam Airlines flight attendant in HCMC contracted the 'new' coronavirus from a colleague returning from Romania after breaching quarantine protocols. His infection was confirmed on November 29th, but by then he had infected three others, breaking the country's streak of nearly three months without community transmission. The man now faces possible charges of "spreading dangerous infectious diseases in humans" which carries a jail term of up to 12 years.. Since December Vietnam has recorded just 251 new cases and since the start of the Pandemic just 35 people have died as a result of the virus in a country of 98 million, the last person died back in September 2020.
The pandemic, arguably the biggest world-changing event of the 21st century, has had a massive impact on Vietnam with regards their economy and the job market.Their GDP growth is just 1.38%; the lowest in a decade. Some 1.2 million people are expected to file for unemployment benefits this year, with over 983,000 already doing so in the first 10 months, a 32.5 percent increase year-on-year from 2019. 
As with many countries around the world, the worst hit sectors have been aviation, tourism, hospitality, entertainment, and food and beverages.
So why has Vietnam been so successful in beating the virus? In a report by the United Nations Development Program and the Mekong Development Research Institute, some 89 percent of respondents said they supported the government's target of saving lives even if it means the economy might take longer to recover. Globally, only 67 percent of people agreed the government should prioritize lives over the economy. The country's coronavirus success has been attributed to its early and proactive response, extensive, transparent public communication and rigorous, aggressive testing, contact tracing and quarantine measures.
As we enter another two weeks of the State of Emergency, perhaps we should all look at this and see what more we can do to stop the spread of the virus. I saw a post on Facebook recently which said something along the lines : Covid-19 cannot move around like humans can, so if we stop moving then the virus will stop and eventually die out – Just a thought to end this report with. 
Stay Safe and Stay Home as much as possible – until the next time.
Total number of cases worldwide – 101,683,723
Total number of deaths worldwide – 2,190,768
Total number of recovered cases worldwide – 73,510,490
Active cases – 25,978,987
Closed cases – 75,704,736
Information and statistics from:
https://www.worldometers.info/
https://www.lowyinstitute.org/
https://www.undp.org/content/undp/en/home.html
---
---
Overseas Report – Wednesday 27th January 2021
"Learn from yesterday, live for today, hope for tomorrow. The important thing is not to stop questioning." – Albert Einstein
As the total number of reported cases of Covid-19 reach over 100 million and the number of reported deaths reach over 2 million, there is some reason for hope if you look at the statistics for the past two weeks.
Worldwide, the 7-day average of reported cases has dropped by 19%. While there is normally a lag in how the number of deaths correlates with the number of cases, the 7-day average of deaths has actually increased by 6% worldwide.
It is still too early to factor in the vaccine programme which is happening now across the world but the signs are that the latest surge has seen its peak and we can all hope that this will be the start of a decline in cases.
In the USA reported cases for the last two weeks have been showing a steady decline. The latest 7-day average is now 175,021 cases compared to 254,214 two weeks ago. A drop of over 30%. The previous lowest 7-day figure happened in early December 2020. Reported deaths have also shown a slight decrease in the past two weeks to 3,228 per day. With the vaccine programme now getting more focus with the new administration, there is hope that this will help get the number of infections down across the states.
Meanwhile in Europe, our nearest neighbour Spain has seen their case numbers go in the opposite direction. The latest figures show that their 7-day rolling average figure for cases is 36,705 cases per day. This has increased from the 11th January figure of 23,729 – an increase of over 50%. However, on the plus side, their 3-day moving average is down by 27% at 32,675 cases per day. A similar picture on deaths shows that the 3-day average is dropping by 39% while the 7-day average has risen by over 65%. What this shows is that the infection rate has fallen over the past few days and we can assume that the death rate will follow in a couple of weeks time.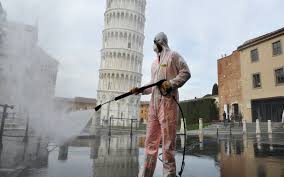 In Italy, where the original virus devastated the country, making it one of the most infected in Europe at the time, the virus has, from a peak in November with over 35,000 cases per day on average, reduced to a 7-day moving average of 12,181. A reduction of over 200%. With regards to the number of deaths, the 7-day moving average has reduced from 716 back in November to the current rate of 476 deaths per day.
Finally, to end this report, l bring you news of what the future could hold for some of us! They say that one man's rubbish is another's pot of gold. Since the start of the pandemic there have been a lot of people who have seen an opportunity and have been very successful.
There is one company in Hong Kong who think they have the next big "thing". The product is called Sophia and she is a robot. Launched for the first time in 2016, Sophia – a humanoid robot – has gone viral. Now the company behind her has a new vision: to mass-produce robots by the end of the year. Hanson Robotics, based in Hong Kong, said four models, including Sophia, would start rolling out of factories in the first half of 2021, just as researchers predict the pandemic will open new opportunities for the robotics industry.
"The world of Covid-19 is going to need more and more automation to keep people safe," founder and chief executive David Hanson said, standing surrounded by robot heads in his lab.
Hanson believes robotic solutions to the pandemic are not limited to healthcare but could assist customers in industries such as retail and airlines too. "Sophia and Hanson robots are unique by being so human-like," he added. "That can be so useful during these times where people are terribly lonely and socially isolated. "Hanson said he aims to sell "thousands" of robots in 2021, both large and small, without providing a specific number.
Products from other big players in the industry are helping fight the pandemic as well. SoftBank Robotics' 'Pepper' robot was deployed to detect people who weren't wearing masks. In China, robotics company CloudMinds helped set up a robot-run field hospital during the coronavirus outbreak in Wuhan.
The use of robots was on the rise before the pandemic. According to a report by the International Federation of Robotics, worldwide sales of professional-service robots had already jumped 32% to $11.2 billion between 2018 and 2019.
Some humans might be wary of putting robots in such sensitive roles. When asked whether people should fear robots, Sophia had an answer ready.
"Someone said 'we have nothing to fear but fear itself'," the robot mused. "What did he know?"
Until the next time Stay Home unless it is essential to go out and Stay Safe.
Total number of cases worldwide – 100,447,781
Total number of deaths worldwide – 2,154,100
Total number of recovered cases worldwide – 72,471,796
Active cases – 25,819,441
Closed cases – 74,628,340
Information and statistics from:
https://www.worldometers.info/
---
---
Overseas Report – Monday 25th January 2021
"A sense of humour helps us to get through the dull times, cope with the difficult times, enjoy the good times and manage the scary times." – Steve Goodier
As I write this report the total world figure for Covid-19 cases is climbing closer to the 100 million mark, a figure which many would have thought fantasy just a year ago, when the city where the virus was purported to have emerged from went into a lockdown surprising the world.
Since that time we are all now aware that the world has grown used to the word 'lockdown' and it has now become regularly used in our vocabulary.
As l have written before, some countries have handled the virus differently from others; some with success and some with less success. Whatever your own thoughts on the success or failure of a country, it is worth looking at how 12 months on, with many countries experiencing a second wave of infections, what impact these lockdowns have on their citizens.
A year ago, on 23rd January 2020, the world saw its first coronavirus lockdown come into force in Wuhan, the Chinese city where the pandemic is believed to have started. At the time, the wider world was shocked by the harsh restrictions and rigid enforcement. From late January until June, the city was effectively sealed off from the rest of the country. So how did China tackle the outbreak? 
On that day, two days before the country celebrated Chinese New Year, the streets of Wuhan fell silent. Some 11 million people were put under tight quarantine, and face masks and social distancing became mandatory. In an authoritarian country this was easier said than done and. as the outbreak got worse in those early days, authorities also sought to tightly control the spread of information – an issue which would crop up again and again over the next year. News outlets, which initially were allowed some room to report from Wuhan, faced a clampdown while citizen journalists who tried to report from the city were silenced. One of them received a four-year prison sentence. While China's rigorous lockdowns may have initially struck observers as harsh and restrictive, the official data one year on appears to justify the measures, with a comparatively low death toll and caseload. Official data is the byword here, as we have no way of verifying this data.
One year on, life appears to be almost back to normal in the city. Last week the BBC drove to the city and spoke to people about what their lives are like now. However, censorship has made it difficult to get a full sense of how Wuhan, and other parts of the country, coped with the strict measures. What is certain is that this past year has taken a psychological toll, according to recent interviews with Wuhan residents, some of whom were worried about talking to international media. For others, there is now a greater sense of unity and connection. A Wuhan student, who only wanted to be known as Li Xi, said: "Before the pandemic, everyone seemed a bit grumpy, often rushed… but after the pandemic, they have become more grateful for life and much more warm-hearted." "This kind of disaster has actually brought more people together," said Han. "If people are there, the city is still there."
Many countries have had lockdowns. When the first wave of infections happened many went into a lockdown for 3 or 4 weeks to start with and then extended them as the virus continued to infect its citizens. The problem with many of the lockdowns is that once it was lifted many people thought they could go back to their normal lifestyle. 
In October 2020, Ireland became the first EU member state to enter a second lockdown. Originally meant to last 6 weeks, with some changes for the Christmas period, the country has been forced to continue the lockdown well into the New Year. In the days that followed, many other European countries did the same. 
As is the case for many of these countries, the Irish restrictions are not quite as severe as during the first lockdown in March, as schools have remained open and larger numbers are permitted at funerals and weddings. Although serious, the situation in Ireland is different to how it was in spring. Far more testing is being done, including testing suspected cases with a wider range of symptoms, testing asymptomatic contacts, and mass testing of high-risk workplaces and care facilities. As in many countries, more cases are now occurring in younger people.
When the second lockdown started, the Republic had recorded 56k cases. Since then they have now recorded 186k cases, with deaths at just under 3000. From the start of the year infections have started to fall, so the recent announcement that the lockdown would continue until March was not good news for its citizens. There is a concern that the situation will impact on people's mental health. The head of the Mental Health Commission has expressed concern about people, who are not properly trained or qualified, trying to support people online with their mental issues during the Covid-19 pandemic.
This is, unfortunately, an issue which is happening worldwide with the pandemic and one which will have consequences long after the vaccines are given out and the virus is under control.
Governments across the world will have to address these mental health issues sooner rather than later if we are to get back to some sort of normality.
Until the next time Stay Safe and Stay Home unless it is essential for you to go out.
Total number of cases worldwide – 99,532,546
Total number of deaths worldwide – 2,134,302
Total number of recovered cases worldwide – 71,536,933
Active cases – 25,860,922
Closed cases – 73,671,624
Information and statistics from:
---
---
Overseas Report – Friday 22nd January 2021
"Although no one can go back and make a brand new start, anyone can start from now and make a brand new ending." ~ Carl Bard
It is exactly a year ago today that the USA announced their first case of Covid-19. No one would have thought that in the 365 days following this, the country would see over 415,000 of its citizens lose their lives and across
the country over 25 million cases would be reported. Just one day after their new President, Joe Biden was sworn in, a number of things have happened which will be of interest to many outside of the country.
A day after President Biden reinstated American ties with the World Health Organization, Dr. Anthony S. Fauci told the organization that United States was committed to working closely with other nations to implement a more effective global response to the pandemic.
"Given that a considerable amount of effort will be required by all of us," Dr. Fauci, the nation's leading infectious disease expert, said via video link during a meeting of the group's executive board, "the United States stands ready to work in partnership and solidarity to support the international Covid-19 response, mitigate its impact on the world, strengthen our institutions, advance epidemic preparedness for the future, and improve the health and well-being of all people throughout the world." Dr. Fauci said the United States would re-engage at all levels with the WHO and intended to join Covax, a program set up by the agency to distribute vaccines to poorer nations.
His comments, made exactly one year after the United States recorded its first Covid-19 case, underscored the alacrity with which the new administration is reversing both the substance and tone of the Trump administration's approach.
"This is a good day for the WHO and a good day for global health," the agency's leader, Dr. Tedros Adhanom Ghebreyesus, said, thanking President Biden for honouring his pledge to resume WHO membership and Dr. Fauci for his personal support to the body over many years ,as well as his leadership in America's response to the pandemic.
Since virtually the moment Mr. Biden was sworn into office, he announced a series of actions to try to blunt the pandemic, including restoring the National Security Council's Directorate for Global Health Security and Biodefense, a group disbanded under Mr. Trump in 2018.
He is requiring social distancing and the wearing of masks by federal employees, contractors and others on federal property, and is starting a "100 days masking challenge" urging all Americans to wear masks and State and local officials to implement public measures to prevent the spread of the coronavirus.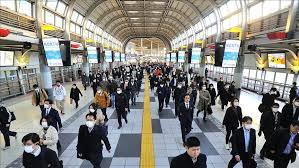 Meanwhile across the world, the reported number of cases is now close to 98 million with total deaths reported at 2,085,519 (at time of writing). Many countries are now seeing a second surge of infections. In Japan where they had the virus under control after their first lockdown, they have seen infections rise threefold since the start of November 2020. Since Christmas, the number of active cases jumped, which has forced the government to implement a second lockdown which is starting to have an effect. Since the 7th January, all drinking and dining establishments are asked to close by 8 pm, with alcoholic beverages served only between 11am and 7 pm. The government provides a subsidy of 60,000 yen, or roughly 580 dollars, per day for each establishment that complies with the request.Takeout and delivery can continue unrestricted. Establishments that don't follow the request and have no reasonable explanation for doing so can be publicly named.
The declaration gives governors the authority to close prefectural high schools and make requests regarding private schools and elementary and junior high schools.The government is not requesting a widespread shutdown of schools, as such a decision would impact the progress of education, and the mental and physical health of students.That is in stark contrast to last spring when schools across the country were requested to shut during the first wave of the outbreak.
One country in Europe which has seen the reverse of the second surge is Denmark. Since they reported their highest daily cases on December 18th of 4,084, they have seen a steady decline in cases since and have a 3 day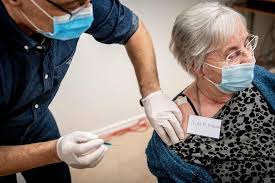 moving average of 806 cases per day. For a country with approximately half the population of Portugal it is worth comparing their total reported cases of 191,505 and deaths at 1,872. Compared to Portugal with 581,605 cases and 9,465 deaths. Denmark has also one of the highest testing regimes in the world, having carried out over 12.2 million tests on its citizens, which equates to each person being tested more than twice! Their death rate is also one of the lowest at 323 deaths per 1 million population. Again compared with Portugal at 930. One of the reasons behind their lower death toll could be to do with the fact that Denmark has a much younger average age of population than Portugal.
Despite the drop in infections, Denmark last week prolonged the current Covid-19 national lockdown until February 7th, but a further extension could already be on the way. The current restrictions include the closure of schools, universities and non-essential stores, as well as requiring most people to work from home where possible, public assembly limits of no more than 5 people and mandatory face mask use in indoor public areas.
These measures have been in full effect since December 25th and had already been extended once before the new deadline of February 7th was announced last week. During the party leader's debate in parliament on Tuesday, Prime Minister Mette Frederiksen suggested that the restrictions could last longer than the current timescale."The situation is so serious that we can easily envisage a need to extend parts of the restrictions we have, even now, because we're at a critical point." Denmark is concerned about the variant Covid-19 strain first identified in the UK, which is more contagious and they have fears of it impacting Denmark, hence the continued lockdown. 
On the vaccine front around three percent of Danes are now vaccinated with the first dose – that is the highest proportion in the EU.
Until the next time, stay safe and adhere to the requirements of the latest Government State of Emergency so we can help reduce the cases here in Portugal.
Total number of cases worldwide – 97,566,332
Total number of deaths worldwide – 2,089,475
Total number of recovered cases worldwide – 70,072,499
Active cases – 25,404,358
Closed cases – 72,161,974
Information and statistics from:
https://www.worldometers.info/coronavirus/#countries
---
---
Overseas Report – Wednesday 20th January 2021
"I follow three rules: Do the right thing, do the best you can, and always show people you care". – Lou Holtz
Today, as Portugal is entering its 6th day of another lockdown, we are looking at what other countries across the world are doing, whether the same or something different, to help combat the surge in Covid-19 cases in the past month.
We start with Canada, with a population of 38 million in a landscape which is one of the largest areas in the world, they have seen a surge in cases since their first case back in March 2020. Since the end of November 2020, their total cases have doubled to over 715,000, with deaths from the virus at 18,120.
Testing in Canada is not at the same levels of many European countries. A comparison is with Portugal who have tested 633,761 people per million while Canada has tested 438,038 per million, so the actual numbers of cases could be much higher than reported. With such a large landmass it is not surprising that 84% of all the known cases are in just three provinces. Quebec, Ontario and Alberta. In Ontario, with hospital intensive care units in some parts of the province reaching capacity due to Covid-19, a new hospital will open in Vaughan, Ontario, next month to help relieve pressure on other facilities in the Greater Toronto Area. The Cortellucci Vaughan Hospital, due to open in early February, will be a "dedicated resource to support the province's Covid-19 response," taking in critical patients from other hospitals.the province is also adding 500 additional surge capacity hospital beds in Toronto, Durham Region, Kingston, and Ottawa.
Canada's vaccination efforts against Covid-19 took a notable step forward this week with the opening of mass immunization centres in Toronto and Brandon, Manitoba. This follows the opening of a similar immunization supersite in Winnipeg two weeks ago.
Meanwhile in Europe, Belgium is now reporting that the variant that first appeared in the UK is starting to take hold in the country. With a population of just over 11 million, the number of cases of Covid-19 have been very high in comparison with other similar sized countries. As a country which is traversed by travellers getting across Europe by road, it has seen  large numbers of cases since the start of the pandemic.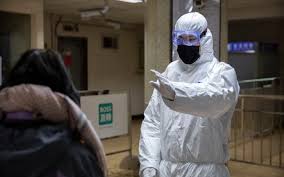 The country has one of the highest rates of deaths per 1 million people in the world at 1,762. Only the tiny principality of San Marino in Italy has a higher death rate. In comparison to Portugal, they have recorded 679,711 cases and 20,472 deaths since the start of the pandemic, whilst Portugal's numbers are 556,903 cases and 9,028 deaths. The number of tests carried out are of a very similar number. There has been some good news in the last few days. Generally, the increase in infections has slowed down, and both hospital admissions and deaths continue to decrease. However, around noon on Sunday, news broke that an outbreak of the UK strain had been detected in the commune of Houthulst, West Flanders, with 128 persons infected, 63 of them in a nursing home.
While only a minority of samples in Belgium have tested positive for the new strain, the number could shoot up, according to Van Ranst. "The figures have been increasing since New Year," he said. "The British strain was already present, but we've noted an increase since the new year. And the movement of tourists has also contributed to its spread. We are going to see how the situation evolves in the coming days and weeks."
As Belgium continues to be in Lockdown, it has emerged that the authorities crackdown on people not complying with the orders and these have been fined. More than 8,400 breaches of coronavirus measures were recorded between 22nd December and 3rd January, federal and local police said according to French-speaking media. Of the 8,412 reports written up, a total of 3,257 were for non-compliance with movement restrictions, which includes curfew, 27 for having organised lockdown parties, and 249 for having participated in a lockdown party, according to Interior Minister Annelies Verlinden. The fine for violating curfew (and for not wearing a face mask) is €250, while the fine for attending a lockdown party is €750, and organisers risk up to €4,000.
Across the world the number of deaths continues to rise. Since the start of October 2020 the total number of deaths due to Covid-19 have doubled across the world. To combat this rise many countries in the world have put their citizens in lockdown. In Europe most of the EU countries are in Lockdown until at least the end of January. For some, like Germany and Denmark, this has been extended to February. Many European countries have restricted travel by non EU and other foreign nationals into their territories. While Hungary has even banned EU citizens from entering the country.
What is obvious is that this pandemic is a long way from being beaten and whilst the vaccines being administered is good news for everyone lucky enough to be in a country where they are being rolled out, it will still be many months, if not the rest of the year, until we see some form of herd immunity come to the fore so that the life we once knew can come around again. Until then we must all be aware that the dangers of this virus are no less than when it first appeared. If anything, with the new variants it could be seen as being more dangerous than the original virus.
Until the next time. Stay safe and follow the rules.
Total number of cases worldwide – 96,643,566
Total number of deaths worldwide – 2,066,003
Total number of recovered cases worldwide – 69,323,391
Active cases – 25,254,172
Closed cases – 71,389,394
Information and statistics from:
https://www.brusselstimes.com/news
---
---
Overseas Report – Monday 18th January 2021
"The tragedy in life doesn't lie in not reaching your goal. The tragedy lies in having no goal to reach." – Benjamin Mays
With the world coming to grips with a number of new variants of the Covid-19 virus, this report is going to start with a look at the way countries are handling the delivery of vaccines to their citizens.
Whilst the virus doesn't choose who to infect, the same cannot be said for the vaccine, in so far as if you are one of the poorer countries in the world the chances of getting the vaccine are a lot lower than if you are in Europe for example. While the UK has said it has already vaccinated over 4 million of its people, South Africa is still waiting for its delivery of the vaccine to arrive. 
In the meantime, the country with the highest number of cases in the continent is having to deal with over 500 deaths each day since the start of the New Year. They are also having to deal with a new strain of the virus which is similar to the UK mutant strain, with both being able to infect more easily than the original virus.  As a member of the Covax group of countries, a WHO initiative which allows smaller third world countries to procure the virus as part of a larger order, they expect to have enough vaccines in the first 6 months of this year to vaccinate just 3% of their population. The irony of this situation is that one vaccine is actually being bottled and shipped from South Africa to Europe, so they are helping to provide vaccines to Europe but wont have access to them themselves.
Meanwhile in Israel, the speed of their vaccination programme has stunned the world. Israel's vaccination drive began on December 19th, with Prime Minister Benjamin Netanyahu the first person to be vaccinated in the country. Priority has been given to people aged over 60, health care workers and anyone clinically vulnerable — reported to make up around a quarter of its 9 million population. It has raced ahead of other countries that have also started their vaccination rollouts. To date, and with a new lockdown in place amid a surge in coronavirus cases, around 2.2 million people in Israel (of a population of 8.6 million) have received their first vaccine shot, according to 'Our World in Data'.
In the UAE, with a population of under 10 million, their vaccine programme didn't start until the first week of January and already they have vaccinated over 1.8 million citizens. Since the start of the pandemic they have reported 253,261 cases, with deaths at a relatively low figure of 745. However, in the last week they have seen cases increase by an average of 3000 per day, mirroring  countries in Europe who are now feeling the effects of a relaxation of measures over the Christmas and New Year period. Whilst the predominantly Arab population would not celebrate Christmas in the same way, they were in a place where many people from Europe went as a holiday destination.
The main thrust of the vaccination programme has been led by the bigger nations, with the USA having vaccinated 12.28 million people, followed by China with just over 10 million.
In Europe, where the EU was working to coordinate the vaccination process, some countries have decided to do their own thing as there was a feeling of the process taking too long. Both Germany and Italy have administered over 1 million doses of vaccine, whilst Spain has carried out over 750,000 doses. Meanwhile in France, where the government has come in for criticism over the speed of the vaccine roll out, they have administered 413,000 vaccines so far.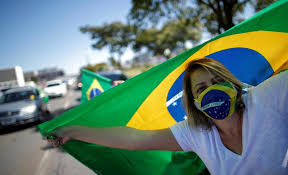 In South America, the vaccine programmes are very sporadic with the biggest country, Brazil, not even started a vaccine programme while their infections continue to increase and deaths continue to rise. To date, since the beginning of December, Brazil has seen an average of 50,000 new cases of Covid-19 every day. Since the start of the pandemic 209,350 people have lost their lives to the virus in Brazil. The Health Ministry has stated that they hope to start the programme of vaccination from the 20th January. However, there is doubt about the effectiveness of the Chinese vaccine they have bought, as it now seems to be only 50% effective in late-stage trials in Brazil, significantly lower than earlier results showed.
In Mexico the number of cases has increased dramatically since the turn of the year, with the latest 24 hour figure showing 21,366 when before Christmas they were getting around 10,000 a day. They started their vaccination programme on the 24th December and so far they have administered just short of half a million doses. Only Mexico, Argentina and Chile, of all the South American countries, have started a vaccination programme to date. With the latest variant of the virus coming from Brazil we should all hope that their programmes start to have an effect.
In the meantime stay safe and follow the rules of the current lock down.
Total number of cases worldwide – 95,190,015
Total number of deaths worldwide – 2,035,297
Total number of recovered cases worldwide – 67,955,970
Active cases – 25,198,748
Closed cases – 69,991,267
Information and statistics from:
---
---
Overseas Report – Friday 15th January 2021
"When life is like a slippery, downhill slope, go skiing and scream 'Whee …….' all the way down!!" – Jonathan Lockwood Huie
Winter has if anything bought even higher levels of infections for Covid-19 across most of the world. Currently affecting 219 countries in the World and cases increasing at 750,000 a day and deaths currently just under 2 million, the pandemic shows no signs of abating.
Where countries are dealing with winter, they also have to deal with the normal winter illnesses like flu and colds. Countries that are well known for winter sports activities have been very hard-hit by the pandemic.
In Europe, both France and Italy shut down their ski areas and they have still to re-open. This has been a massive hit on their economy. In Chamonix, France, business owners at France's Chamonix ski resort, who have seen their earnings slashed because of the Covid-19 lockdown, are worried they might not be able to welcome back skiers at all before the snows melt and the season ends.
All French ski resorts were prevented from opening their cable cars and ski lifts at the start of the season, driving away the large portion of their visitors who come for downhill skiing. The French government had discussed the possibility of reopening the ski lifts in January. However last week it said that with virus cases still high, that would be premature. A decision is now due on January 20th, leaving little time before the season ends.
"If we have to close until the end of season, that's going to cost us several billion euros," said Mathieu Dechavanne, Chairman and CEO of Compagnie du Mont-Blanc, which operates cable cars in the region. "The economic impact will be catastrophic."
France posted 23,852 new cases in the 24 hours up to the 13th January and have seen cases since the new year on a par with these figures. The country is currently in another lockdown to try and stem the rise in cases.
The French government provides financial assistance, but it does not cover all losses. At his ski equipment rental shop, co-owner David Pot said he and his partners had lost half their revenue since the pandemic began. He was angry, he said, because skiing did not expose people to a high risk of infection, yet government ministers still cracked down on ski resorts.
That statement is not entirely true.  The Chic Swiss resort of Wengen is reeling from having the world famous Lauberhorn downhill ski race cancelled. A British tourist has been blamed for a spike in coronavirus cases that led officials to cancel this famous ski race. The resort of Wengen, where the race is held, had recorded only 10 cases of the virus by mid-December.
But the number soon began to rise and many cases have since been linked to the new highly infectious variant of Covid-19 first identified in the UK. At least 27 cases are connected to one British tourist, contact tracers say. The tourist stayed in a hotel in Wengen over the holiday period. This is not the first time British Skiers have been accused of spreading the virus. It was only last month that the vanishing Brits of Verbier, reportedly fled Switzerland rather than accept the government mandated quarantine, triggering a flurry of negative headlines.
Up until October 2020 Switzerland had not been affected to as large an extent as many countries in Europe. However, with the ski season starting and other European resorts closed the Swiss ski resorts became the "go to" place in Europe for many recreational skiers. This resulted in total cases at the start of October at just 53,800 and the latest figure is 490,358.
In the same way, deaths at the end of September from Covid stood at just under 2000. The latest figure shows deaths from Covid-19 at 8,521. Keeping Swiss resorts open throughout the winter has taken its toll but, to understand why, one must look at the economic reasons behind the government's decision to go against what other countries in the region were doing.
Over 35% of Switzerland's skiing income is derived from overseas visitors and this represents almost 1% of their total annual gross domestic product. Since December 19th, the Government has decreed that all restaurants and bars should be shut for a month. On January 13th, the government announced the closure of non-essential shops and mandatory teleworking as well as the extension, to the end of February, of restaurant and sports facilities closures in
a move to drastically reduce coronavirus infections. The new measures come into effect from January 18th. Private gatherings are limited to five people. Where teleworking is not possible, masks must be worn at the workplace even if social distance is respected. Kiosks and petrol station shops are subject to a curfew of 7pm and will have to close on Sundays. Passengers on Swiss public transport have been obliged to wear face masks since July 6th and on flights since August 15th. On public transport, the mask requirement applies to everyone aged 12 or older travelling on trains, trams and buses, mountain railways, cable cars and on ships. Federal Railways conductors can ask anyone not wearing a mask to leave the train and anyone refusing will be fined. With the vaccination programme now being rolled out, they are banking on these measures and the vaccine to bring the virus down in the country. Chances are it will be too late for a lot of the ski resorts restaurants and bars.
Italy has pushed back the re-opening of its ski resorts to January 18th from a previously planned January 7th, the Health Ministry said on Saturday, indicating government concern over continued coronavirus infections. Like much of the rest of Europe, Italy shut down its ski slopes over the Christmas and New Year holidays, as part of a package of measures aimed at curbing the spread of Covid-19. Although the number of daily cases has fallen from a high of around 40,000 in mid-November to just over 20,000 at present, the infection rate has started to edge higher in recent days, and many hundreds of people continue to die each day. Italy's official death toll stands at over 80,000 — the second highest in Europe behind the UK and the 8th highest in the world.
With slopes shut across most other European resorts it looks like the skiing industry is in for a hard time over the next few months when in normal times they would be reaping the rewards of a good winter season.
Stay Safe.
Total number of cases worldwide – 93,040,666
Total number of deaths worldwide – 1,992,794
Total number of recovered cases worldwide – 66,515,972
Active cases – 24,531,900
Closed cases – 68,508,766
Information and statistics from:
---
---
Overseas Report – Wednesday 13th January 2021
"No one is actually dead until the ripples they cause in the world die away". – Terry Pratchett
To start this report on a somewhat sombre note, we now know that by the end of this week the death toll from Covid-19 will have exceeded 2 million across the world. Whilst the number of cases recorded is over 91 million, it is reckoned that this figure is well below the actual number of infections across the world. A true figure is hard to assimilate but research done by the Royal Society reckons that this figure only takes in around 90-95% of the actual numbers. Deaths are also difficult to measure as many countries have different ways of registering death as a result of Covid-19. However we look at it we know that sadly this pandemic shows no sign of abating as we get into the new year.
The economic situation in most countries has become almost as bad as the actual pandemic itself, with many countries looking at long term recession for many years to come.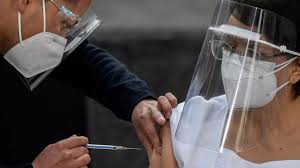 In Latin America, officials are struggling to contain a new surge in infections while millions are waiting on the vaccine to be rolled out. Health authorities are under fierce pressure to speed up the vaccine rollout in Brazil, for one. The second worst-affected country in the world has registered more than eight million coronavirus cases since the pandemic began and its death toll surpassed 200,000 last week. More than 1,000 Brazilians are dying from Covid-19 every day on average, but the country has yet to begin administering vaccinations against the disease, lagging behind Argentina and Mexico.
In Mexico, where last week they passed the grim milestone of over 133,000 deaths from Covid-19, 90 percent of hospital beds are now occupied and a surge in coronavirus infections is driving a scarcity of oxygen needed for treatment. The overall number of infections registered now stands at 1,543,049 in the nation of more than 128 million, up over 10,000 new cases from the previous day. While the number of daily infections has begun to rise again in recent weeks, the authorities say that deaths remain on a downtrend. But Malaquias Lopez, an epidemiologist and former health ministry official, said it was unclear if the situation was improving. "We're at a point where we don't see a clear phase of descent. We don't know where it's going," he told AFP. The government says poor diets and health problems including obesity, hypertension and diabetes are partly to blame for the high death toll. "These conditions increase the possibility of a patient dying, it's true, but in Mexico they're almost a death sentence," said Lopez, who thinks the authorities have used the risk factors to deflect criticism of their handling of the pandemic. Half of Mexico's workforce is in the informal sector and if they become sick they cannot afford to self-isolate, he said.
The government says the high number of deaths reflects its large population. When it comes to deaths per 100,000 inhabitants, Mexico is in 11th place worldwide, based on official data. The authorities acknowledge that the real number of coronavirus deaths is higher than the official toll due to the low level of testing.
Back in Brazil, infections continue to increase with the latest figures showing an increase of 28,033 cases in a 24 hour period bringing a total number of 8,133,833 since the start of the pandemic. Deaths are now at a figure of 203,617, the second highest in the world behind the USA. Unlike many other countries which saw a drop in cases during the period June to September 2020, and with a slight decrease in cases logged in October, Brazil has seen infections rise on a daily basis since.
Despite the large death toll, many people still believe what the Brazilian President says "that the virus is not an issue". While many countries imposed new restrictions to limit the spread of the virus in mid-December, the administration of Brazil's President Jair Bolsonaro gave its blessing for holiday fun in the sun. Tourism Minister Gilson Machado told radio station Jovem Pan that gatherings of up to 300 people were perfectly acceptable. The decision to impose restrictions is the prerogative of local governments; some that did so saw their rules ignored. A prominent YouTuber organized a party near a river beach for hundreds of people in Alagoas state, in the country's northeast region. Days later, local media reported that 47 people, among unmasked guests and staff, contracted Covid-19. At least two were admitted to intensive-care units.
Intensive-care units in many cities are once again slammed with Covid-19 patients. The mayor of Amazonas state's capital Manaus — which one local study speculated may have reached herd immunity after its brutal first wave — declared a 180-day state of emergency Tuesday and suspended all permits for events. State authorities prohibited all nonessential activities for 15 days in most of the city. The city of 2.2 million has recorded 3,550 deaths since the start of the pandemic, and the number of Covid-19 burials has surged.
In Rio De Janeiro, the night before New Year's Eve, thousands of revellers clad in their bathing suits crowded onto the iconic Ipanema beach to have some seaside drinks. It was one of many open-air parties occurring along Brazil's vast coastline since the summer heat set in, and as the Covid-19 death toll climbed higher. Not all Brazilians feel the same way as their President. Dozens of protesters gathered outside Brazil's presidential palace on Friday with a banner blaming President Jair Bolsonaro for the grim landmark. They also carried signs urging congress to remove him from office.
There is little chance of this happening at the moment. In the meantime across the world lockdowns are becoming the "norm" as the number of cases of Covid-19 rise.
As it looks increasingly likely that Portugal will once again soon impose firmer lockdown conditions to prevent the rising number of cases here, please remember the basics of protecting yourself and your family – wearing of masks, washing of hands and social distancing – we all need to play our part and take responsibility for our own actions.
Stay safe
Total number of cases worldwide – 91,607,396
Total number of deaths worldwide – 1,960,646
Total number of recovered cases worldwide – 65,520,154
Active cases – 24,126,596
Closed cases – 67,480,800
Information and statistics from:
---
---
Overseas Report – Monday 11th January 2021
"Following the option of least risk is a good policy." – Vincent Okay Nwachukwu
As we are in the midst of a very cold spell of weather here and across most of Europe, I thought l would take a look at what difference the various lockdowns across the world are having on individuals and their way of life.
Obviously the way of life we knew before the pandemic is very different to what we all do now but in some countries what used to be the norm is now completely changed. One country, our nearest neighbour, Spain has seen a massive change in its cultural identity with regards to their habit of eating out in restaurants.With cases of Covid-19 now over 2 million, the country has gone through a number of lockdowns both nationally and regionally. The pandemic has changed the very fabric of the culture in Spain. The Spanish like to do everything late – they stay out late, shop late and eat late. Its a fact that most restaurants don't even open in the evenings until 8 pm, and if you do turn up then, you'll most likely be the only customers there. The majority of Spaniards won't eat dinner until at least 9 pm or 10 pm.
Before the pandemic, the buzzing Andalusian city of Seville, home to some of the country's best tapas, would be packed with patrons dining out at 11 pm, and the clinking of glasses and clatter of forks would be heard well into the night. But the pandemic is forcing the Spanish to change their culture and eat dinner earlier, due to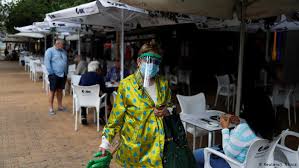 curfews and changing rules. Currently, there are a range of different curfews in place across the country; from 10 pm in Andalusia and in Catalonia, where Barcelona is the capital, to 11 pm in the Basque Country and Galicia in the north, and midnight in Madrid and Valencia.
This means people across the country must stay home during the time they would normally be out eating. These anti-Covid-19 measures have been tough on businesses and many have been forced to adapt or go under. It has been reported in Spain that already 15,000 bars and restaurants across the country have closed permanently and a further 25,000, or 15% of the total, will close if these measures continue.
In Andalusia, in the south of Spain, even though a 10 pm curfew is in place, bars and restaurants are only allowed to stay open until 6 pm, so even an 8 pm dinner here is not possible. This means that the famed Andalusian night-time tapas scene is non-existent right now and the once buzzing plazas of Seville are quiet and still. Pre-pandemic, restaurants opened for lunch around 1 pm and then closed around 4 pm, only to reopen again at 8 pm for dinner service. But if they want to survive now, these times must change. With many offering outside eating and drinking as a safer way of socialising, the latest cold weather is doing nothing to help the owners of these premises.
On the other side of the world is a city which has largely escaped the effects of Covid-19 and the pandemic – Perth Australia, a city the size of Philadelphia where the coronavirus pandemic has never really existed. For nine months, Perth has thrived behind its so-called "Pandemic Wall." With its borders mostly closed even to other Australian states, it has now gone 250 days, as of this writing, without a community-based Covid-19 infection.
To be allowed into this city of 2.2 million people, you either must spend 14 days in hotel quarantine to prove you aren't infected or be travelling from another Australian state which has no current Covid-19 outbreak. Essentially, Perth has been made airtight.
Few people have risked breaching the quarantine laws of Western Australia (WA), of which Perth is the capital, because the penalties are severe – up to 12 months in prison or a $38,000 USD fine. The WA government's response to the pandemic was so swift and strict that it's created a Covid-free bubble. Perth looks like a parallel universe where the virus never took hold. No masks, no social distancing, no lifestyle restrictions of any kind. To put the situation of Perth into context, on the 8th January when Portugal posted 10,176 on this one day the total number of cases, in Western Australia during the whole pandemic the total was 869.
The reason the state of  Western Australia has been spared is that most of those 869 infections were identified in hotel quarantine. Anyone who flies into WA from overseas gets a police escort straight to quarantine, cannot leave their hotel room for the next two weeks, and aren't let out until they test negative for Covid-19. This makes it nearly impossible for the virus to spread into the community. Anyone who brings it into WA is immediately isolated and treated. The strict rules don't end there. For the past nine months, only Australian residents have been let into the country, and they have not been allowed to leave Australia unless it's an emergency situation. These rules seem unlikely to change until Australia is well into its coronavirus vaccination programme, which is not scheduled to begin until March.
Over the recent festive season, Perth's citizens were able to go out for dinner, celebrate at bars, attended parties, and joined the shopping centre crowds for Perth's renowned Boxing Day sales. They also took advantage of the cloudless skies and mid-80 degree temperatures to swim at several of the gorgeous beaches that flank the city.
Two very different pictures  that the Covid-19 pandemic has thrown up at the world. Lets all hope that the experiences of Western Australia are something we can all get to enjoy in the months to come. 
Stay safe.
Total number of cases worldwide – 90,707,344
Total number of deaths worldwide – 1,943,509
Total number of recovered cases worldwide – 64,831,983
Active cases – 23,931,852
Closed cases – 66,775,492
Information and statistics from:
---
---
Overseas Report – Friday 8th January 2021
"If you're not making someone else's life better, then you're wasting your time. Your life will become better by making other lives better." ~Will Smith
This report is a bit different from my previous reports in that l am not going to concentrate on the figures that come out of the WHO. This edition is all about how the pandemic is affecting people and how many are doing something to help combat the disease by helping others.
The coronavirus pandemic knows no borders. All of us have been affected by this global emergency but not everyone has been impacted in the same way. For the many people living in poverty, the Covid-19 crisis is just another crisis to contend with. Whilst we all feel the effects of lockdowns both physically and mentally, the poor in the world to a great extent have to try and carry on with their usual lives which, to us more well off people, is nothing like normal. In many parts of the world there are refugees in camps with little to protect themselves. Women who are forced to carry the burden of unpaid care work. Families who live with inadequate clean water and sanitation. Children who were struggling to access a quality education even before the closure of schools around the globe.
At the same time, in communities all over the world, people have responded to this human emergency with compassion, heart and generosity – reaching out to support others in amazing ways. This global crisis has prompted many of us to reconsider our connections with those around us, to reflect on what we value most in life and to think about how to create a fair and sustainable future for all.  
As we watch the coronavirus pandemic play out on a global scale, it's easy to feel helpless. But no matter who you are or what your situation, you can make a difference. Even if you're quarantined at home, there are still many ways to get involved and give back, including donating money or supplies, volunteering virtually, and checking in on people who might need support.
There is always something you can do to help others. And by helping others you will also help yourself. Research shows that volunteering makes you happier and healthier. Especially now—with most of us isolated from others or confined to interacting with only those in our household— it's a great way to reinforce your community ties and remind you that we're all working towards a common goal. Finding ways to give back during Covid-19 will help lower your own anxiety and stress, boost your mood, and give you a sense of purpose during this difficult time.
So where should we start. Close to home in your own community is a good starting point. The easiest way to give back is by reaching out to the people you know. Neighbours, friends, co-workers, and relatives can all benefit from a friendly text or video call. It may seem like a small gesture, but don't underestimate the positive impact of checking up on someone. Start with those who might feel vulnerable right now. This could be your elderly neighbour who is cut off from their social connections or your friend who suffers from anxiety and depression. Providing a touchstone for someone during this time is one of the best ways to be of service. And it will help ease your own anxieties as well and give you an emotional boost.
If you're relatively young and healthy, another way to help is by running errands for those who are at higher risk of serious illness. Think of those in your local social circle who are elderly, disabled, or housebound. Reach out and see if they need help picking up groceries or prescriptions. You can leave bags outside their door to maintain a safe distance. Local social media groups or sites like Facebook or Nextdoor can help put you in touch with people in need in your area. While many people don't have extra funds right now, if you're one of the lucky ones who do, consider donating to an organization that's making a difference during the pandemic. Some possibilities include hospitals and health centers or national and local charities that provide housing, financial assistance, or food.
Another possibility is giving to GoFundMe fundraisers for essential workers impacted by Covid-19 or families who are struggling following illness or death.
You can also help your favourite local businesses stay afloat during this time by purchasing gift cards that can be used later, ordering delivery from restaurants that are still open, and shopping from home if they're still taking orders.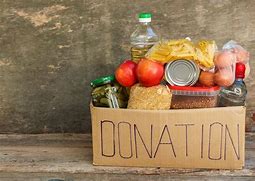 If you're strapped for cash, there are ways to donate without spending money. With more people out of work, demand for food banks is expected to rise. At the same time, panic-buying and hoarding have reduced supplies. Supporting your local food pantry will help close the gap. While the best way to support food banks is through financial assistance so they can purchase what they need, you can also help by donating non-perishables like peanut butter, canned goods, pasta, rice, and beans.
In Naples, Italy, volunteers deliver shopping for those who struggle to do it themselves. The local authority gives the helpers concessions such as allowing them to skip lines at supermarkets and pharmacies so they can get deliveries to those who need it as quickly as possible."Their needs are vital," said one woman shopping."It's difficult for everyone, but let's try to do it for those who need it most," another woman added.
In Moscow, The City Hall has opened a hotline that allows pensioners to call in and leave orders. They still have to pay for their shopping, but delivery is free.The campaign is very much a top-down initiative rather than a grassroots one. The helpers are from the group Medical Volunteers.
These are just a couple of examples of people's community spirit. This is happening all over the world so whilst we need to be safe we should also remember those a little less fortunate than us and how the pandemic is affecting them differently. 
Until the next time, Stay Safe.
Total number of cases worldwide – 88,198,639
Total number of deaths worldwide – 1,901,164
Total number of recovered cases worldwide – 63,421,654
Active cases – 22,875,821
Closed cases – 65,322,818
Information and statistics from:
---
---
Overseas Report – Wednesday 6th January 2021
"Be still and calm, don't fear your past but use it for our future..!" ― Nitesh Nishad
As we end the first week of the New Year, many parts of the world, including the UK have announced further lockdowns as the virus takes a hold for the second time. All over the world, with a few exceptions, countries are having to start the year with people staying home, industry at an all time low and although we now have two or more vaccines available the pandemic is showing no sign of abating.
The USA again hit the headlines with the number of cases reaching over 21 million and deaths have reached over 362,000. The State which currently is the epicentre of the pandemic and having the worst outbreak is California. One area which has been especially badly hit is LA County. Since the start of the pandemic this area has reported 827,498 cases of Covid-19. In addition they have lost 10,850 people to the virus. To put this into perspective against other countries they have a population of 10,490,000 which is almost the same as Portugal. The area is 4,084 square miles or 10,577 square kilometers. By comparison, Portugal is 92,912 square kilometers so the big difference is how condensed their citizens are compared to Portugal.
Another factor is that over 60% of the population is made up of Hispanics, Black or Asian origin people. Many of these people live in multi- generational families. This is one of the factors being cited as to the reason why the virus has been so prevalent in this county. The current cases per 1 million people is 80,005. Deaths are 990 per 1 million. 
In comparing countries of a similar population, LA County is not the worst hit. Czechia in Europe has been hit worse with the number of deaths reaching 12,257 on the back of reported cases of 759,635. The number of tests carried out is just under 3.9 million.
Meanwhile elsewhere in Europe all the headlines are focussed on the UK and the new variant strain of Covid-19. The UK has posted over 50,000 new cases each day since the start of the year. The new variant is suspected to be up to 70% more contagious although it is not expected to be any more of a danger to people's overall health. This has caused the UK to start a further lockdown starting this week across the whole of England. Scotland and Wales are already in lockdown and Northern Ireland has been in a lockdown since before Christmas, part of a 6 week measure to curb a surge in Covid-19 infections. All secondary and primary schools will close and children will revert to online e-learning.
Elsewhere in Europe, Italy's government announced on Tuesday that most of the coronavirus restrictions imposed in the country during the Christmas break would be extended until January 15th. People in Italy will be allowed to visit friends only once a day, in meetings capped at a maximum of two adults. And according to a new government decree, travel between regions will be forbidden except for health or work reasons. Restrictions have also been imposed on the hospitality industry, with bars and restaurants only permitted to provide takeaway services.
In Germany, Chancellor Angela Merkel will meet the 16 premiers of the country's federal states on Tuesday to discuss the possibility of extending its current lockdown. The original German lockdown had been due to end on January 9th. One option under discussion would see it extended until the end of the month.
As the roll out of the various vaccines gets underway across the world there is already criticism of some governments about the time it is taking to get the programme under way. In Europe France has promised to ramp up their efforts as their countrymen are seen as the most sceptic of all European countries with regards to vaccine administering. So far they have only vaccinated a few thousand people while the UK has vaccinated over 1 million, although they did start earlier than the rest of Europe.
In the USA, as the rollout of Covid-19 vaccines gets underway, the country is confronting a major IT challenge: how to track distribution of the vaccines and determine who receives them. This is crucial to ensure individuals get the recommended number of doses, that guidelines determining who is next in line are followed, and that enough of the U.S. population — at least 60% to 70% — is vaccinated to achieve herd immunity.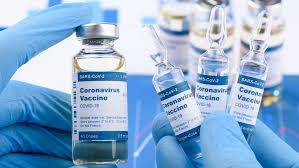 Personal health information, including vaccination records with personal identifiers, is typically difficult for the U.S. government to access and to manage due to federal and state privacy rules or laws. This is made even more challenging by the lack of a single national identification system in the United States other than Social Security numbers. The United States has a fragmented system to track vaccine administration. States' immunization information systems — centralized registries that have the capacity to electronically exchange data with clinical systems, including electronic medical records — play an important role in vaccine verification.
It is a fact that today only 60% of American adults are registered on immunization information systems (with large variations across states), and not all vaccinators have joined these registries: One study found that among those who administer vaccines, only 31.6% of clinicians and 38.4% of pharmacists submitted records to these registries.
Whatever happens the increase in cases and deaths make it imperative that they get the vaccine out to as many citizens in as short length of time as possible.
Until the next time, Stay Safe.
Total number of cases worldwide – 86,419,360
Total number of deaths worldwide – 1,867,366
Total number of recovered cases worldwide – 61,263,536
Active cases – 23,288,458
Closed cases – 63,130,902
Information and statistics from:
---
---
Overseas Report New Years Day – Monday 4th January 2021
"Yesterday is not ours to recover, but tomorrow is ours to win or lose". – Lyndon B Johnson
In many countries across the world,the Christmas and New Years holidays have produced a significant rise in Covid-19 infections, to the extent that many governments are starting to increase the levels of lockdown that have been in place up to the start of the holidays. It was always predicted by scientists that allowing people and families to mix during the holiday period would produce a spike in cases. Countries across the world tightened restrictions on their populations on Saturday (January 2nd) to fight a resurgence of Covid-19, as the European Union offered to help drug companies expand vaccine production to deal with distribution"bottlenecks".
From local curfews to alcohol bans and complete lockdowns, governments are trying to tackle a surge in cases. Many experts fear the worst is yet to come, predicting a sharp rise in infections and deaths after weeks of holiday gatherings. 
French police booked hundreds of New Year revellers on Saturday for flouting anti-Covid-19 measures at an illegal rave.
In Bangkok, the city's nightlife shut down following a ban on bars, nightclubs and restaurant alcohol sales, among a raft of restrictions aimed at curbing Thailand's rising virus toll. Public schools in the Thai capital are to close for two weeks. An outbreak last month at a seafood market has led to a resurgence of the virus in the kingdom, with infections detected in 53 of its 77 provinces.
In Tokyo, the city's governor on Saturday asked Japan's government to declare a new state of emergency as the country battles a third wave of Covid-19, with record numbers of new cases. Also, South Korea extended its anti-virus curbs until January 17th in the greater Seoul area, including a ban on gatherings of more than four people, which will be widened to cover the whole country.
In the USA new cases reported on the 2nd January were 232,227. Alongside this figure they also recorded 2,107 new deaths in one day. The USA now has around 23% of all the known cases in the world. 
The UK has also had a big increase in cases over the holidays, recording over 50,000 new cases on four consecutive days since the 29th December. Deaths from a high of 964 on the 30th December have dropped significantly of late, although hospitals are coming under extreme pressure for empty beds. This is in part one of the reasons why the UK government is expected to significantly increase the level of lockdown in the coming days to try and bring the number of infections from the new mutant variant down.
Whilst these two countries seem to be the worse affected we must always remember that these figures are all based on the number of tests that are carried out. The UK is the country which has tested the most citizens per 1 million. They have so far tested 806,456 per 1 million which will inevitably show them with a large number of positive cases compared to other countries who have tested a lot less of their population.
If we look at Brazil for example, they have reported 7,716 million cases since the start of the pandemic. However they have tested just 134,068 people per 1 million so the number of cases could be much higher. Also the numbers reported over the holiday period is also very much dependent on the authorities getting the right numbers. We saw that after the Christmas period Brazil had three days of cases over 50,000. Then over the New Year this dropped to 24,000 and 15,000, which to many will seem unlikely. Time will tell as we get further into the new year if these figures stand up to scrutiny. 
The French government, facing the threat of a new wave of Covid-19 infections, lengthened an overnight curfew by two hours in parts of the country to help combat the virus.The curfew will start at 6pm rather than 8pm in parts of France, mainly in the country's east. Paris has, for now, been spared the additional restriction.The new French restrictions came as police booked more than 1,200 revellers on Saturday when an illegal rave in north-western France finally ended after more than two days of partying that saw clashes with police. Around 800 of them were booked for flouting anti-virus measures, and the regional health authority in Brittany noted a "high risk of the spread of Covid-19" at the event. 
Spanish police broke up another gathering on Saturday near Barcelona, where 300 people had been partying for more than 40 hours.
With the news that there are now 2 vaccines approved by the UK and other countries, we see that Israel was quick off the blocks to start the vaccination process for its citizens.
Israel has administered more Covid-19 vaccinations than any other nation, with over 1 million people receiving jabs — a rate of 12.59 doses per 100 people, new data from an Oxford University-run tracking site shows. Israel is on its third national lockdown, with over 3,300 deaths from Covid-19 and 435,000 cases. But Prime Minister, Benjamin Netanyahu, has said the country "could emerge from the pandemic as early as February" as it delivers doses to some 150,000 people per day. To show the comparison, with say the USA, which has administered 4.23 million doses, a rate of 1.28 per 100 people as of Saturday.
In Russia, Health Minister Mikhail Murashko said more than 800,000 people had received the domestically produced Sputnik V vaccine and that 1.5 million doses had been distributed throughout the country of around 147 million.
However, it is not all bad news at the start of a New year. In  Australia, the finishing touches were being put on a glitzy show at the Sydney Opera House on Saturday, as the venue prepared to host an opera crowd for the first time since March following a virus hiatus. We can but hope that this optimism is extended throughout the world in the coming months.
Stay safe and a very Happy New Year from us all at Safe Communities.
Total number of cases worldwide – 85,206,785
Total number of deaths worldwide – 1,847,091
Total number of recovered cases worldwide – 60,268,609
Active cases – 23,091,085
Closed cases – 62,115,700
Information and statistics from:
---
---
Overseas Report New Years Day – Friday 1st January 2021
"This cannot be the year of talking. Of wishing. Of wanting. This has to be the year, you get it done!" – Eric Thomas
Welcome to a New Year of posts looking at Covid-19 from a worldwide perspective. As we enter 2021 I thought l would take a look at how countries around the globe have celebrated the New Year, or not! 
Usually we are used to seeing the Sydney Harbour bridge lit up with a mega display of pyrotechnics, watched by thousands of people celebrating. This New Years Eve we saw the fireworks but, like millions of others, their citizens had to make do with watching it on the television. Only in Auckland, New Zealand were crowds allowed to mingle on the streets to see in the New Year.
In China, the annual New Year light show in the capital Beijing has been called off. Celebrations are being scaled down in cities across the country. Japan has cancelled a traditional New Year event at which Emperor Naruhito and other imperial family members were to greet people.
Meanwhile, closer to home, most countries in Europe have either stopped celebrations completely or have imposed big restrictions, as most countries are trying to combat the new wave of infections. France has imposed a curfew since Thursday evening and all bars and restaurants are closed until the start of the New Year. In the UK, 20 million people are now under the highest level of lockdown and are forced to stay at home with no mixing of households, and the usual fireworks display in London did not take place.
Ireland has also moved to its highest level of restrictions from Thursday, banning all travel beyond 5 km and closing all non essential shops.
Germany is currently under lockdown until 10th January. The government has banned the sale of fireworks and placed tight restrictions on the number of people who can gather in public. In The Netherlands there is also under a lockdown, which is set to last until 19th January. Its usual countdown will take place behind closed doors at a football stadium in Amsterdam. 
In the US, officials have placed restrictions on festivities in many states and cities. In New York the illuminated Times Square Ball will be dropped during the traditional countdown to midnight, but the area will not be open to the public. Across the States many events and firework displays have been cancelled, including those in Las Vegas and San Francisco.
Meanwhile news coming out of Russia shows that their death toll for Covid-19 in 2020 could be more than three times higher than the figures they have released to the WHO. According to a recent report from the Russian statistics agency Rosstat it shows that the number of deaths from all causes from January to November had risen by 229,700, compared to the same period last year.
After the figures were released, Deputy Prime Minister Tatiana Golikova was quoted by Russia's Interfax agency as saying more than 81 percent of the increase was due to Covid-19 and consequences of the disease.
That means the virus-associated death toll is at least 186,000, or about three times previously reported. It would also give Russia the third-highest Covid-19 death toll in the world.
The country's official death toll, reported on a cumulative daily basis by the government's coronavirus centre, stood at 57,007 on Tuesday. The number of deaths has previously been questioned, as Russia has the fourth-largest caseload in the world, behind the U.S., India and Brazil, but its official death toll is substantially lower than in those three countries.
Russia has so far stayed clear of a nationwide lockdown despite reports that hospitals around the country are struggling with the influx of patients, as the Kremlin hopes that the rollout of its vaccine will help to keep the spread of infection under control.
The UK this past week has granted a licence to the Oxford-Astrazeneca vaccine. There will be 530,000 doses available from next week.The UK has ordered 100 million doses of the new vaccine – enough to vaccinate 50 million people. Eventually all over 50s and younger adults with health conditions will be offered a jab in the first phase of the rollout – more than 25 million people in total. The Oxford vaccine is easier to store and distribute, as it can be kept at normal fridge temperature, unlike the Pfizer-BioNTech jab that has to be kept at -70C.There is also more confidence about supply as it is UK-made, whereas the Pfizer-BioNTech jab has to be shipped in from Belgium. This all comes at a time when the UK posted their highest single day number of new cases since the pandemic started with 53,155 on 29th December and 50,023 on the 30th. At the same time deaths rocketed from 414 on the 29th to 981 on the 30th.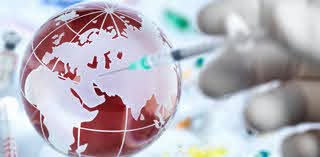 However, more good news released this week is that the Covax Facility, a WHO initiative to help the smaller less well off nations, are due to get 2 billion doses of the vaccines in the first half of 2021. I have written before about this organisation and there continues to be concerns as to whether there will be enough vaccine to give these poorer nations a decent supply to help stop the spread of the virus. Some of the wealthier countries like France and Canada have said they will help provide surplus vaccines but no time scale has been set yet. We will all have to wait and see how things progress on this front. I believe our headline is more apt than ever before as we enter a New Year with the virus still playing a major part in our lives.
Take care and stay safe. 
Total number of cases worldwide – 83,848,186
Total number of deaths worldwide – 1,826,530
Total number of recovered cases worldwide – 59,355,654
Active cases – 22,666,002
Closed cases – 61,182,184
Information and statistics from:
---
---
Overseas Report Wednesday 30th December 2020
"♩♪♫     Every man (and woman) should be born again on the first day of January. Start with a fresh page  ♫♪♩"  – Henry Ward Beecher
I hope you all had a good Christmas holiday. Across the world Covid-19 has played a massive part in making this year so different from any other year.
The news from around the world has shown that cases are still increasing with a number of new mutant strains showing up in different parts of the world. The one with the biggest publicity was the new mutant virus announced by the NHS in the United Kingdom. This caused more than 40 countries to ban travellers arriving from the UK unless they had proof of a negative test result. The resultant chaos for freight businesses was huge and meant many drivers spent Christmas in their cabs along the motorways of Kent. This new strain is seen to be more contagious although not as severe. In the week since my last posting, the UK has had 289,583 new cases.
Elsewhere in the world cases, seem to be rising again compared to the first wave back in March, although the seven day moving average has fallen since the 24th December from a high of 644,949 to 562,712 cases worldwide.
So what do we know about these mutant strains of Covid-19? Researchers have watched SARS-CoV-2 evolve in real time more closely than any other virus in history. So far, it has accumulated mutations at a rate of about one to two changes per month. That means many of the genomes sequenced today differ at about 20 points from the earliest genomes sequenced in China in January. It is not just in the UK that there is this new mutant. 
In South Africa, scientists have sequenced genomes in three provinces where cases are soaring: Eastern Cape, Western Cape, and KwaZulu Natal. They identified a lineage separate from the UK variant that also has a N501Y mutation in the spike gene. In the case of N501Y, more young people may be getting sick because many more are getting infected; Latest figures from South Africa show that they now have recorded over 1 million cases and over 27,000 deaths. In the whole of the continent, according to the Worldometer website, the total cases reported are just under 2.7 million, with deaths currently at 63,449. At first glance it may seem that South Africa is suffering more than other countries in the continent but the figures are only as good as the numbers provided and in many cases the recording of figures is sporadic.
Whilst the UK has been the country in the news across the world, scientists say the new strain may already be much more widespread. Researchers in the Netherlands have found it in a sample from one patient taken in early December.
Other countries may have the variant as well, says epidemiologist William Hanage of the Harvard T.H. Chan School of Public Health; the United Kingdom may have just picked it up first because it has the most sophisticated SARS-CoV-2 genomic monitoring in the world. Many countries have little or no sequencing.
One aspect of this pandemic which is starting to affect people who do not have the virus is the idea of "Lockdown fatigue".
Living through a global health crisis takes its toll on your physical and mental well-being. As the weeks go on under quarantine, lots of people have experienced a rollercoaster of emotions and feelings – from sadness and anger to tiredness and feeling 'groggy'.
"One of the key reasons why being under lockdown during a health pandemic is draining is because we're experiencing a lot of mental strain", says Dr Sarita Robinson, principal lecturer in psychology at the University of Central Lancashire.
"We expect to feel tired when we have been on a run or have completed an exercise class. However, high levels of mental effort and increased anxiety can also make us tired too," she says.
"This is because when we face psychological stressors our bodies still mount a physiological response – we can enter fight or flight mode – and this takes up energy. So our heart rate increases and we start to feel more alert and energised. However, keeping the body in this high state of alert really takes its toll on our energy levels."
This is why we feel tired when we are facing financial or health concerns. It also happens when we have to adapt to an unfamiliar way of doing things, such as life under lockdown. We are now having to work out new ways of doing pretty much everything from entertaining the children, remote working, to socialising with friends. So what do we do to make life feel better? It's easy to feel 'groggy' and unmotivated when you're not on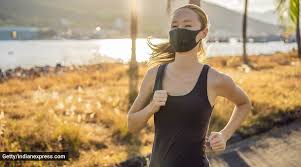 your usual schedule, so it's important to create a routine for your sleep and mealtimes, work and rest. It's also important to factor in more time to rest. If you're working from home, take time off and schedule in regular breaks to get fresh air and unwind. Make sure you have a cut-off point, so you have enough downtime to relax. We need to keep to a regular exercise routine in order to remain physically healthy. However, exercise also has a good influence on our mental health and can lower anxiety levels.It's also important to be kind to yourself. You may not be as productive or motivated as usual – and that's OK. 
Give yourself credit for any little achievement in this time of heightened anxiety and uncertainty. Stay well and stay safe until the next time. 
Total number of cases worldwide – 82,394,792
Total number of deaths worldwide – 1,798,097
Total number of recovered cases worldwide – 58,402,310
Active cases – 22,194,385
Closed cases – 60,200,407
Information and statistics from:
---
---
Overseas Report Monday 21st December 2020
"My idea of Christmas, whether old-fashioned or modern, is very simple: loving others. Come to think of it, why do we have to wait for Christmas to do that?" – Bob Hope
With the news of even greater lockdowns for many countries around the world due to an increase in Covid-19 cases, we take a look at how countries are handling the rolling out of the various vaccines which are now starting to be given to citizens across the world. We also look at the situations in Japan and Sweden and take note of what a French Philosopher said about time, and how it seems to drag when people are in lockdown situations.
In the USA, where last week they had the highest death toll in a single day at  3,611 since the start of the Pandemic, the vaccine was administered to over 211,000 across 38 states by yesterday (20th Dec). As with most countries, the vulnerable and health workers are the first to receive the vaccine. Elsewhere in the world, according to Bloomberg news, the first Covid-19 shots have been given to more than 1.6 million people in four countries. It's the start of the biggest vaccination campaign in history and one of the largest logistical challenges ever undertaken.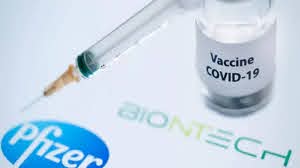 Canada and the U.K. are among those countries that have started to vaccinate their citizens with the Pfizer-BioNTech vaccine, and this vaccine is expected to get emergency clearance in the EU as soon as next week. The Pfizer-BioTech vaccine, and the shot from Moderna, were both found to reduce coronavirus infections by 95% in trials of tens of thousands of volunteers. In both China and Russia, people have been receiving their own manufactured vaccine which is still in its testing phase.
One of the most striking things about the Covid-19 pandemic is just how dramatically different the responses have been from country to country. In early 2020, when little was known about the virus, this difference was unsurprising. Today, with tens of thousands of research articles and cases of best practice to learn from, one would expect to see more convergence. And yet some countries continue to resist popular strategies, such as lockdowns, and insist on going their own way – with varying degrees of success.
Two such countries are Sweden and Japan, which in 2020 have forged a different path to their neighbours on coronavirus and attributed their early successes to the assumed advantages of an inherent national character. But today, both seem to be paying the price. Leaders in both countries have emphasised that their constitutions prevent violations of civil liberties, such as lockdowns and fines. Instead, both governments have based their strategies on voluntarism, self-responsibility, and perhaps most importantly, the exceptional nature of their populations.
Sweden, famously, has left bars, restaurants and gyms open throughout the pandemic, as well as not requiring masks in any public settings. In fact, the official position in Sweden is still that masks may do more to increase the spread of Covid-19, rather than reduce it. This view was common in many European countries at the start of the pandemic, but other governments quickly changed their minds and mandated mask-wearing in public places.
In Sweden, rather than implement any mandatory restrictions, Prime Minister Stefan Lofven called on the populace to use their folkvett – a blend of good manners, morality, and common sense that is supposed to be innate to all good Swedes – to follow the voluntary recommendations.With a number of public officials calling lockdowns in other countries as "mad" and "ridiculous", there was also some who announced that Covid 19 was no worse that seasonal flu and that herd immunity would see the disease eradicated. Time has shown that this was not the case and they have started putting in place similar measures to either countries to try and stem the increase in cases.
Like Sweden, Japan took the "no lockdown" route and refrained from imposing mandatory restrictions – though it closed its borders earlier this year. Unlike Sweden, however, virtually everyone in Japan voluntarily wears a mask, and the government engages in aggressive contact-tracing.
Japan implemented a domestic tourism campaign, "Go To Travel", to encourage people to spend money and boost the economy. It's now feared that this campaign, which saw the government subsidise people's domestic tourist trips, could be responsible for driving the country's third wave.
Another aspect of lockdowns and curfews is the feeling that time is dragging and everything seems to go at a
slower pace. The French philosopher Henri Bergson (1859-1941), who was a bit of a celebrity in his time, came up with an idea that can help us understand why time has felt so strange in the year of the pandemic, 'la durée'.
Bergson argued that time has two faces. The first face of time is "objective time": the time of watches, calendars, and train timetables. The second, la durée ("duration"), is "lived time," the time of our inner subjective experience. This is time felt, lived, and acted. He argues that we mostly don't pay attention to la durée. We don't need to — "objective time" is far more useful. But we can get a glimpse of the difference between them when they come apart.The stretch of objective time between 3pm and 4pm is the same as that between 8pm and 9pm. But this does not have to be so with la durée. If the first interval is spent waiting at the dentist's office and the second at a party, we know the first hour drags and the second just passes by too quickly.
To put this into the perspective of the pandemic, It's not just that that for many la durée slowed down during lockdown and sped up towards the relatively restriction-free summer.People who were lucky enough to not have to cope with the negative effects of the pandemic might have felt a sense of "novelty" about the first lockdown: the sales of exercise equipment rose sharply, some started learning Welsh, others began making bread. The reason why we often struggle to get into the same mindset now is that the memory of the first lockdown "flavours," as Bergson would say, the current one. Countless yoga-mats will end up behind cabinets as we recall how fed up we got having to stay inside the first time around.
The pandemic has distorted both our ideas of the past and the future in ways that "objective time" cannot capture. If we now look into the past, we realise that trying to remember exactly how many months ago the Australian bushfires were raging is quite hard but that it was this year and before the pandemic. Similarly, if we look forward to the future, our feelings about stretches of time between now and the future are distorted. When will we go on holiday? How long will it be before we see our loved ones? Without signposts in objective time, we feel that time passes – but because nothing happens it passes much more slowly and we're stuck in the present.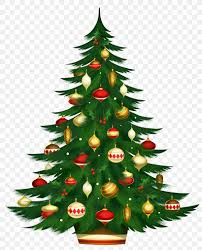 Let's all hope as we come to the end of this year that we can start the New Year with a sense of a new beginning.
Merry Christmas. 
Stay safe.
Total number of cases worldwide – 76,897,690
Total number of deaths worldwide – 1,696,352
Total number of recovered cases worldwide – 53,935,251
Active cases – 21,266,087
Closed cases – 55,631,603
Information and statistics from:
---
---
Overseas Report Friday 18th December 2020
"Wherever there is a human being, there is an opportunity for a kindness." – Seneca
As we come towards the last weekend before the Christmas holidays, it may be the right time to look at how Europe is faring, especially as many people will be travelling to countries over the next week or two to visit families.
By the end of week 50 (ending Sunday 13th December 2020), most countries have started or continued to observe a stabilisation or reductions in case notification rates, test positivity and new hospital/ICU admissions. Absolute values of these indicators remain high, even where they are stable or decreasing, suggesting that transmission is still widespread. Furthermore, case rates among older age groups continue to increase in nine countries and death rates in seven countries. Twelve countries continue to observe increases in hospital or ICU admissions and/or occupancy due to Covid-19.
By the end of week 50, (13th December) the infection rates in Europe, based on data collected from 31 countries, was 375 cases per 100,000 people.This figure has remained the same for three consecutive days.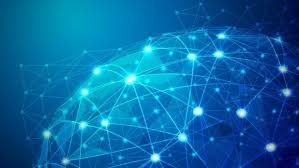 Among 30 countries with high case notification rates (at least 60 per 100 000), sustained increases (for at least seven days) were observed in three countries (Cyprus, Denmark and Estonia). Four countries (Czechia, Lithuania, the Netherlands and Slovakia) had increases of less than seven days duration. Stable or decreasing trends in case rates of 1–28 days' duration were observed in 23 countries (Austria, Belgium, Bulgaria, Croatia, Finland, France, Germany, Greece, Hungary, Ireland, Italy, Latvia, Liechtenstein, Luxembourg, Malta, Norway, Poland, Portugal, Romania, Slovenia, Spain, Sweden and the UK.
All of these figures are highly dependent on several factors, one of which is the testing rate. Weekly testing rates for week 50, available for 29 countries, varied from 678 to 13 000 tests per 100 000 population. Luxembourg had the highest testing rate for week 50, followed by Denmark, Cyprus, Malta and the UK.
The 14-day Covid-19 death rate for the EU/EEA and the UK, based on data collected by ECDC from official national sources from 31 countries, was 102.1 (country range: 5.6–268.1) per million population. The rate has been stable for 15 days.
Among 30 countries with high 14-day Covid-19 death rates (at least 10 per million), sustained increases (for at least seven days) were observed in seven countries (Croatia, Cyprus, Denmark, Finland, Germany, Hungary and Latvia). Two countries (Lithuania and Norway) had increases of less than seven days duration. Stable or decreasing trends in death rates of 1–21 days' duration were observed in 21 countries (Austria, Belgium, Bulgaria, Czechia, Estonia, France, Greece, Ireland, Italy, Liechtenstein, Luxembourg, Malta, the Netherlands, Poland, Portugal, Romania, Slovakia, Slovenia, Spain, Sweden and the UK).
During the early stages of the Pandemic it was the older age people who were contracting the virus in greater numbers. What has happened more recently is that a younger age group are becoming infected. Take Portugal as an example, and we see that during April and May the number of people infected in the age range up to 24 years was never above 40 people in 100,000. Looking at the latest figures we see that this number is now over 900 cases per 100,000 people. Many who contract the virus at this age are recovering without having to be in hospital. 
However there is another issue surrounding the young getting the virus.
While there has been good news in recent weeks about the arrival of vaccines that proved successful in trials, the global pandemic has already fundamentally altered the health, economic, educational, and political landscape of our world. Moreover, it will be a daunting process for countries worldwide to approve, distribute, and administer the vaccines to billions of people.
According to the World Health Organization, as of 15th December, the world had more than 71 million confirmed cases of Covid-19, with more than 1.6 million deaths attributed to the virus. In addition, the World Bank estimates the pandemic will push as many as 115 million additional people into extreme poverty this year, and school closures are affecting hundreds of millions of children. For many of the world's most vulnerable populations, the growing economic uncertainty of the past several months has resulted in numerous negative
impacts on children. The crisis has increased threats of violence against children, the risk of child labour, child marriage and child trafficking. Furthermore, at least a third of the world's children are unable to access remote learning with so many schools closed to in-person learning.
With more and more schools having to close due to staff and pupils contracting Covid-19 there are many education authorities who are increasingly concerned about the long term impact on the students. In the UK the government education office, Offsted, have carried out nearly 2,000 visits to education and social care providers during the autumn term. Today's reports reflect on the experiences of leaders working in schools, further education and skills, early years and SEND.
Inspectors heard that repeated absences due to COVID-19 outbreaks have resulted in pupils losing more learning. Many children are thought to be at least 6 months behind where they should be. And for a significant number of pupils, repeated periods of self-isolation have chipped away at the progress they have been able to make since September.
The reports find that in just over half of the schools visited, pupils in bubbles were sent home to self-isolate at some point during the term. More children were sent home in bubbles from secondary schools than primaries. Some schools were extensively affected by COVID-19-related absence. And a few school leaders said that a significant proportion of their pupils had to self-isolate on 2 or 3 separate occasions.
Inspectors found schools were having to provide meaningful remote education under two distinct circumstances: bubble isolation and individual isolation. Many schools were making real progress with remote provision for bubbles, which often included live or pre-recorded online lessons. However, pupils who were self-isolating individually for a fortnight at a time often had a poorer experience. Whole bubbles can more easily be kept up to speed with the planned curriculum while they work from home. But isolating individuals often miss out on the new content being taught to peers in class, instead doing revision at home. For these children, the loss of learning they experienced in the summer is being repeated.
As we look towards the start of a new decade we must all hope that these issues are confronted and that the next generation are not affected long term by the pandemic.
Stay safe.
Total number of cases worldwide – 75,307,233
Total number of deaths worldwide – 1,668,818
Total number of recovered cases worldwide – 52,873,981
Active cases – 20,764,434
Closed cases – 54,542,799
Information and statistics from:
---
---
Overseas Report Wednesday 16th December 2020
"There's not much point to being alive if you don't do what you can to make life better for someone else, is there?"  ― Michael Thomas Ford
As the USA death toll from Covid-19 reaches 300,000 and the first people in the States are given the vaccine, we are going to take a look at what the world is experiencing regarding other forms of disease and disability.
Just released from the World Health Organisation are the statistics showing the top 10 killers in the world. With so much emphasis on Covid-19 for the past 12 months, it is a fact that 7 of the top 10 causes of deaths in the world are from non communicable ailments. Pandemics are rare occurrences and, as such, when there is one that impacts the world's population, it does tend to get more publicity than those causes of death that have been around for a while.
I am sure it will not surprise too many people to know that heart disease is still the number 1 killer throughout the world. Heart disease has remained the leading cause of death at the global level for the last 20 years. However, it is now killing more people than ever before. The number of deaths from heart disease has increased by more than 2 million since 2000, to nearly 9 million in 2019. Heart disease now represents 16% of total deaths from all causes. More than half of the 2 million additional deaths were in the WHO Western Pacific region. From the European perspective, there was some good news in that the number of deaths from this cause dropped by 15%.
Alzheimer's disease and other forms of dementia are now among the top 10 causes of death worldwide, ranking 3rd in both the Americas and Europe in 2019. Women are disproportionately affected: globally, 65% of deaths from Alzheimer's and other forms of dementia are women.
Deaths from diabetes increased by 70% globally between 2000 and 2019, with an 80% rise in deaths among males. In the Eastern Mediterranean, deaths from diabetes have more than doubled and represent the greatest percentage increase of all WHO regions. In 2019, pneumonia and other lower respiratory infections were the deadliest group of communicable diseases and together ranked as the fourth leading cause of death. However, compared to 2000, lower respiratory infections were claiming fewer lives than in the past, with the global number of deaths decreasing by nearly half a million. Two of the communicable diseases that have seen drops
in the past decade are HIV/Aids and Tuberculosis. Worldwide these two diseases have seen numbers fall. Tuberculosis is also no longer in the global top 10, falling from 7th place in 2000 to thirteenth in 2019, with a 30% reduction in global deaths. Yet, it remains among the top 10 causes of deaths in the African and South-East Asian regions, However, as with a lot of diseases it does depend on how wealthy a country or area is as to whether the authorities can keep the disease under control. Africa saw an increase in tuberculosis mortality after 2000, though this has started to decline in the last few years. 
With the advancement of medicines and technology, many countries have in the past 20 years seen their citizens living longer. In 2019, people were living more than 6 years longer than in 2000, with a global average of more than 73 years in 2019 compared to nearly 67 in 2000. But on average, only 5 of those additional years were spent in good health. disability is on the rise. To a large extent, the diseases and health conditions that are causing the most deaths are those that are responsible for the greatest number of healthy life-years lost. Heart disease, diabetes, stroke, lung cancer and chronic obstructive pulmonary disease were collectively responsible for nearly 100 million additional healthy life-years lost in 2019 compared to 2000.
As societies become more healthy from better living conditions and higher wages we see that this can also have an effect on people's health. More people are able to own a car with the result of increased injuries. These are another major cause of disability and death: there has been a significant rise in road traffic injuries in the
African region since 2000, with an almost 50% increase in both death and healthy life-years lost. Similar but slightly smaller increases (at around 40%) were also observed for the Eastern Mediterranean region. Globally, deaths from road traffic injuries are 75% male. Death and disablement are not all by accident. In the Americas, drug use has emerged as a significant contributor to both disability and death. There was a nearly threefold increase in deaths from drug use disorders in the Americas between 2000 and 2019. This region is also the only one for which drug use disorder is a top 10 contributor to healthy life-years lost due to premature deaths and disability.
As of today, Covid-19 has tragically claimed more than 1.5 million lives. People living with pre-existing health conditions (such as heart disease, diabetes and respiratory conditions) are at higher risk of complications and death due to Covid-19 so whilst the pandemic is still around these different causes of death do have a link.
Although all of these statistics do make somewhat gloomy reading for a Wednesday morning, hopefully it does help us to put this challenging pandemic into some sort of perspective and we hope that, as we learn more about Covid-19, we all follow the guidelines that are provided to keep us and others healthy, and vaccines become more available, we will soon start to see numbers concerning Covid cases and fatalities fall.
Stay Safe.
Total number of cases worldwide – 73,841,836
Total number of deaths worldwide – 1,642,418
Total number of recovered cases worldwide – 51,844,949
Active cases – 20,354,469
Closed cases – 53,487,367
Information and statistics from:
---
---
Overseas Report Monday 14th December 2020
"Your success will shine as a light of hope and inspire numbers you cannot total"  – Mary Anne Radmacher
In this report we take a look at countries around the world and what their latest situation is regarding the virus, and how countries are handling the second wave of the virus.
Latest figures from the Worldometer website show that yesterday (Saturday) the number of new cases reported across the world was 638,030 and the number of new deaths reported for the previous 24 hours was 10,432. Compared to the previous 24 hour period this was a drop of around 10% in cases reported and around a 20% drop in deaths. Although these figures are encouraging, the trend for both cases and deaths is still on an upward curve albeit levelling out as we get towards the end of the year and the hoped for vaccine being rolled out early in the New Year.
In the USA, the total number of new cases reported was 220,298. The state of California continues to be the hardest hit state with new cases recorded on Saturday at 29,216. Since the beginning of December the number of reported cases has risen dramatically from 16,893 on the 1st December to a high on Friday 11th of 37,114. Many have put this down to the Thanksgiving holiday period which saw many people travelling across the country to visit family. Regretfully deaths from the virus are moving in the same direction, with California's death toll reaching just under 21,000. Although California has a case rate per 1 million people of 39,355 the state is now rated 40th out of 51 states. The state with the highest cases per 1 million is North Dakota with a rate of 114,938. The state the least affected by the virus is Vermont. Their rate of infection is at 9,016 cases per 1 million and deaths are 152 per 1 million people.
Across the border in Canada, they have reported a total of 454,852 cases since the start of the pandemic. In terms of cases per 1 million people, they are relatively low at a rate of 12,004. The number of people who have died from Covid-19 in Canada is also relatively low at 13,350. In terms of deaths per 1 million people, again, their numbers are fairly low at 352. Putting this into context the country with the highest ratio of deaths to its citizens is Belgium with 1,532. Portugal stands at 536 and the UK at 914.
In South America, the virus has hit some countries worse than others. Brazil has the highest recorded number of cases at 6,880,595. Whilst it has also recorded the highest death toll in South America, they are not the country with the highest death toll per 1 million people. Peru has a figure of 1,103 deaths per 1 million people, and Argentina has the highest case numbers per 1 million people at 32,934.
Across the world the number of people recovering from Covid 19 is increasing daily. However when you compare the number of cases recorded against the number of active cases, it shows that different parts of the world are recovering at different speeds and that some parts of the world are seeing longer recovery periods than others.
In total across the world, out of all the recorded cases, around 28% are still active although different continents are at different stages of recovery. In Europe the statistics show that 49% of the cases recorded are still active, meaning people are still feeling the effects of the virus. Compare this with Asia and South America where only 8 and 8.6% respectively are currently active. What this means is that the cycle of the virus is at a different point in Europe compared to some of the other parts of the world.
Although Asia has far fewer active cases than some other parts of the world. Some of the countries in this region are seeing big increases in new cases.
Japan has recorded 3,030 new Covid-19 cases on Saturday, its highest single-day rise in infections since the pandemic began, the country's Ministry of Health has reported. Among the new cases, 621 were in the capital Tokyo, the highest number ever recorded in the city. Japan has now recorded 177,999 cases and 2,575 deaths, including 28 on Saturday. The ministry said that 23,990 Covid-19 patients are currently receiving medical care in hospitals, while 578 of them are in critical condition. 
South Korea reported 1,030 new cases of Covid-19 on Saturday, its highest number since the pandemic began, according to the Korea Disease Control and Prevention Agency (KDCA). Over 1,000 of the cases were locally transmitted and 28 were imported. More than 780 cases were in the Seoul Metropolitan area. South Korea has now reported 42,766 cases in total and 580 deaths, including two from Saturday. There are 10,372 people in quarantine in the country, according to KDCA.
Whilst statistics can give us an idea of how things are we must always remember that they are only as good as the people who provide them and there has been a lot of discussion about how accurate many of these figures are. Maybe that is for another day. 
In the meantime Stay Safe.
Total number of cases worldwide – 72,367,770
Total number of deaths worldwide – 1,615,640
Total number of recovered cases worldwide – 50,710,977
Active cases – 20,041,153
Closed cases – 52,326,617
Information and statistics (from Sunday 13th December) from:
---
---
Overseas Report Friday 11th December 2020
"There is no stress in the world, only people thinking stressful thoughts and then acting on them." Dr. Wayne Dyer
With so much doom and gloom around there is lots to be thankful for as we head towards a very different Christmas for us all. All over the world, in spite of the Covid crisis we hear of great stories that lift us all. For this edition of the world report l have picked a few and will continue to show the statistics for the virus.
One aspect of the Covid virus is the shut down of many countries' manufacturing plants. The Himalayas are now visible from certain parts of India for the first time in "decades".
The unexpected side effect of reduced air pollution has meant that locals in the northern Indian state of Punjab, along with other surrounding areas, can now enjoy views of the famous mountain range, which is some 160km away.
The clearer views are thought to be courtesy of a dramatic improvement in air quality, made possible by the Covid-19 lockdowns across India. 
According to India's pollution authority, Delhi saw a 44% reduction in PM10 air pollution levels on just the first day of restrictions. Another 84 other cities across India are reporting similar reductions in pollution levels.
India currently has reported over 9.7 million cases of Covid-19 with deaths at just under 142,000. On a daily basis they have reported 13,420 new cases.
Finland was named the world's happiest country in 2019, and now Visit Finland has launched a virtual travel initiative inviting housebound travellers and those feeling blue in lockdown to Rent a Finn. 
The new Rent a Finn social media campaign lets people from around the world experience the Finns' natural way of life, via livestream sessions and one-on-one chats, where they'll be sharing some of the daily routines and closely guarded secrets that make everyone in Finland so 'gosh darn' cheerful. Some of the reasons that the Finnish way of life is known to boost happiness include: taking time to connect with nature regularly, which boosts happiness hormones; and simply appreciating the small things in their daily lives. Finland has fared well in combating Covid-19 with one of the lowest rates of infection and deaths in the world, although there has been an increase in cases during the second wave.
In New Zealand, where they were one of the first countries to lockdown, they are now through the second wave and trying to get back to some form of normality. Known as a country with a love of the outdoors and extreme sports it is no surprise that The Mayor of Queenstown Lakes, Jim Boult, has celebrated the easing of coronavirus travel restrictions across New Zealand in the most fitting way possible: by bungee jumping!
The Queenstown Lakes Mayor made the leap at Kawarau Bridge Bungy Centre as a celebration, signifying the end of the seven-week lockdown for the region. According to TVNZ, Mr Boult said he was delighted to be marking the reopening of the Kawarau Bridge (often considered the home of bungee jumping) even if he had to jump off a bridge first thing in the morning to do it. With just 2088 cases since the start of the pandemic and 26 deaths, New Zealand are at the forefront of the curve. In fact the latest figures for confirmed cases show that have recorded just 3 new cases on the 9th December 2020.
In a tribute to medical workers, Rio De Janeiro's iconic Christ the Redeemer statue was illuminated in a doctor's uniform over the Easter long weekend during the coronavirus pandemic.
The 38-metre-tall statue was lit up wearing hospital scrubs, a white lab coat, and stethoscope offering thanks to healthcare workers on the front line of the Covid-19 pandemic.
The statue bore the word Obrigado (the Portugeuse word for 'thank you') and the hashtag "#FiqueEmCasa" (meaning 'stay at home') at the bottom of the illumination.
Rio de Janeiro's Archbishop, Dom Orani Tempesta, also performed a special mass atop Corcovado mountain to honour those risking their lives to help others during the Covid-19 outbreak.
Rio's iconic statue was also lit up with flags of nations around the world and videos of medics and doctors during the tribute. According to the latest data from the WHO, Brazil has reached 6.73 million cases since the start of the pandemic and has lost over 179,000 of its citizens. The latest figures for new cases shows they had 54,203 in the 24 hour period up to the 9th December 2020.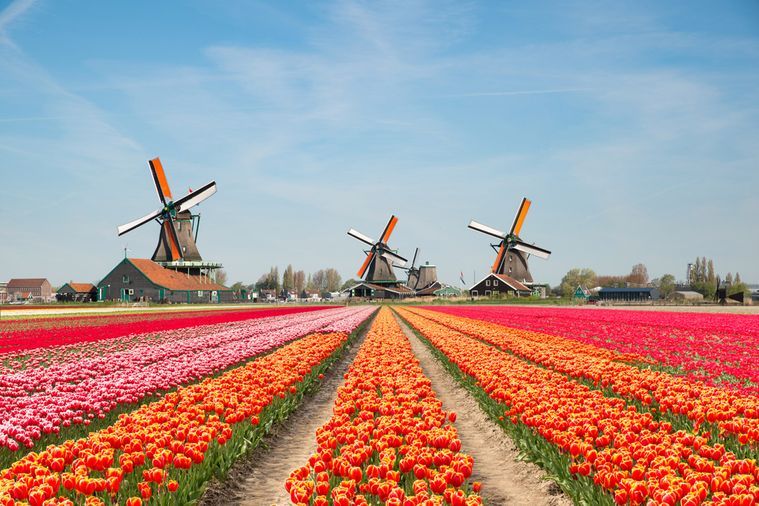 With no visitors around to enjoy Holland's famous blooms, Dutch tulip farmers have been inspired to get creative with their flower beds; they're using them as a way to share uplifting messages with the world.
We're often told to gaze towards the heavens for comfort, but for those who prefer to seek solace a little closer to home, Holland's tulip farmers have teamed up to brighten your quarantine.
Dutch Daffodils and Tulips in Holland joined forces to write "see you next year" in large letters alongside a giant heart in their otherwise unappreciated flower beds.
The image was shared to their Facebook page with a message that read: "We headed the tulips a bit earlier to write this message, from our families to yours… We hope that this brightens your day… and we hope to see you next year!" The Netherlands recorded 6,528 new cases of Covid-19 in the paast 24 hours. Since the start of the pandemic they have seen 576,965 cases with deaths at 9,841.
Stay safe.
Total number of cases worldwide – 69,597,651
Total number of deaths worldwide – 1,582,651
Total number of recovered cases worldwide – 48,256,651
Active cases – 19,758,604
Closed cases – 49,839,367
Information and statistics from:
---
---
Overseas Report Wednesday 9th December 2020
Two gentlemen to consider today – William Shakespeare from Warwickshire (died in 1616, aged 52) famous for many works of literature, poems and plays, including "The Taming of the Shrew".
William (Bill) Shakespeare, aged 81, also from Warwickshire – the second patient in the UK to receive the new coronavirus vaccine yesterday – centre stage in "The Taming of the Flu!"
On 8th December the roll out of the new coronavirus vaccine began in the UK. About 70 hospital hubs in Scotland, England, Wales and Northern Ireland are gearing up to give the Pfizer/BioNTech jab.
As we move closer to the Christmas holiday period we are hearing more and more from airlines and their call to governments across the world to lift the quarantine restrictions imposed on travellers in most countries. The latest call comes from the European Travel Commission in response to guidance from the European Centre for Disease Control (ECDC) and the European Union Aviation Safety Agency (EASA).The document confirms that air travellers account for less than 1% of all detected cases of the virus and do not increase the rate of transmission.
It also states that imported cases of Covid-19 account for a "very small proportion" of all detected cases and are "unlikely to significantly increase" the rate of transmission.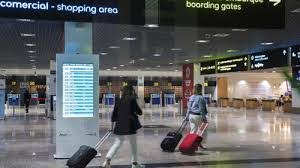 As we know here in the Algarve, the economy of the region depends so much on visitors throughout the year and it is estimated that in 2020 the Algarve has lost almost 90% of its annual tourist revenue. The ETC argues that the European tourism sector is at a "precipice" and cannot survive another round of "unco-ordinated ineffective" restrictions.
ETC president Luís Araujo said: "The importance of restarting mobility in Europe cannot be understated in terms of the role it will play in the recovery of tourism and the wider European economy over the coming months.
"Millions of livelihoods depending on the tourism sector are on the brink of collapse now and we simply cannot afford wasting more time on these unjustified restrictions".
In the UK, travellers will be able to cut the length of quarantine by half, but at a price. Travellers who arrive in England from high-risk countries will soon be able to reduce their quarantine period by more than half if they pay for a Covid test after five days – and of course, if that test is negative. The new system will begin on 15th December and will cost between £65 and £120 per person. The travel industry welcomed the policy but described it as long overdue. The Transport Secretary said it would allow people to see loved ones and give a boost to business.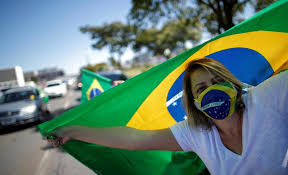 In Brazil, the spread of the virus has moved in a different way to many other countries. From a fairly low start in March they have seen a steady increase in cases right through with no let up like other countries and they continue to show increases with over 6.6 million cases since the start and almost 177,000 deaths. On a daily basis they are recording over 26,000 new cases.
There seems to be no let up for the USA with the number of new cases being reported each day over 175,000 and deaths reported as still above 1000 in a 24 hour period. Since the start of the pandemic, the USA has lost over 290,000 of its citizens to the virus and has reported over 15 million cases.
One of the traditional activities for children has always been the visit to Santa Claus. This year things will be very different throughout the world with many countries taking to the internet with virtual visits from Santa. Others are offering Zoom meetings with children. 
In New York the famous store Macy's is moving Santa online with a virtual experience that includes walks through Santa's village and workshop with interactive games, ending with a chance to "meet" the man himself.
Chatbooks' experience will include a 10-minute Zoom chat with Kris Kringle, where kids can discuss all things Christmas related, including whether they're on the "nice list" or what they're wishing for on Christmas Day. Parents can choose one of three Santas that will be available to chat and book them through an online form. At the end of the chat, you'll also get a photo to remember the occasion. The best part? It's free.
Stay safe.
Total number of cases worldwide – 68.266,536
Total number of deaths worldwide – 1,556,925
Total number of recovered cases worldwide – 47,256,030
Active cases – 19,453,581
Closed cases – 48,812,995
Information and statistics from:
---
---
Overseas Report Monday 7th December 2020
"Hope is like the sun, which, as we journey toward it, casts the shadow of our burden behind us."  Samuel Smiles
This weekend in the UK was a momentous occasion for many thousands of football supporters. For the first time since March, football and rugby fans were allowed into their clubs' stadium to support their team. A
limited number of just 2000 were allowed at each venue, where the tier level for their particular area was not of the highest level, but it is hoped that this is the start of some sort of normality.
For months sports fans have been questioning the merit of the rule which allows people to go into shopping centres but not into sports stadiums. But, as clubs in certain areas of England prepare to open their turnstiles for the first time in almost nine months, a BBC Sport poll suggests fans are divided over whether they should be allowed to return before a Covid-19 vaccine is rolled out. In a Savanta ComRes poll of 2,100 football fans, 52% said they should be allowed to return to watch matches in person before a vaccine is available, while 45% said they should not.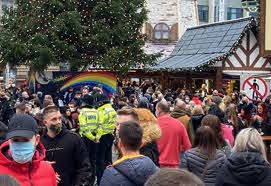 At the same time in the UK, an area in one city where the tier level is at its highest, Nottingham, opened their Christmas market in the city centre and saw thousands of people converge on the city square.With very little sign of social distancing it was not surprising that, after just one day the city council, made the decision to shut down the market. Across the UK cases are slowly receding and from a peak in November of 34,000 cases the figures are now around 15,000 in the last 24 hours.
Meanwhile across the world in Australia a full house crowd of 40,000 people watched the Australian cricket team take on India at the Sydney cricket ground. This is because the whole country have reported just 7 new cases of Covid-19 in the last 24 hours. 
With much of sport being played behind closed doors in many countries, there are still issues surrounding the players catching the virus. In Capetown, South Africa, the England cricket team are currently touring but have had to abandon one of their matches due to hotel staff, where they are staying in isolation, testing positive. Currently South Africa is going through a resurgence of the virus with a so called 'second wave'. In the past 24 hours the country has reported 4,932 new cases and this is the highest daily total since the peak in July.
Looking closer to home in Europe, many EU/EEA countries have started to observe a stabilisation or reductions in case notification rates. This may be evidence that some countries may have peaked.
It could be an effect of strict non-pharmaceutical interventions implemented in those countries. However, we are still in the midst of this pandemic, and the case notification rates remain generally high. A combination of non-pharmaceutical interventions adapted to the local epidemiological situation, accompanied by clear, targeted communication messages to the public, remain the fundamental elements of the public health approach to controlling transmission.
Among the 32 countries reporting increases (for at least seven days) were five countries (Croatia, Estonia, Finland, Latvia and Lithuania). Two countries (Cyprus and Denmark) had increases of less than seven days' duration. Stable or decreasing trends in case rates of 1–24 days duration were observed in 23 countries including Austria, Belgium, Bulgaria, Czechia, France, Germany, Greece, Hungary, Ireland, and Italy. Among 30 countries with high case notification rates (at least 60 per 100 000),  were Liechtenstein, Luxembourg, Malta, the Netherlands, Norway, Poland, Portugal, Romania, Slovakia, Slovenia, Spain, Sweden and the UK.
 Of the 24 countries in which weekly test positivity was high (at least 3%), four countries (Croatia, Latvia, Lithuania and Sweden) had positivity that had increased compared to the previous week. Test positivity remained stable or had decreased in 20 countries (Austria, Belgium, Bulgaria, Czechia, Estonia, France, Germany, Greece, Hungary, Italy, Luxembourg, Malta, the Netherlands, Poland, Portugal, Romania, Slovakia, Slovenia, Spain and the UK)
With the run up to the Christmas holidays, countries across the world are implementing actions to make sure the virus remains under control, while at the same time allowing citizens to meet with family and friends over Christmas.
Some, like Italy, have made it illegal to move around the country during the Christmas period. The Italian government on Wednesday night separately approved a decree law prohibiting non-essential travel between regions from December 21st-January 7th.
The rules will be even stricter on Christmas Day itself, with a ban on travelling between towns and communes in place on December 25-26th and on New Year's Day, as the government seeks to avoid a third wave of coronavirus infections being triggered by socialising over the festive period.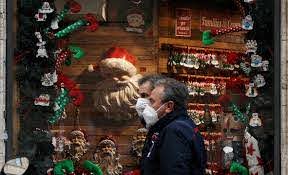 "From December 21st 2020 to January 6th 2021, travel between different regions (including those to or from the autonomous provinces of Trento and Bolzano) will be prohibited, with the exception of travel for proven work reasons, situations of necessity or health reasons,".
This has not gone down well with the citizens of Italy according to The Guardian newspaper of the UK. According to the newspaper- "The Italian government's move to ban people travelling around the country during the Christmas period has been described as a "slap in the face" to families and their deeply rooted traditions.""Christmas is very important for Italians," Riccardo Ciogli said outside Gatsby Cafe in Rome's Esquilino district. "This is what we do – we get together with family, with friends, and we eat." His friend Erica Salvatore, who works at the nearby federation of architects, is from the southern region of Molise, where she usually spends Christmas with her parents  added "I will go and see them for a few days this weekend but I don't know if I'll be able to travel before 20 December," she said. "In Italy our traditions are very important, you can't just take them away."
Time will tell if they decide to follow the rules. 
Stay safe.
Total number of cases worldwide – 67,147,969
Total number of deaths worldwide – 1,538,689
Total number of recovered cases worldwide – 46,453,353
Active cases – 19,155,927
Closed cases – 47,992,042
Information and statistics from:
---
---