Volcano Eruption in Tonga was a Once-in-a Million Event
The underwater Hunga Tonga-Hunga Ha'apai eruption has already triggered a tsunami, a sonic boom and thousands of lightning bolts, and could now lead to acid rain, according to New Scientist. It has been described as a "once-in-a-million" event in a New Scientist Report published yesterday (See below). But first the latest news.
Situation Report 18th January 2022  0820 hrs
The latest news is that Tonga's small outer islands suffered extensive damage from the massive volcanic eruption and tsunami, with an entire village destroyed and many buildings missing, a Tongan diplomat said on Tuesday, raising fears of more deaths and injuries. A distress signal has been detected in an isolated, low-lying group of islands in the Tonga archipelago the United Nations said, prompting particular concern for its inhabitants.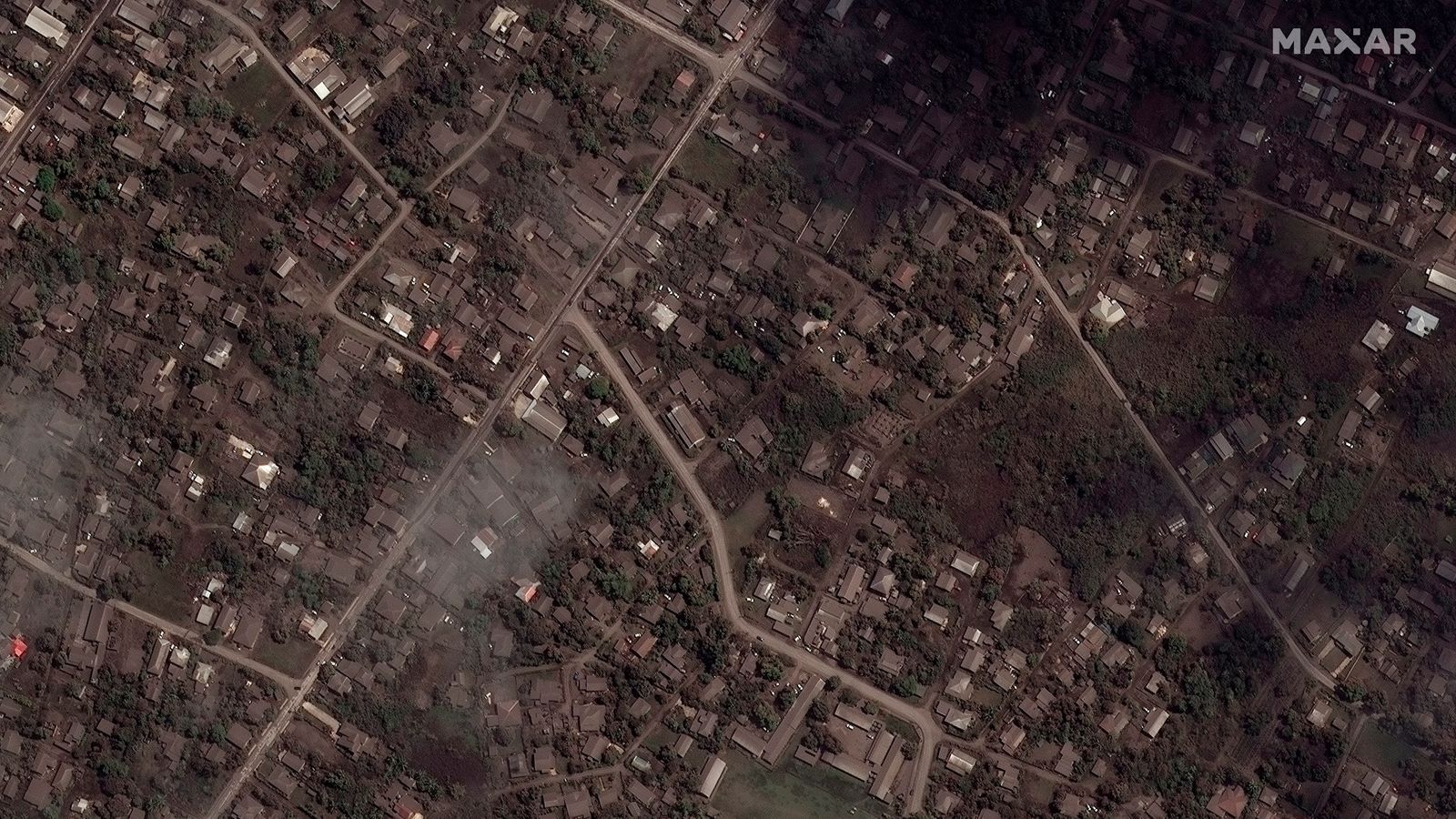 Pictures of devastation have emerged as Australia and New Zealand sent military surveillance flights to assess damage to the Pacific island nation, efforts which had been delayed due to the towering ash cloud preventing earlier flights.
Tonga's main island Tongatapu has reported "significant infrastructural damage", according to UN spokesman Stephane Dujarric.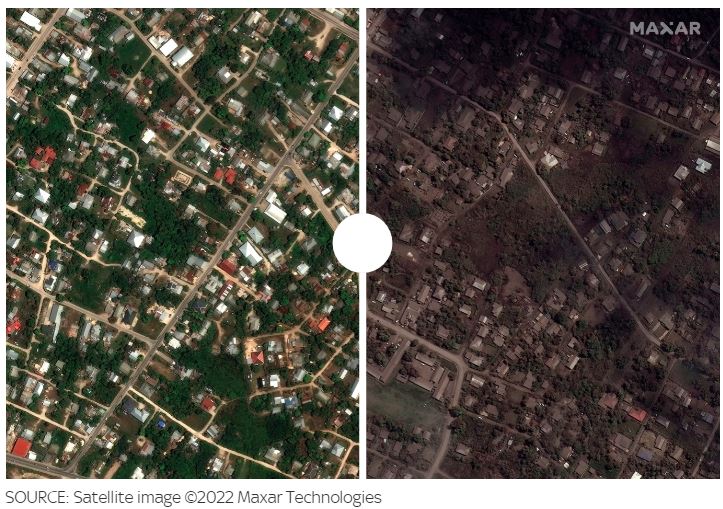 But Mr Dujarric added: "There has been no contact from the Ha'apai group of islands, and we are particularly concerned about two small low-lying islands – Mango and Fonoi – following surveillance flights confirming substantial property damage."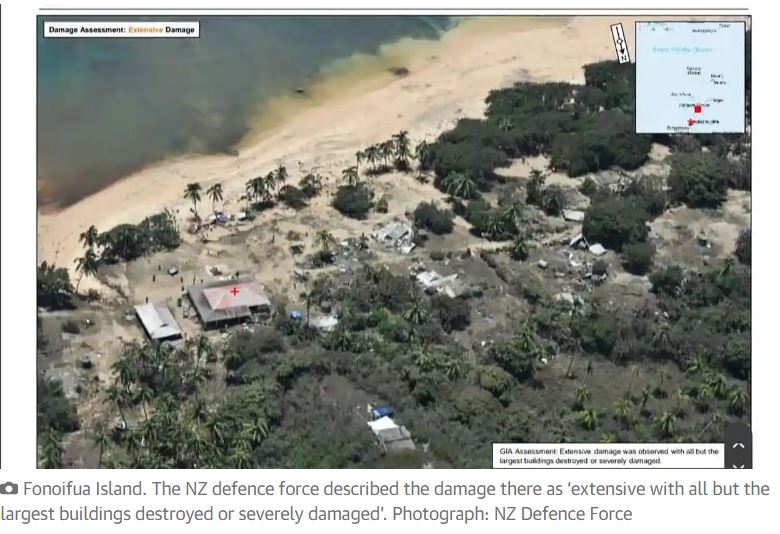 Photos taken taken by the New Zealand defence force during a reconnaissance flight on Monday and put together in a report for the Tongan government, show show some areas have had "catastrophic" devastation inflicted by the tsunami and volcanic eruption while others were relatively unscathed.
Many areas were assessed as having limited damage, such as ash on building roofs, pools of surface flooding or debris.
But others were judged to have sustained "catastrophic" damage, according to notes on the images. Atata island was noted to have "a large number of buildings missing. Remaining structures probably had flood damage. Multiple trees were uprooted, with debris throughout."
Fonoifua Island was said to have sustained "extensive damage … with all but the largest buildings destroyed or severely damaged".
Mango Island, a remote low-lying island home to 69 people, was assessed as having "catastrophic damage". A distress sign was detected from Mango Island on Monday by the UN prompting concern for inhabitants.
"Catastrophic damage was observed with the entire village destroyed. Temporary tarpaulin shelters had been erected on the island's higher areas. Debris was observed throughout the village," said the annotated image.
The images also gave a sense of the damage to Tonga's infrastructure sustained during the tsunami and volcani eruption. The defence force said there had been "limited" damage to the Fua'amotu International Airport's south-eastern runway, but that it was currently "unserviceable" due to ash covering the runway.
However, the defence force noted that an operation to clear ash from the runway was under way, with vehicles and people visible from the air.
"Clearance operations by shovel and wheelbarrow were under way on the SE end of the runway. No heavy excavation machinery was observed," a note on the image said. The defence force also noted that airport buildings appear intact, though there was a layer of ash on the surfaces.
The report noted that Nuku'alofa port in the capital had "limited to moderate damage" with some surface flooding and road access to the wharf obstructed by fallen containers, ash and other debris. The Faleniu gas station on Uiha Island was assessed as "serviceable", as was the Pangai ferry terminal, the wharf at Ha'ano and the bridge between Koulo and Fangale'ounga.
New Scientist and Severe Weather Europe Reports
The massive explosion of Hunga Tonga-Hunga Ha'apai volcano in Tonga on Saturday was its most powerful eruption since AD 1100. The after-effects have been felt around the globe and the damage is still being assessed.
The volcano, located about 65 kilometres north of Tonga's capital, Nuku'alofa, exploded with violent force at 5:10pm local time on 15 January. Satellite images show a mushroom cloud of ash billowing 30 kilometres high and later sweeping more than 3000 kilometres west to Australia.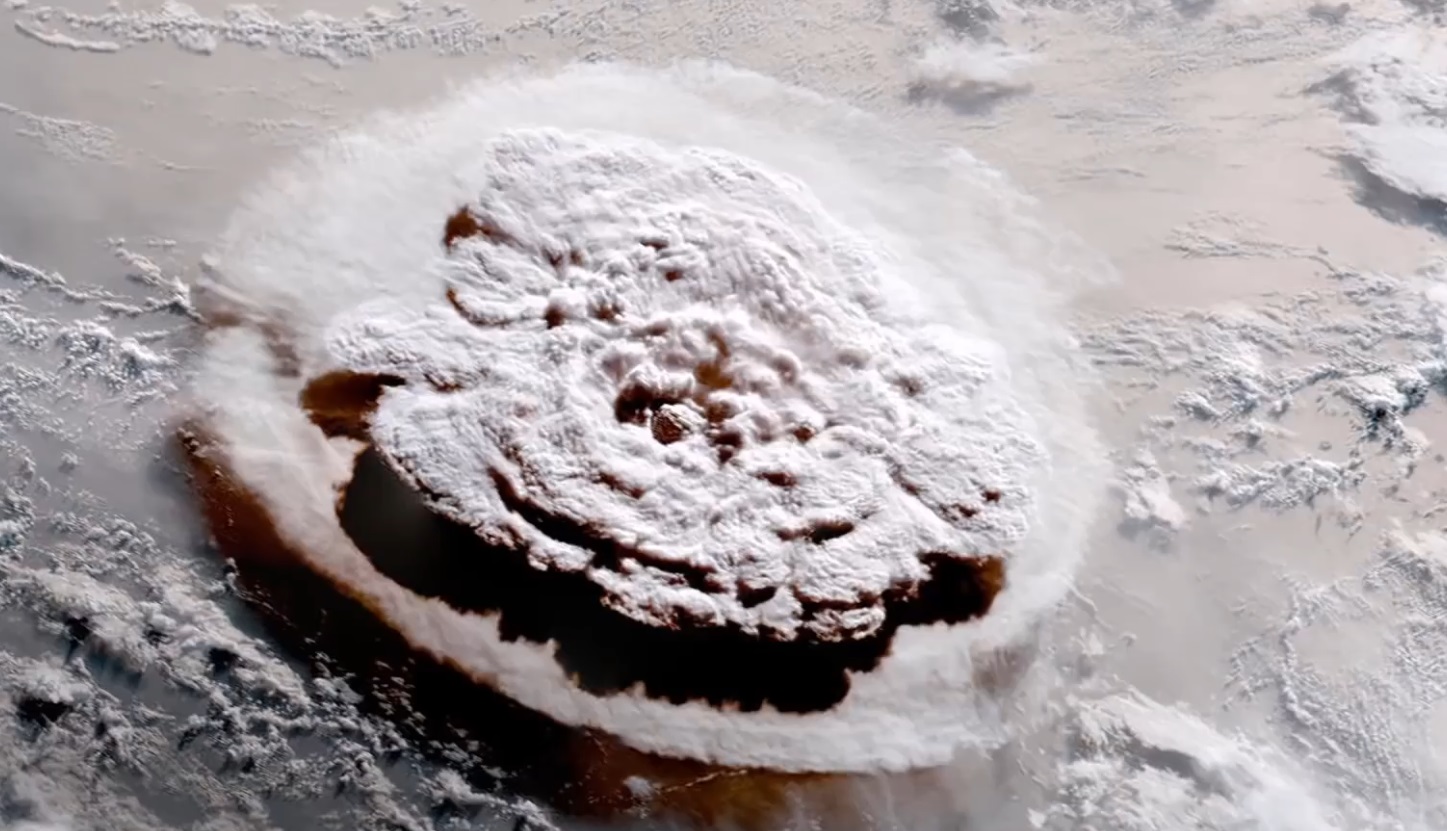 A sea level gauge at Nuku'alofa recorded a tsunami wave of 1.19 metres before it stopped recording, and videos posted to social media show waves crashing into houses. Large waves also reached Japan, prompting evacuation orders, and Peru, where two people drowned at a beach.
The extent of destruction in Tonga is still uncertain because the country's main undersea phone and internet cable was damaged. New Zealand prime minister Jacinda Ardern said in a press conference on 16 January that she had received reports of boats and large boulders washed ashore in Nuku'alofa and damage to properties, but that there was no news from other coastal areas. No confirmed deaths have been reported at this stage.
The pressure wave generated by the explosion blasted through the atmosphere at more than 1000 kilometres per hour and was recorded crossing the US, UK and Europe. The resulting sonic boom was heard in nearby Fiji, in New Zealand and even in Alaska, over 9000 kilometres away.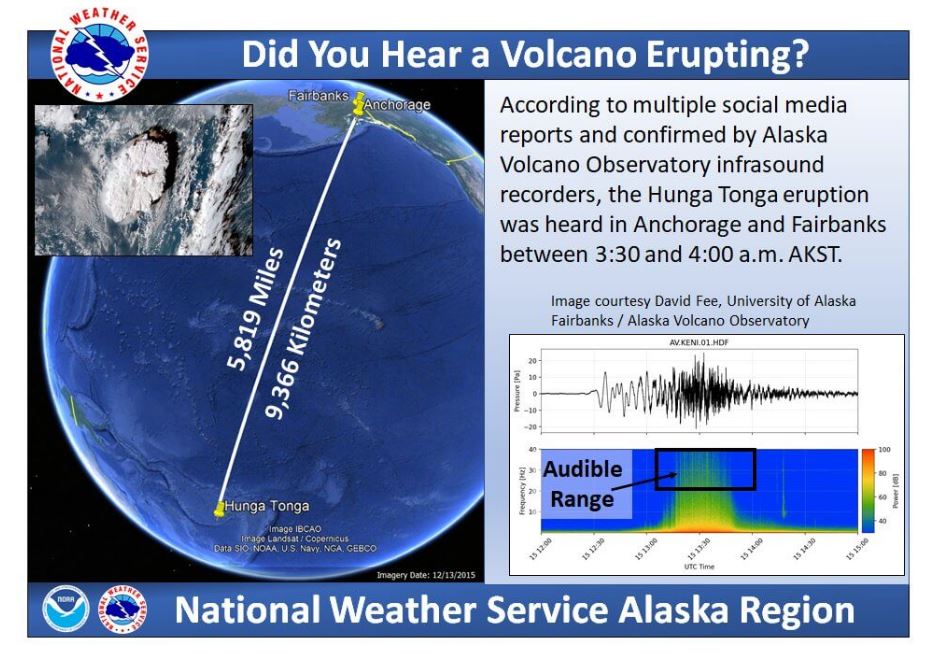 The eruption also sparked almost 400,000 lightning bolts above the volcano as bits of ash and atmospheric ice particles bumped into each other and generated electrical charges. https://twitter.com/i/status/1482350232255950848
The ash plume reached up to around 30km (18.6mi) in altitude based on observed temperatures, which is well within the stratosphere. (See chart for comparison)
"Given the potential for further volcanic activity, there is also the potential for further tsunamis to be generated," says Hannah Power at the University of Newcastle in Australia.
Atmospheric sensors have detected large amounts of sulphur dioxide gas released by the eruption, which could cause acid rain to fall in Tonga and Fiji and affect crops and drinking water, says Shane Cronin at the University of Auckland in New Zealand. However, the amount of sulphur dioxide isn't enough to cause global cooling – an effect that was seen after the massive eruption of Mount Pinatubo in the Philippines in 1991, he says.
Hunga Tonga-Hunga Ha'apai is 1.8 kilometres tall and 20 kilometres wide, but most of it is underwater, with only its top 100 metres poking out of the sea. It has been spewing ash intermittently and making small blast noises since 20 December.
New Scientist report
https://www.newscientist.com/article/2304822-volcano-eruption-in-tonga-was-a-once-in-a-millennium-event/?utm_source=onesignal&utm_medium=push&utm_campaign=2022-01-17-Once-in-a-mille
See also Severe Weather EU for more detailed report and analysis
https://www.severe-weather.eu/news/tonga-volcano-massive-eruption-explosion-stratosphere-usa-tsunami-shockwave-fa/